Down with Biden's Ministry of Truth
The Disinformation Governance Board should horrify everyone who believes in freedom.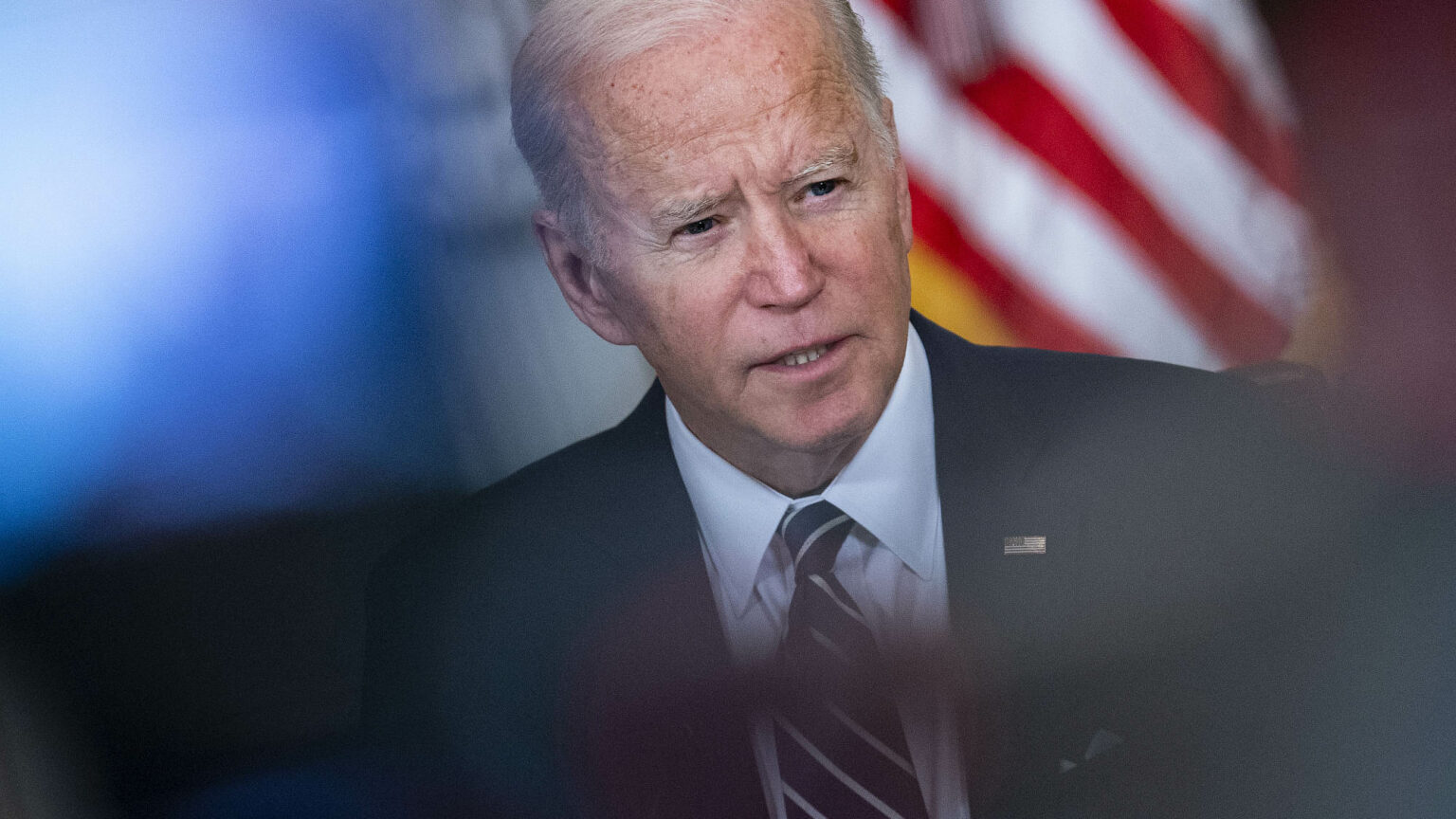 All you need to know about Washington's new Disinformation Governance Board is that it is headed by someone who has spread misinformation. That would be Nina Jankowicz, a researcher and author who, when she isn't doing political parodies of songs from Mary Poppins that will give you a hernia from cringing so hard, is pumping out balderdash that any self-respecting disinformation unit would instantly flag as dodgy. Disinfo hunter, heal thyself!
Ms Jankowicz has, in recent years, pushed the fact-lite claim that the Hunter Biden laptop story was a 'Russian influence op'. It wasn't, of course. Even the NYT, which notoriously downplayed the 'laptop from hell' for months, now admits that it's legit. She has posited that the Kremlin 'used proxies' to try to make Hunter's laptop into a story. Maybe those nameless, nefarious Ruskies led Hunter by the hand to drop off his sordid computer in that Delaware repair shop? And she has promoted a podcast featuring none other than Christopher Steele. He's the analyst whose Trump-Russia dossier that so titillated America's woke elites claimed, with not so much as a sliver of evidence, that Donald Trump once paid Russian hookers to take a leak for him. Among other things that subsequently turned out to be Grade A bunkum.
It's as if someone has written a satire of hollow woke virtue. Joe Biden's US sets up a government unit that puffs itself up as the clearest-eyed warrior against the propagation of falsehoods and appoints as its executive director someone who has at the very least dipped her toe into the pool of falsehood. To the extent of bigging up a bloke whose anti-Trump dossier is now described even by CNN as 'largely discredited'. A series of lawsuits shattered the dossier's key allegations against Trump and called into question the reliability of some of its sources. One of the analysts who worked on it was later arrested on suspicion of lying to the FBI. Maybe Ms Jankowicz will at some point have to call out people she previously promoted. 'I know I once tweeted about you favourably, but things have changed…'
How is it possible that someone who, like many in America's Trump-allergic coastal elites, fell for iffy political claims is now in charge of deciding what's real and what isn't? It's because this new unit is not really about shooting down untruths. No, it's a deeply political operation, which is likely to brand as 'disinformation' anything that rubs the Biden administration up the wrong way. It will be more concerned with influencing the free flow of political chatter than with weeding out genuine nonsense, and that should worry everyone who cares about freedom and truth.
The Disinformation Governance Board is attached to the Department of Homeland Security. It isn't entirely clear what its role will be. The Wall Street Journal summarises its mission as the tackling of 'falsehoods that threaten the national security of the US'. Apparently its main focus will be disinfo 'coming from Russia' and the 'misleading information' that human traffickers promote to migrants heading towards the US-Mexico border. But it is not yet known if the board will have investigative powers or the authority of enforcement. Will it have the power to strike down from the internet allegedly Russian-origin untruths? Will it issue cease-and-desists to people who say things about the US-Mexico crossing that are not true? Wouldn't such action be an affront to the First Amendment? All of this remains to be seen.
Yet even before we know what the board will do, we should feel chilled by its existence. Simply put, if your nation has a Disinformation Czar – which is how some are referring to Ms Jankowicz – then it might not be the free and enlightened country you thought it was. It is never a good thing for a government to devote resources to tackling so-called 'misinformation'. We only need to look to Russia to see how tyrannical government crusades against 'falsehood' can be. The Putin regime is currently threatening to imprison for 15 years anyone who spreads disinformation about the war in Ukraine, which includes calling it an 'invasion'. Apparently the correct term, as decreed by Moscow's own version of a Disinformation Governance Board, is 'special military operation'. Information is political. It can enlighten and empower. It is completely inevitable that, whether it's in Moscow, London or Washington, any government initiative to give information the thumbs up or the thumbs down will increase the elite's control over the flow of political ideas and further shrink the space for dissent and disagreement.
Not surprisingly, some in the US, including Florida governor Ron DeSantis, are referring to the new board as a Ministry of Truth. Biden officials have bristled against this accusation, but actually it feels apt. It is very Ministry of Truth for a government even to consider telling its populace who is telling the truth and who isn't, never mind the question of what mechanisms might be used to punish or reprimand the latter. Like Orwell's Ministry of Truth, the Biden set does seem intent on defining 'truth' for the 21st century. So it seems perfectly happy for educators to promote the patently untrue idea that men can get pregnant and everyone can choose their own sex and yet it will rain fury on alleged Russian bots who wonder if Hunter Biden might be a tad corrupt. 'The truth is what I say it is' – it is very possible that woke Washington is heading towards this most authoritarian of positions.
The bigger problem is the very idea that 'truth' can be gifted to us from on high; that 'truth' is something decided on by the expert class and communicated to the rest of us through the public rebuking of that which is deemed to be 'false'. This runs counter to centuries of enlightened thought, which held that it is only in conditions of real and active freedom – freedom of conscience, freedom of thought, freedom of speech – that truth might be arrived at. As John Milton said, 'Let Truth and Falsehood grapple; who ever knew Truth put to the worst in a free and open encounter?' Controlling the flow of information is actually antithetical to the discovery of truth, said Milton, because it represents a 'discouragement of all learning', which is bad because knowledge, like 'our limbs', 'thrives by exercise'. John Stuart Mill argued that it is a contradiction in terms to try to protect truth from the supposed lies of problematic people, because if your 'truth' is not 'fully, frequently, and fearlessly discussed, [then] it will be held as dead dogma, not a living truth'. This is really what the Biden administration is keen to uphold – not 'truth', which requires freedom, not government intervention, to flourish, but dogma: the political dogmas of an administration that increasingly seems to view dissent as domestic terrorism, electoral competition as Russian meddling, and criticism of its eccentric identitarian outlook as bigotry.
True believers in freedom do not fear falsehood. On the contrary, they welcome it, for it provides further opportunity for debate, clarification and possibly even the changing of minds. Mill was intrigued by the fact that even the Catholic Church permitted a 'devil's advocate' to argue against the canonisation of a saint. Even the 'holiest of men' must be subjected to scepticism, he said (though Biden and his coterie must not be, it seems). Thomas Irwin Emerson, the great American defender of free speech, went further. In his 1970 book The System of Freedom of Expression, he said that those who try to suppress alleged lies or misinformation fail to 'take into account that false statements, whether intentional or not, perform a significant function in a system of freedom of expression by forcing citizens to defend, justify and rethink their positions'. In short, supposed misinformation does not pollute public discourse, as the 21st-century agitators against open discussion would have us believe – rather, it creates greater grounds for debate and for the potential discovery of real truth.
The Biden administration's concern about 'disinformation' speaks to its lack of confidence in itself and its lack of trust in the American people. It is taking a deeply illiberal approach motored by a fearful, feverish vision of the masses being led astray by Russian propaganda or by wrongheaded internet chatter. It is all a powerful reminder of the hatred for the public that always underpins officialdom's instinct for censorship and control.
Brendan O'Neill is spiked's chief political writer and host of the spiked podcast, The Brendan O'Neill Show. Subscribe to the podcast here. And find Brendan on Instagram: @burntoakboy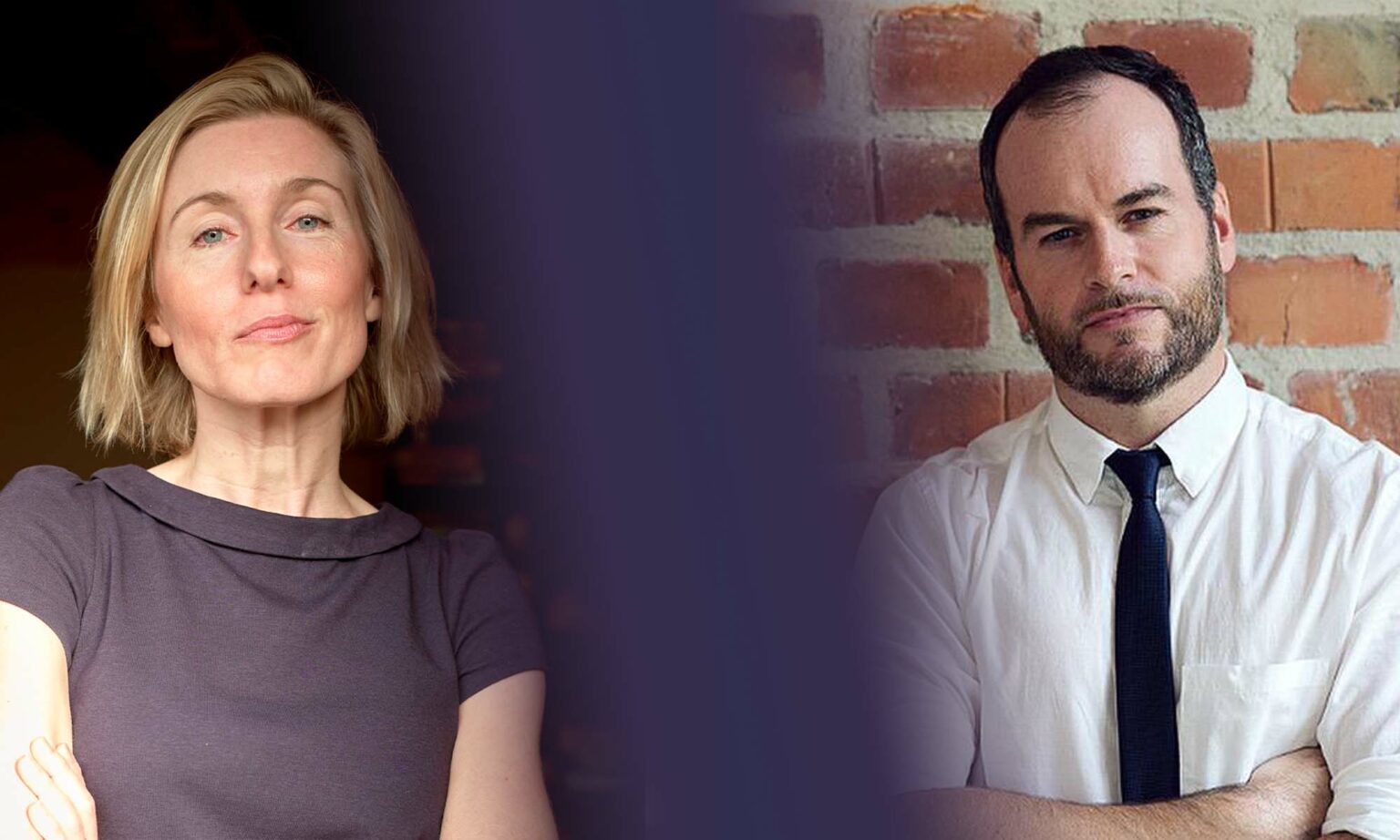 How woke won – with Joanna Williams and Brendan O'Neill
ZOOM EVENT
Monday 16 May – 7pm to 8pm

Tickets cost £5, but supporters get in for free
To enquire about republishing spiked's content, a right to reply or to request a correction, please contact the managing editor, Viv Regan.