The Northern Ireland Protocol is wreaking havoc
The UK government must get rid of this dysfunctional, undemocratic set-up.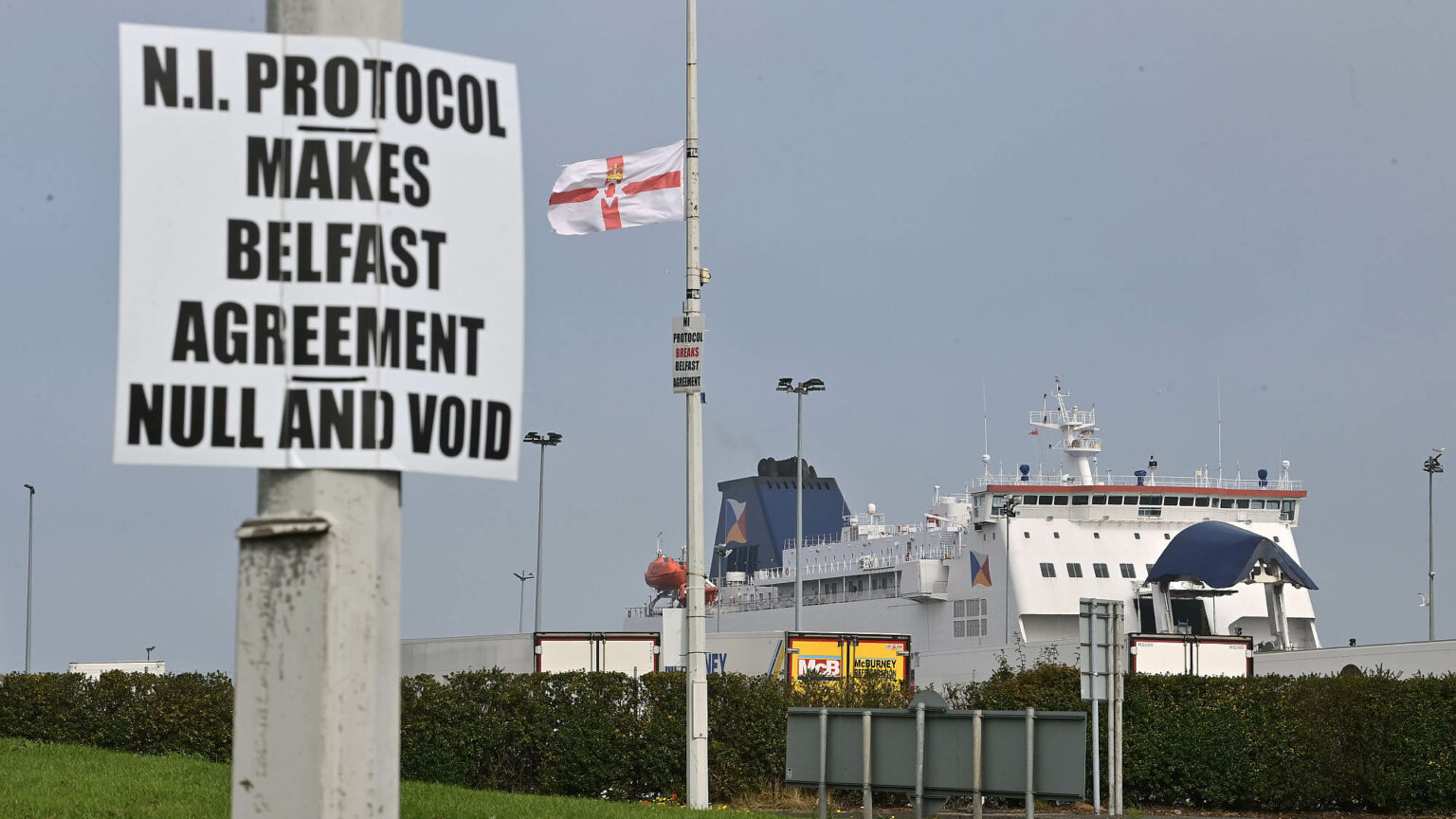 The prospect of Sinn Féin becoming the largest party in this week's Northern Ireland Assembly elections is now being reckoned with in the national media, with a full two-page spread in this week's Sunday Times. Polls have indicated for months that Sinn Féin could outpoll the DUP by around seven percentage points. DUP leaders privately say it will be closer than this, but there is little optimism that the DUP can emerge on top. The latest poll, undertaken for ITV's Good Morning Britain, supports the DUP view, with the gap narrowing to two percentage points.
After a hundred years of continuous Unionist majorities, the prospect of an ex-paramilitary republican party coming out on top has a powerful symbolism, but perhaps no more than just symbolism. Far from gaining ground, Sinn Féin is confidently expected to lose support compared with the last Assembly elections in 2017. If it tops the poll this time it will be because the DUP has lost even more support. The latest poll puts Sinn Féin six points down on 2017 with the DUP down eight points.
One reason that a Sinn Féin first place would be mainly symbolic is that Northern Ireland Assembly elections are conducted on a proportional representation (PR) basis. The votes of losing candidates can be transferred to electors' second and subsequent choices. It is therefore instructive to look at support for the main Unionist, nationalist and non-aligned groups of parties. The latest poll shows that half the support lost by Sinn Féin is likely to go to other nationalist parties, but only a quarter of votes lost by the DUP may go to other Unionists. The nationalist bloc is down three points on 2017 while the Unionist bloc is down six points.
This leaves the nationalist bloc on 38 per cent, marginally ahead of the Unionist block on 37 per cent. None of this means that support for Irish unity is anywhere near a majority. The main gainers since 2017 have been the centrist Alliance and Green parties. These eschew any affiliation to Unionism or nationalism, but polls indicate that in any border poll three-quarters of their supporters would vote to remain in the UK. This is why most polls show support for Irish unity hovering at or below 30 per cent.
Sinn Féin is rather like the SNP in Scotland. Both are committed to border polls but never quite yet. Both recognise that they lack majority support for leaving the UK and must fight on and wait for better times. Both were helped by the Brexit vote since there were Remain majorities in both Scotland and Northern Ireland. In Scotland, the failure of pessimistic post-Brexit economic projections to materialise probably means that the nationalists will not win any time soon. Their day has gone. But in Northern Ireland, the Brexit boost for Sinn Féin has been kept alive by the Northern Ireland Protocol.
The protocol puts a customs border in the Irish Sea between Northern Ireland and Great Britain, and subjects Northern Irish business to European regulations without any democratic input from Northern Ireland itself. The land border in Ireland remains unchanged from before Brexit, with no customs checks, and many businesses like it this way. Local businesses are faced with higher costs on their imports from GB and some have switched suppliers away from GB. Costs can often be passed on, so businesses do not mind too much, but for consumers higher prices are adding to the pressures of inflation from other causes. But while the protocol is somewhat unpopular for its economic impact, it is the constitutional impact that is now dominating debate.
After an uncertain initial reaction to the protocol, Unionists are now solidly opposed on the grounds of democracy, and because of the likelihood that evolving regulatory divergence from GB will undermine the Union and assist the nationalist cause. All Unionist parties now want the protocol gone. Back in February, the DUP withdrew its first minister in protest at the protocol, causing the Northern Ireland executive to collapse. Ministers can remain in post for a while, but without an executive no major decisions can be taken. The Good Friday Agreement is in tatters and the Assembly is unlikely to revive after the May elections.
If a Sinn Féin first minister is elected this week, very little will change in practical terms. The offices of first and deputy first minister are joint positions. In practice, they are joint prime ministers. In my time as special adviser to first minister David Trimble, all major decisions had to be jointly approved. Executive (ie, cabinet) meetings were always preceded by a last-minute pre-meeting to barter the final disagreements. With a Sinn Féin first minister and DUP deputy, the balance of power will be little different from the other way around.
Besides, Unionists are unlikely to temper their opposition to the protocol anytime soon. The DUP position is that the UK and EU can either have a revived Good Friday Agreement or the protocol, but not both. In this stance, the DUP has found an effective way to oppose the protocol. The undermining of the Good Friday Agreement gives Boris Johnson's government grounds to introduce legislation to overturn major aspects of the protocol, including the customs checks on the Irish Sea border. The legislation has to get through the cabinet and then parliament. The dramatic fall in support for chancellor Rishi Sunak weakens the main cabinet opposition to reform of the protocol, but the anti-Tory, pro-Remain House of Lords presents a potent barrier, which may take more than a year to overcome. And if Boris Johnson is forced to resign over drinks parties, the situation becomes even more unclear.
Whatever happens next in Belfast or London, the protocol will continue to dominate Northern Ireland's politics.
Graham Gudgin was special adviser to the first minister in Northern Ireland from 1998 to 2002. His chapter on 'Discrimination in housing in Northern Ireland' is published in The Idea of the Union, edited by JW Foster and WB Smith, by Belcouver Press, 2021.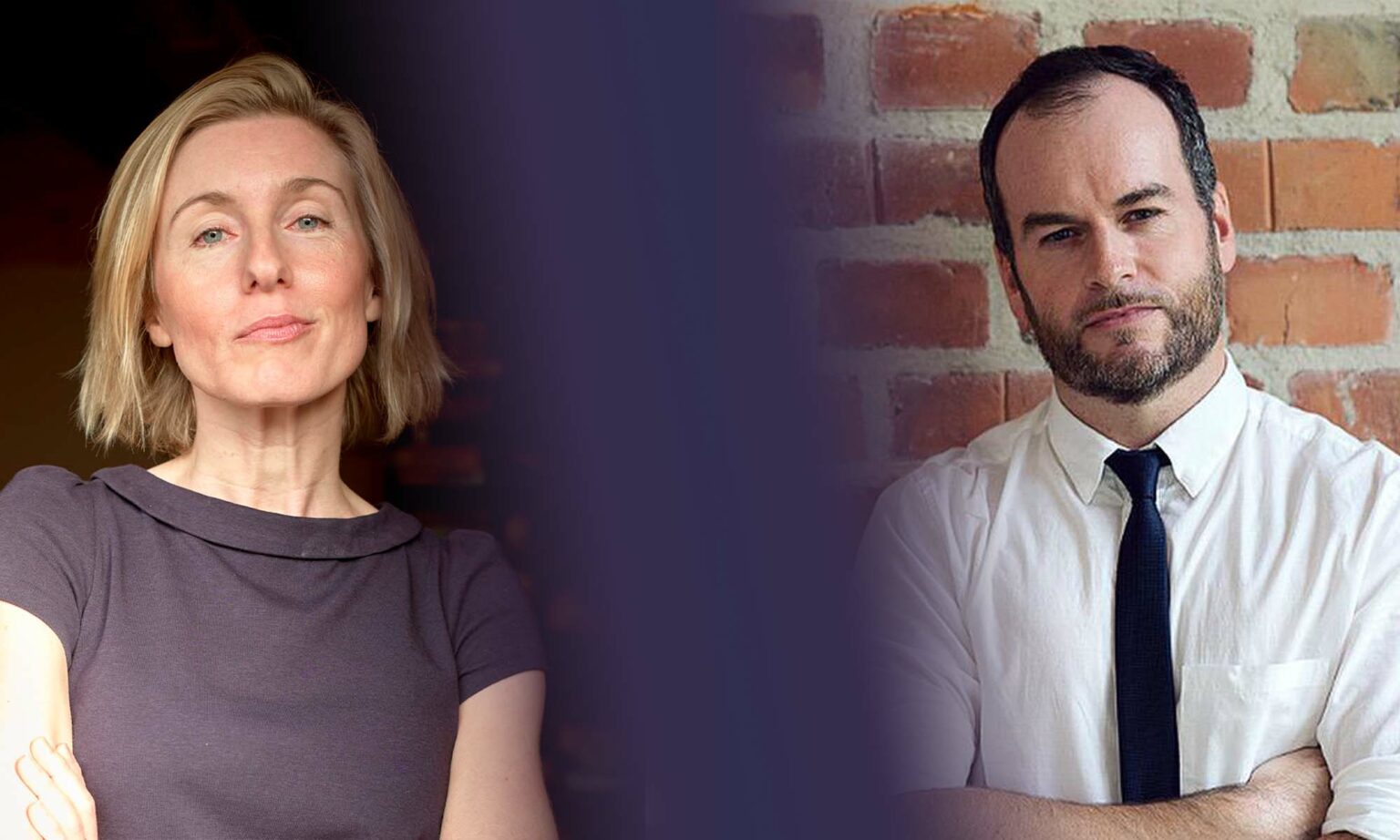 How woke won – with Joanna Williams and Brendan O'Neill
ZOOM EVENT
Monday 16 May – 7pm to 8pm

Tickets cost £5, but supporters get in for free
To enquire about republishing spiked's content, a right to reply or to request a correction, please contact the managing editor, Viv Regan.