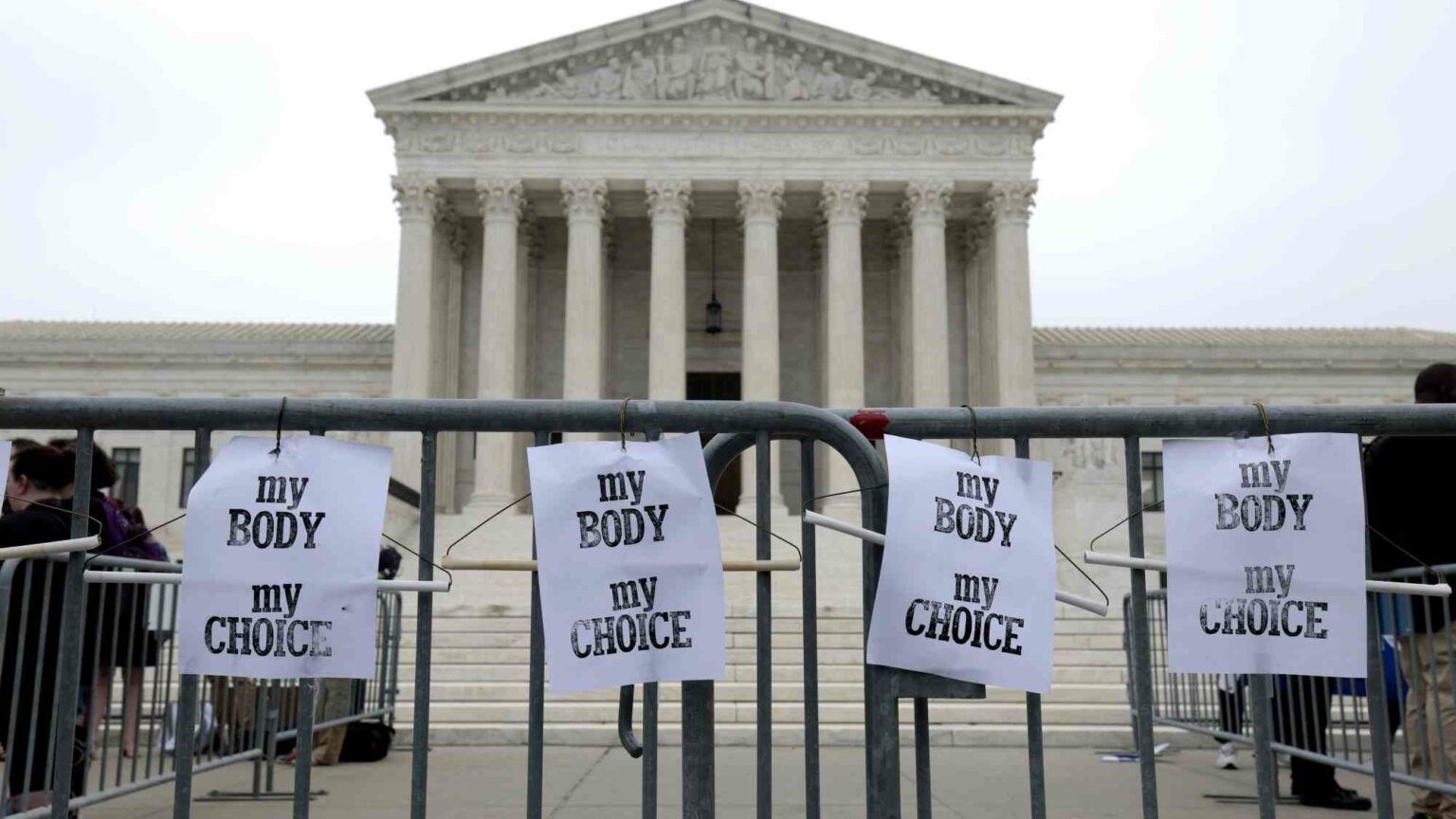 Why Roe v Wade is worth fighting for
Freedom, choice and autonomy need defending more than ever.
If the US Supreme Court overturns Roe v Wade, as seems likely from this week's leak of an awaited judgement, 26 states are certain or likely to severely restrict abortion. The impact on the lives of American women will be immeasurable.
Despite the advances in contraception, abortion remains the ultimate means of birth control. When contraception fails, or we fail to use it effectively, abortion is a safe way to reset our bodies to 'not pregnant' and reboot our lives. The wisdom of the Roe v Wade judgement – that a woman's decision about if, when and with whom she has a child is a 'private' matter – is as relevant now as it was when it was made almost 50 years ago. No one other than a pregnant woman can fully know the complications and complexities of her own lived life. Only she has the necessary insight to make judgements about the future of her pregnancy.
In essence, the argument for access to abortion is not complicated. As I explain in The Moral Case for Abortion: A Defence of Reproductive Choice, it is based on the moral right of every woman to decide on the future of her pregnancy according to her conscience, whatever her reasons or circumstances. There are three straightforward points to be made here:
Firstly, the state should stand down and back out of the private, intimate matter of whether a woman will continue or end the pregnancy that is in her womb. That is for her to decide.
Secondly, however much we value the 'unborn', this cannot diminish how much we value the 'born'. A woman does not become less of a person or have fewer rights because she is pregnant. One of the most important rights we have is that of control over our bodily self. Just as no one can demand a woman give up a kidney to save her unwell sister, nor should anyone demand she endure an unwanted pregnancy.
Thirdly, abortion is ultimately a moral matter, one that must be subject to the conscience of the pregnant woman. Only she can best consider the context of her pregnancy. And only she will live with the consequences of the decision she makes.
In the 1970s, when the US Supreme Court accepted abortion to be a private matter for a woman to decide, activists understood that abortion was a matter of freedom and personal choice. Today, this notion is much more contested.
Allowing individual states to decide on their own legislation seems like a good, even progressive, option. It seems hard for those of us who value democratic decisions above juridical rulings to disagree – for reasons of both principle (that the people should decide) and pragmatism. Take the experience of the Republic of Ireland. Much of the popular support for early abortion in Ireland was won through the national discussion and campaigns that preceded a referendum to change the Irish Constitution. Had the legalisation of abortion been handed down by, say, the European courts, it is doubtful that Irish society would have owned the decision in the way necessary to run the services it is now able to provide.
In the US, it is particularly important that states legislate for their own people, since the states and their peoples are so different. 'Live Free or Die', the official motto of New Hampshire, might not be the strongest sentiment in, say, Washington, DC.
But what makes the United States a nation is its commitment to the common values of the Constitution. And so it is a tragedy to see one of the crucial progressive principles of that Constitution – the right to privacy – be redefined in such a way as to unpick and throw out a woman's privacy in decision-making about her own pregnancy.
Kate Michelman, one of the most prominent pro-choice activists of the 20th century, made clear why the Constitution has become so vital to the defence of abortion rights. Abortion activists, she argued in 1987, must fight for government intervention in the public domain – for funding and resources to support women's reproductive choices. But the government must not interfere with those private choices. She explained it like this: '[The Constitution] guarantees our rights… in a sort of roundabout way, by carving out those spheres of American life that are off-bounds to state regulation. It defines what we can do, by telling the government what it cannot do.' When it came to questions of whether or when to have a child, she said: 'We simply contend that it should be a woman and her family, not the state, who should provide the answers.'
In other words, amid the clamour of the political debates about the rightness and wrongness of abortion is one question: who decides? The constitutional commitment to privacy answers this with a foundational principle: that a woman's decision about the pregnancy developing in her own womb is not one for the state to make, but for herself to make. This inalienable right of a woman to decide for herself about how her own body is used, without the interference of the state, means that states shouldn't need to consider this principle in their legislation.
Forty years ago, when I first became involved in abortion politics, as a student in the UK protesting against attempts to restrict our comparably liberal abortion law, it was conservatives who slapped back my arguments for 'freedom of choice' and for 'a woman's right to decide'. They denied there could be any moral case for abortion – just as the Republican-appointed judges on the US Supreme Court seem to be doing now.
A new danger comes from those who fly the banner of 'reproductive justice', many of whom hold the leadership reins of abortion-rights organisations. Abortion is now just one of a vast array of 'intersectional' issues – competing with queer politics and anti-racism, among other things. Back in 2020, the New York Times reported on how Gen Z and Millennial women see abortion rights as far less compelling a cause than questions of police brutality. Indeed, the very terms 'freedom' and 'choice' are sometimes dismissed by reproductive-justice activists as markers of privilege, consumerism and elitism. I have also been told I should no longer relate abortion to the biology of giving birth, or relate pregnancy to women, since this is somehow 'exclusionary' and 'transphobic'. And yet the impact of pregnancy on a woman is precisely why the decision concerning the pregnancy must be hers.
Today, it is assumed that abortion can be defended as a necessary, evidence-based healthcare intervention – as a public-health benefit. But this is simply not enough to protect abortion from those who believe it is murderous. Meanwhile, the alleged 'white supremacy' within the movement for reproductive rights, apparently expressed through microaggressions and misgendering, is identified as the most pressing problem to tackle by reproductive-justice advocates, even as abortion services are cut to the bone, state by state. In the new narrative based on justice and equity, talk of moral matters is ultra vires. In so far as the morality of abortion is discussed at all, it is said to be 'beyond debate'. Those who disagree with abortion's availability are not engaged with – they are cancelled, so their voices are not heard.
But here is the problem. For most folk, especially those outside the metropolitan bubbles, abortion remains a deeply moral matter that speaks to the nature of individual human life. It raises profound questions about life's beginning and its value. No adequate defence of abortion can sidestep and ignore that. Nor should we. Rather, we should welcome the opportunity to make the case for both bodily autonomy and the integrity of one's conscience. These are the very things that make us human. Freedom and choice may have become unfamiliar to 'leftist' social-justice warriors, but surely these ideals still speak to most of the American people. Even those who think abortion is always wrong may understand the need for the state to stand down and respect the individual's personal, moral judgement to determine what is best for her family.
As states line up to follow Texas in banning all but the earliest abortions, as clinics fold under the pressure of disproportionate regulations, it is clear that Roe has never been more in need of a muscular defence. For sure, the constitutional commitment to private decision-making has never delivered the resources to allow all women to act on their abortion decision. The right to decide is only part of the solution to a problem pregnancy. But without that right, there is no solution at all.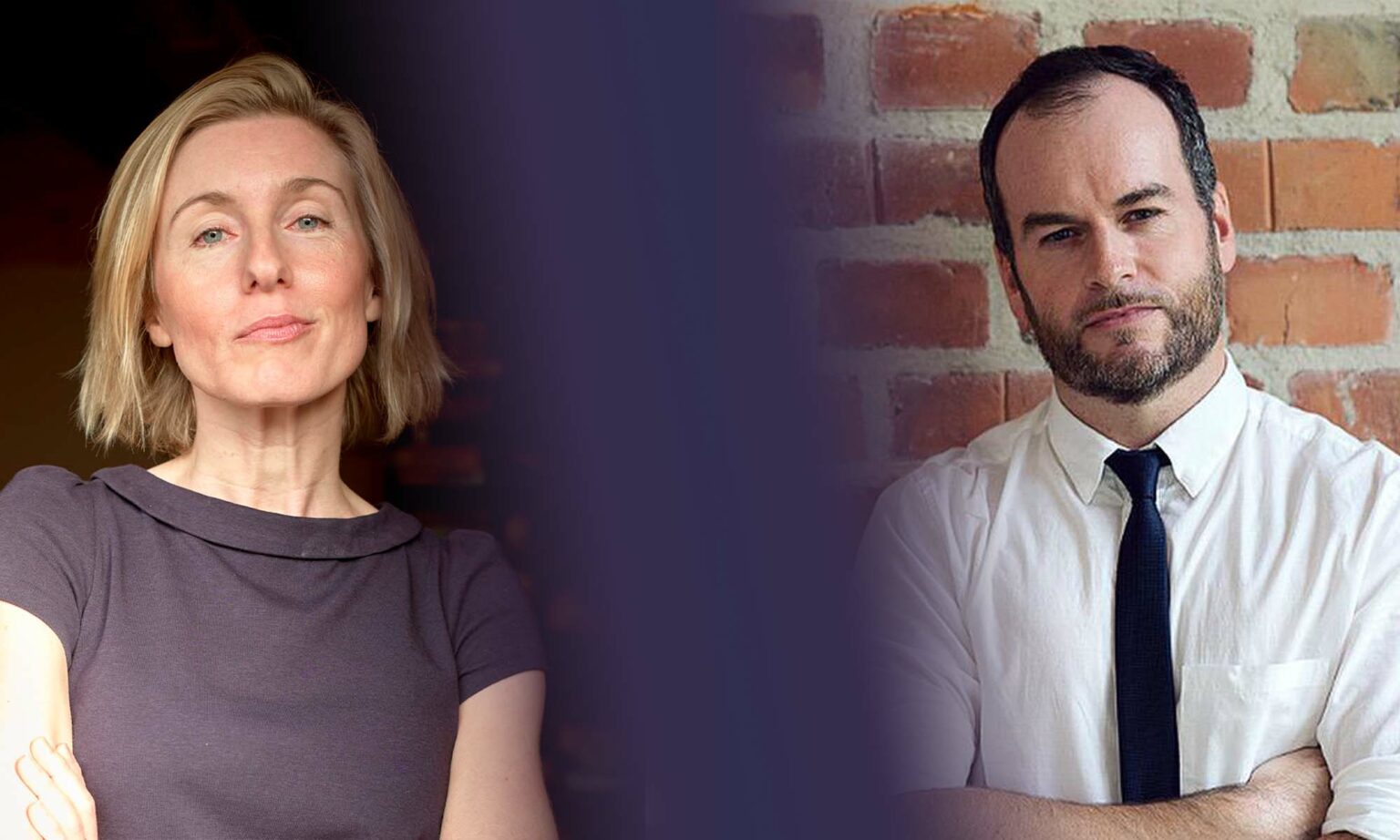 How woke won – with Joanna Williams and Brendan O'Neill
ZOOM EVENT
Monday 16 May – 7pm to 8pm

Tickets cost £5, but supporters get in for free
To enquire about republishing spiked's content, a right to reply or to request a correction, please contact the managing editor, Viv Regan.