Putin's shameful abuse of history
Portraying Ukraine as the successor to Nazi Germany is a contemptible, dehumanising slur.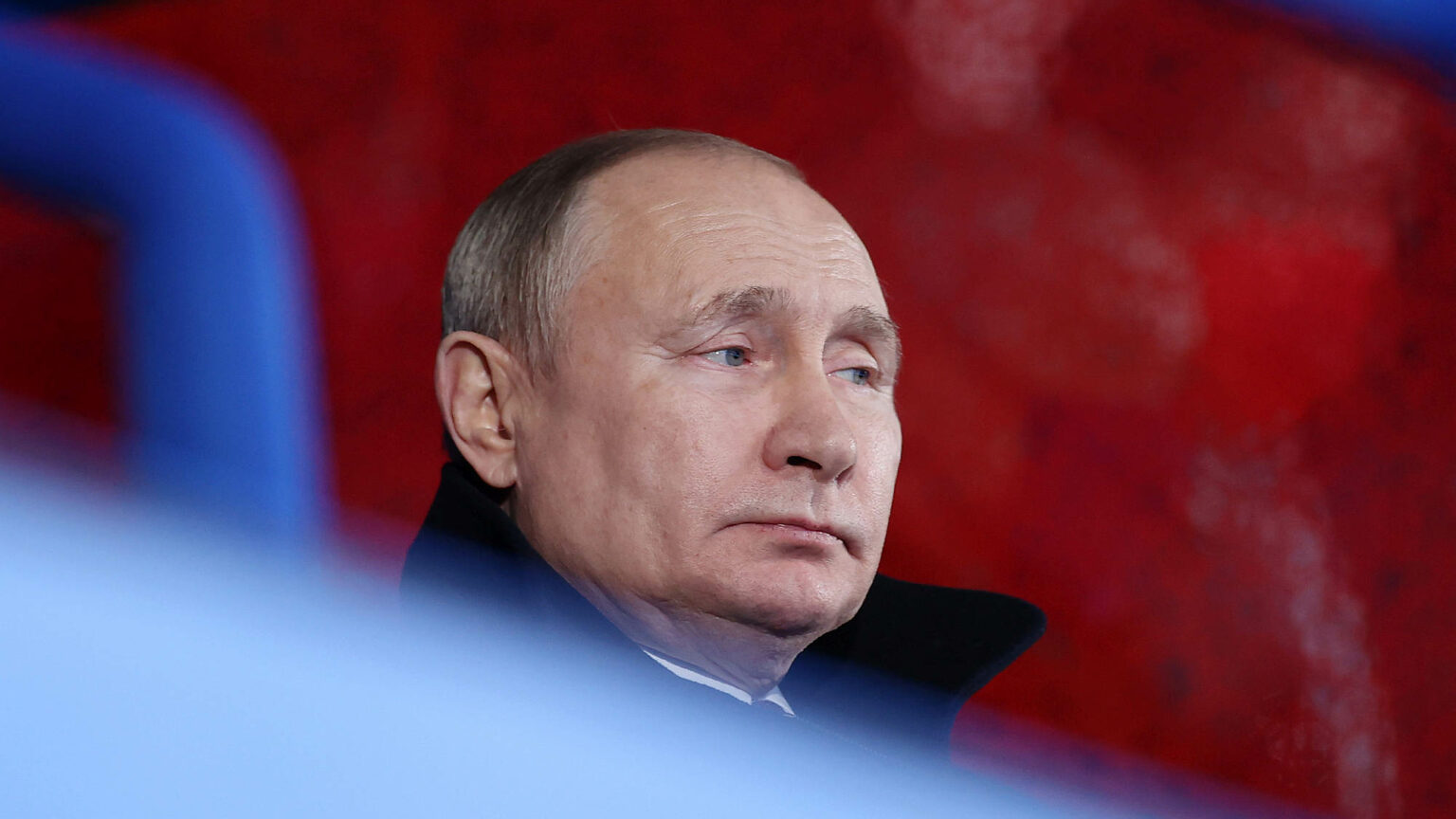 Standing this morning before Russian soldiers and tanks, in Red Square in Moscow, president Vladimir Putin used his Victory Day speech to justify the invasion of Ukraine. He told Russian soldiers that they were 'fighting for the same thing their fathers and grandfathers did' – for 'the Motherland'.
Victory Day is a national holiday in Russia, commemorating the Soviet Union's defeat of Nazi Germany during the Second World War. Putin said this morning that Russian soldiers today are going to war against the Nazis' contemporary incarnation – namely, 'the neo-Nazis, the Banderites [far-right Ukrainian nationalists], backed by the United States and their junior partners'.
It was an all-too-familiar refrain. From the moment Putin launched the invasion, on the pretext that it was to 'demilitarise and de-Nazify Ukraine', the Kremlin has consistently dressed up its brutal act of aggression in the garb of the Second World War.
This distortion of reality is almost too much to bear. To portray the Russian tanks rolling across the Ukrainian border into a sovereign nation, the Russian artillery and missiles raining down on towns and cities across Ukraine, and the Russian troops laying brutal siege to populations in the east, as some anti-fascist force is beneath contempt.
One can see why Putin and other Russian higher-ups continually appeal to the Great Patriotic War, as the Red Army's defeat of the Nazis is known. It's a source of national sorrow and remembrance – nearly 30million Russian citizens perished in what was the most brutal conflict of the Second World War. But it is also a source of deep national pride, of profound moral authority and heroism. Putin has long recognised its political and ideological value. Indeed, Victory Day itself, only intermittently marked during the Soviet era, has become an annual event under his watch, complete with the self-aggrandising display of Russia's military hardware.
The Kremlin and the now almost entirely state-controlled Russian media have consistently fastened on to the existence of assorted far-right groups operating in Ukraine, and certain species of Ukrainian nationalism, as proof positive that Ukraine as a whole is in the grip of Nazis. They point, for instance, to the now notorious Azov battalion, a far-right wing of Ukraine's national guard, members of which are now holed up in besieged Mariupol. Or they point to the partial rehabilitation in certain quarters of Stepan Bandera, a leading figure in the Organisation of Ukrainian Nationalists which collaborated with Nazi Germany. And having done so, having identified some genuine far-right elements within the Ukrainian military and broader public life, Russian elites then claim that these elements represent Ukraine. That Ukraine is Nazified.
This is a gross slur, a moral obscenity chucked Ukraine's way. Azov consists of, at most, a few thousand recruits, and many of them have been attracted by the battalion's fearsome reputation as fighters, rather than any love of neo-Nazism. And as for 'Banderites', as the Kremlin calls Ukraine's political class, it's worth noting that far-right, ultra-nationalist parties have polled less than three per cent in recent Ukrainian elections – elections, it should be said, that would be impossible in an actual Nazified state.
But then reality doesn't matter much to the Kremlin's propaganda machine. The aim here is to dehumanise the Ukrainian resistance, to turn it into a moral monstrosity and, ultimately, to justify its extermination. That, after all, is always the purpose of shamelessly Nazifying an opponent. It pushes them beyond the pale, turning them into the very image of evil. They must therefore be countered, silenced, perhaps even destroyed.
There is a lesson for the West in this – and not just for the culture warriors who insist on calling anyone who disagrees with them a 'Nazi'. At the same time as Putin was painting Ukraine as a den of Nazis in his Victory Day speech, Britain's defence secretary, Ben Wallace, was busy painting the Kremlin in the same lurid historical colours during a speech in London. 'Putin, his inner circle and generals', he said, 'are now mirroring the fascism and tyranny of 70 years ago'.
You can understand the desire to upset the Kremlin narrative, to push back on its absurd 'Nazi' claims and to make clear, via a clumsy historical analogy, who the malevolent force really is in this conflict. But Wallace and others should be wary of going there. It does a disservice to history and it clouds our understanding of the present. The Russian state is many things, but we don't need to dress it up as fascist in order to oppose it. As Putin has demonstrated over the past few months, Nazi analogies are the last refuge of the scoundrel.
Tim Black is a spiked columnist.
To enquire about republishing spiked's content, a right to reply or to request a correction, please contact the managing editor, Viv Regan.