How the nanny state punishes the poor
Those who want to ban 'buy one, get one free' deals in the middle of a cost-of-living crisis are contemptible.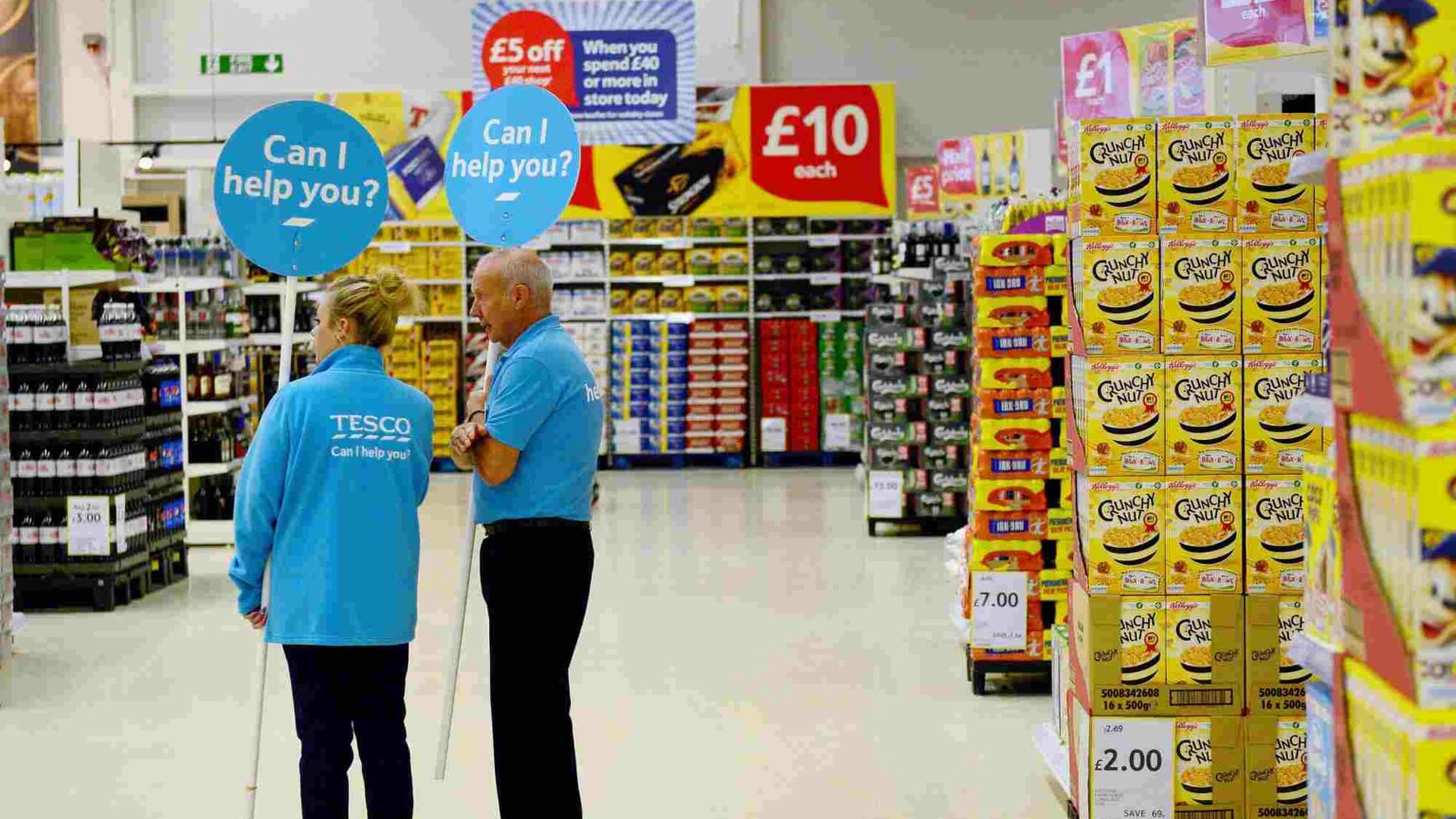 You don't need to be a swivel-eyed populist to suspect that certain politicians are more interested in their pet projects than in the everyday problems of ordinary folk. As inflation rises and recession looms, it is becoming easy to distinguish those who genuinely want to ease the cost of living from those who are shedding crocodile tears.
The plain fact is that jacking up prices has long been the most favoured tactic of the political class in pursuit of their environmental and nanny-state ambitions and they are reluctant to stop now. Witness the howl of outrage last week when the government announced that it would be delaying its ban on volume discounts for 'less healthy' food by a year. Originally planned for October 2022, when inflation is expected to be at least 10 per cent, it will now come into force in October 2023.
With the prime minister recently chairing a cabinet meeting to gather ideas on how to alleviate the cost-of-living crisis, getting rid of this ban, which would cover such price promotions as 'three for the price of two', 'three for £10′, '50 per cent extra free' and 'buy one, get one free' (BOGOF), is surely the lowest of low-hanging fruit. Not only would it give hard-pressed consumers – and families in particular – a way of saving a little money, but it also wouldn't cost the government a penny. It is not as if the government is cutting taxes, or – alas – ditching the policy altogether. It is merely postponing a harebrained scheme for which there is no evidence of efficacy until such time as the worst of the inflation has passed.
Naturally, the nanny-state lobby blew a fuse. Failed restaurateur Jamie Oliver was wheeled out to condemn the 'wasted opportunity' and to warn that the 'whole obesity strategy' was 'falling apart'. Barbara Crowther of the Children's Food Campaign wailed that 'Boris is playing politics with our children's health'. The Green Party's Caroline Lucas tweeted: 'The price of the cost-of-living scandal shouldn't be paid for by increasing obesity and ill health.' Meanwhile, Tory peer Lord Bethell described BOGOFs as 'a total swindle' and claimed that 'it is totally "un-Conservative" to battle for out-of-date junk food promotions that are costing taxpayers a fortune and contributing to personal misery'.
These are strong words for a 12-month postponement of a policy that the government's own (highly optimistic) Impact Assessment reckons will reduce the average person's energy intake by eight calories a day.
Public-health minister Maggie Throup has said that 'pausing restrictions on deals like buy-one-get-one-free will allow us to understand [their] impact on consumers in light of an unprecedented global economic situation'. She need look no further than the Public Health England report which first proposed the ban in 2015. It admitted that:
'There is also evidence that during the high inflationary period of 2008-2010, promotions were a useful coping strategy for shoppers to manage the worst effects of food and drink inflation. During this period, as food and drink became relatively more expensive, behavioural data show that many shoppers increasingly selected items offered on promotion to help them save money.'
In 2015, inflation was less of a problem than it had been in 2008-10 and was much less of a problem than it is now. Politicians therefore felt able to indulge themselves with luxury policies that would make food more expensive. They are only delaying it now because the optics of banning discounts when food prices are already spiralling are horrendous.
The delay is a tacit admission that a ban on volume discounts would be regressive and costly. It is most unlikely that the UK will have reached such a state of abundance and prosperity by October 2023 that the costs will no longer matter. The delay should be made permanent, not least because the ban is far more extensive than the public thinks.
The scoundrels of 'public health' have persistently claimed that the ban only applies to 'junk food'. Most of the media have gone along with this conceit, but 'junk food' is in the eye of the beholder and has no legal definition. In Britain, the category of HFSS (high in fat, sugar or salt) is used as its nearest equivalent, but this covers far more products than you might expect, including olive oil, raisins and walnuts.
The absurdity of this came to light when Transport for London introduced a ban on 'junk food' advertising and ended up penalising an achingly ethical food-delivery company for showing butter in an advertisement. TfL even had to change its own maps of London to remove offending images of strawberries and cream (Wimbledon) and curries (Brick Lane).
In an effort to avoid a similar embarrassment, the government has decided to define 'less healthy food' however the hell it likes. Butter and bacon are no longer on the list, despite both being very high in fat and bacon being high in salt. Forced to name every category of HFSS food that will be covered by the ban individually, the Department of Health has revealed how far-reaching and arbitrary the law will be.
As you might expect, the list includes crisps, pizza and chocolate, but it also includes 'products made from potato, other vegetables, grain or pulses'; 'bagged savoury crackers, rice cakes or biscuits'; 'pitta bread-based snacks, pretzels, poppadoms, salted popcorn, prawn crackers'; 'ready-to-eat cereals, granola, muesli, porridge oats and other oat-based cereals, bars based on one or more of nuts, seeds or cereal'; 'croissants, pains au chocolat and similar pastries, crumpets, pancakes, buns, teacakes, scones, waffles, Danish pastries and fruit loaves'; 'roast potatoes, hash browns, crispy potato slices, potato croquettes'; and 'fish fingers and fish cakes'.
It also includes shop-bought meal deals of the kind that are popular with millions of people every lunchtime. If any component of the meal deal is deemed to be HFSS – a bit of mayonnaise in the sandwich, some sugar in the drink or a pack of crisps on the side – you will have to buy the items separately at an inflated cost.
The government's Impact Assessment expects to see a 'loss in consumer surplus for consumers who currently make extensive use of price promotions'. That's one way of putting it. The BOGOF ban should never have made it past the ideas stage and should now be put out of its misery for good.
Christopher Snowdon is director of lifestyle economics at the Institute of Economic Affairs. He is also the co-host of Last Orders, spiked's nanny-state podcast.
To enquire about republishing spiked's content, a right to reply or to request a correction, please contact the managing editor, Viv Regan.