Why black Americans are arming themselves
The idea that only white supremacists care about the Second Amendment is nonsense.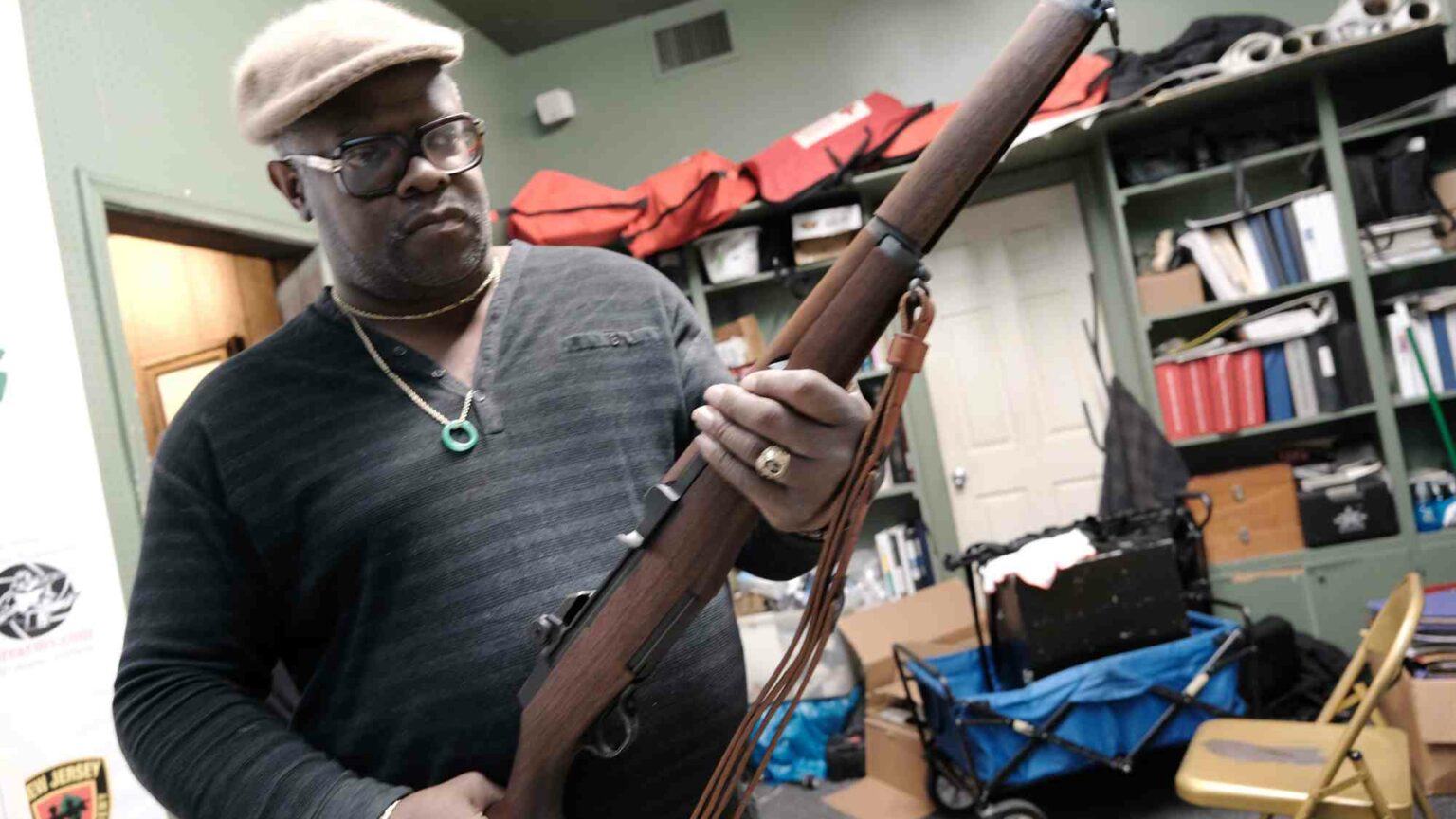 In America's culture war over guns, a familiar narrative has taken hold. According to those in favour of gun controls, it is only white men who value their Second Amendment rights, want to keep hold of their guns and oppose greater regulation.
As Everytown, a gun-safety campaign, states: 'The ease of access to guns in the US, and their consequent use in acts of violence, makes them a weapon of choice for extremists generally, and misogynistic extremists are no different.' The Bloomberg School of Public Health, at Johns Hopkins University, argues that 'loose gun laws make it easier for white supremacists to get weapons and harm people of colour'. And a recent Guardian article asserts that guns are 'symbols of a peculiar version of masculinity made up of unlimited freedom, power, domination'. Support for the right to own guns, it argues, is 'part of a white-supremacist war cult'.
So why is it, then, that African Americans and women are buying guns in record numbers? Are they perhaps feeling left out of this misogynistic, 'white-supremacist war cult'?
Since the start of the Covid-19 pandemic, there has been a widely observed surge in gun sales in America. According to the FBI, background checks for gun purchases soared to a new record last year of 39.7million. A report published by a researcher at Northeastern University in December 2021 also noted an increase in gun sales over the previous 28 months. The report revealed that an estimated 7.5million Americans joined the roster of gun owners, with 5.4million of these coming from households with no other gun owners. Half of the new gun owners were women and / or people of colour. This, the report noted, represents a shift away from the much-derided image of the white, male gun owner.
A recent survey of gun retailers by the National Shooting Sports Foundation revealed a similar change in the gun-owning demographic. It showed that, compared with 2019, there was a 58.2 per cent increase in gun purchases by black men and women during the first half of 2020, when the coronavirus pandemic first swept through America.
The huge increase in gun ownership among African Americans is especially telling, given they have been the primary victims of gun violence in recent years. As a 2015 Brookings Institution memo notes, the firearm-homicide rate among black men aged between 20 and 29 was about 89 per 100,000 between 2011 and 2013. To put that in perspective, in Honduras – the country with the highest recorded homicide rate in the world – there were 90.4 intentional murders per 100,000 people in 2012. That includes all homicides, not just those where a firearm was used.
According to a 2021 study spearheaded by the Educational Fund to Stop Gun Violence and the Coalition to Stop Gun Violence, of all reported firearm homicides in America in 2019, more than half of the victims were black men. Overall, it found that black men were eight times more likely to die of firearm homicide than the general population.
Given the scale of gun violence among African Americans, you might expect them to be campaigning for more rigorous gun controls. So why have so many of them decided to exercise their Second Amendment rights and arm themselves instead? It's because many black Americans feel increasingly unsafe and unprotected by the police, especially after the death of George Floyd at the hands of police officers in 2020.
Indeed, in 2020 only 18 per cent of black adults in the US said they had 'a great deal' or 'quite a lot' of confidence in the police (this rebounded slightly to 27 per cent in 2021 – similar to the levels seen between 2014 and 2019). While Floyd's infamous killing is certainly a major factor in black Americans' loss of confidence in the police, some respondents may also have been responding to the BLM-inspired withdrawal of the police from troubled neighbourhoods, and their recent reluctance to pursue and arrest criminals.
The police certainly seem increasingly unwilling to do their job, as the recent shooting in Uvalde, Texas shows, when police stood by as a gunman massacred children. So is it any wonder that black Americans and women are feeling the need to protect themselves? As one woman, buying a gun for the first time, told a reporter: 'If you look at the police response in Uvalde, you understand why people arm themselves. You can't depend on anyone, you've got to look out for yourself.'
What all this shows is that an appreciation for the right to bear arms is hardly exclusive to any 'white-supremacist war cult'. Rising gun sales are being fuelled by black people's understandable fear that the police will not protect them from violence.
The white American elites, meanwhile, are busily insisting upon gun controls that make themselves feel safer – even though white people are 12 times less likely to be shot and killed than black people.
Their indignant pleas are not helping anyone. Screaming about the dangers posed by lax gun controls can only heighten people's fears and fuel gun purchases. Meanwhile, black Americans risk being deprived of one of the few means of protection they have available to them.
Kevin Yuill teaches American studies at the University of Sunderland.
To enquire about republishing spiked's content, a right to reply or to request a correction, please contact the managing editor, Viv Regan.