Boring Keir was never a winner
Why has it taken the commentariat so long to realise this?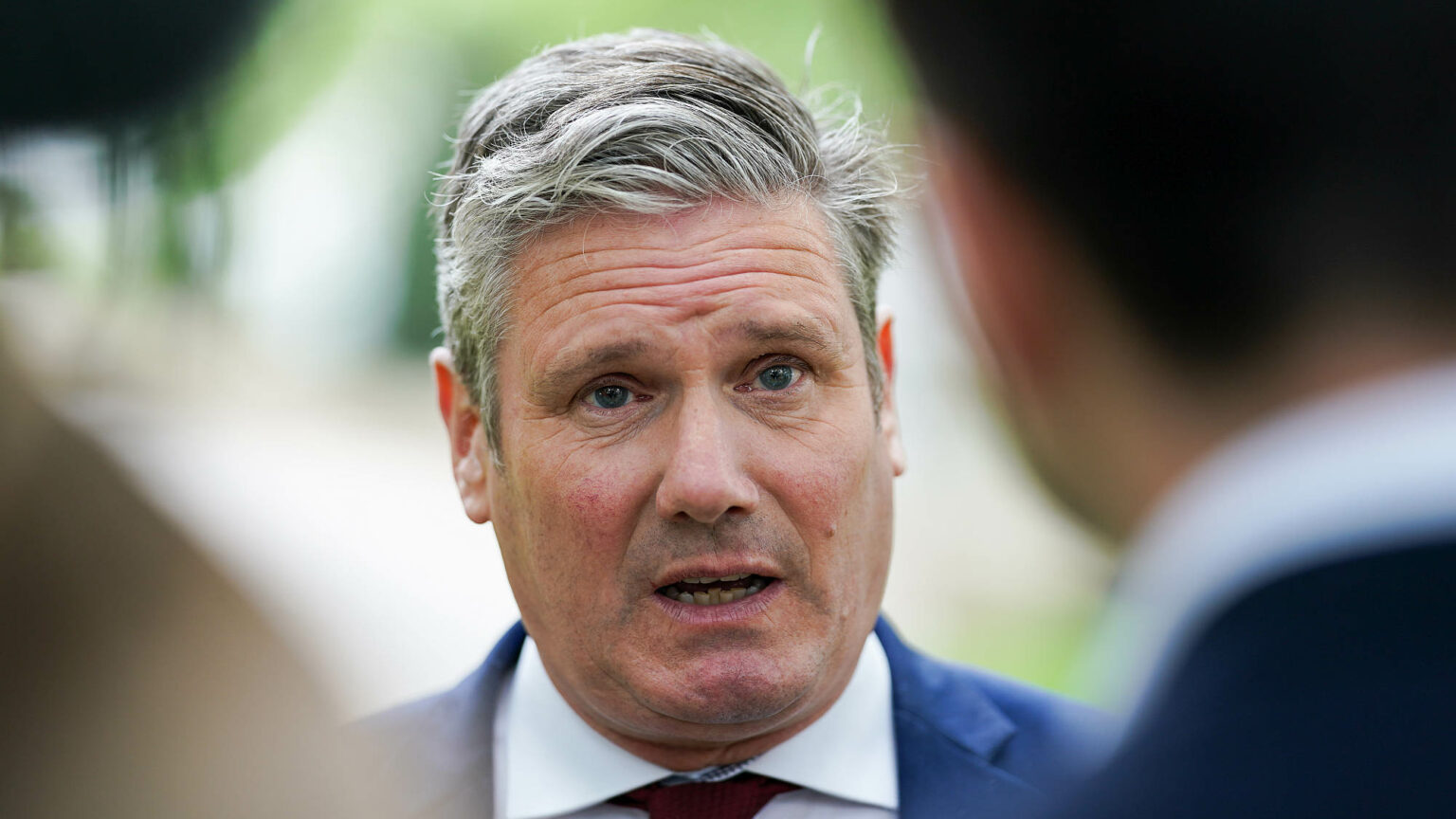 Something strange has happened to Keir Starmer over the past week or so – almost everybody has realised that he isn't going to become prime minister.
Labour colleagues, media cheerleaders and the British public in general have reached this realisation at about the same time. There is no single cause behind this big thumbs down, but there is no denying that it has taken place, either.
A new poll commissioned by the Observer – previously Starmer's stoutest media cheerleader – has found that, despite the horrific six months that Boris Johnson has endured, the electorate once more rate him as a better choice to be PM than they do the Labour leader.
Johnson leads Starmer by 28 per cent to 26 per cent on the metric of who would make the best PM, with 'none of these' cantering away in the lead on 35 per cent and 'don't know' hoovering up the remainder.
To accompany its coverage of this poll, the Observer also quoted Starmer's deputy, Angela Rayner, openly saying he should be putting 'more welly' into his speeches, while another unnamed shadow minister told the paper: 'There's no sense of what the wider project is.'
At the same time, Tony Blair is attracting a wave of headlines in centre-left circles for his new entity, the Britain Project, which is pulling in centrist big names for a conference later this month. The Britain Project is allegedly not designed to become a fully fledged political party. But then again, neither was France's En Marche! when Emmanuel Macron set it up and furnished it with his own initials.
Last week, Peter Mandelson gave a speech that damned Starmer with faint praise and drew attention to a lack of any compelling Labour economic narrative. Coming from someone who was integral to a successful Labour bid to go from opposition to government, someone who knows what being on target feels like, this was another significant intervention.
Today it has emerged that Starmer is not only being investigated by Durham police for the potential breach of lockdown rules, but is also now being investigated by the parliamentary commissioner for standards over claims that he broke Commons rules on outside earnings and receiving gifts.
For a man who has been so priggish about Johnson's relaxed attitude to abiding by the rules, and so keen to boast of his own enormous reserves of 'integrity', this is hardly a good look.
When asked to describe Starmer, voters are no kinder to him than they are to Johnson. While the top item in the word cloud compiled by pollsters about Johnson is 'liar', the top one in Starmer's word cloud is 'boring'.
Labour-leaning pundits have finally begun acknowledging how off-putting his voice is, with its strangulated vowels and general up-tight timbre. This drawback was on display in an unbelievably stilted video statement Starmer put out about Johnson's confidence-vote scrape last week, and during the Labour leader's underpowered performance at PMQs a couple of days later.
Labour's poll lead – gifted to it by the Partygate furore and falling living standards – has now stalled in single figures, too. Currently, it is measured at an average of just seven points by Politico's Poll of Polls. Labour also keeps banging its head on a 40 per cent ceiling of support. This is nowhere near good enough for it to be confident of being on course for victory in 2024.
No wonder that two potential successors to Starmer from the right of the Labour Party – Rachel Reeves and Wes Streeting – spent the weekend sending conciliatory signals to the left-wing party membership in the form of public statements taking the side of rail workers preparing to strike.
While it is true that the RMT is not affiliated to the Labour Party, it is also true that no one is going to be elected as the party's next leader by condemning a trade union in the midst of industrial action. Both Reeves and Streeting can clearly see the merits in tacking to the left, at least until the Durham police investigation has concluded and they find out whether Starmer will be standing down or staying put.
Last Tuesday evening I bumped into several Tory MPs and insiders in Westminster – just 24 hours after the tumultuous confidence vote that came closer to bringing down Johnson than anyone had expected. Yet their mood was not one of doom and gloom but of renewed confidence that the Conservatives can beat Starmer's Labour, either under Johnson or under someone else. This confidence was certainly not based on the government's recent performance, but instead on the weakness of the opposition's pitch for power and in particular its leader's inability to be compelling.
As one of the original members of the 'Keir Starmer can't win' faction of the commentariat, it pleases me to see so many slow learners now applying to join. It is telling that Labour MPs from all wings of the party are now regarding the impending announcement by the Durham constabulary not with a sense of dread, following Starmer's promise to stand down if hit by a fixed-penalty notice, but with a sense of eager anticipation.
Patrick O'Flynn is a former MEP.
To enquire about republishing spiked's content, a right to reply or to request a correction, please contact the managing editor, Viv Regan.