A war that neither side dare lose
The stakes are existential for both Ukraine and Russia.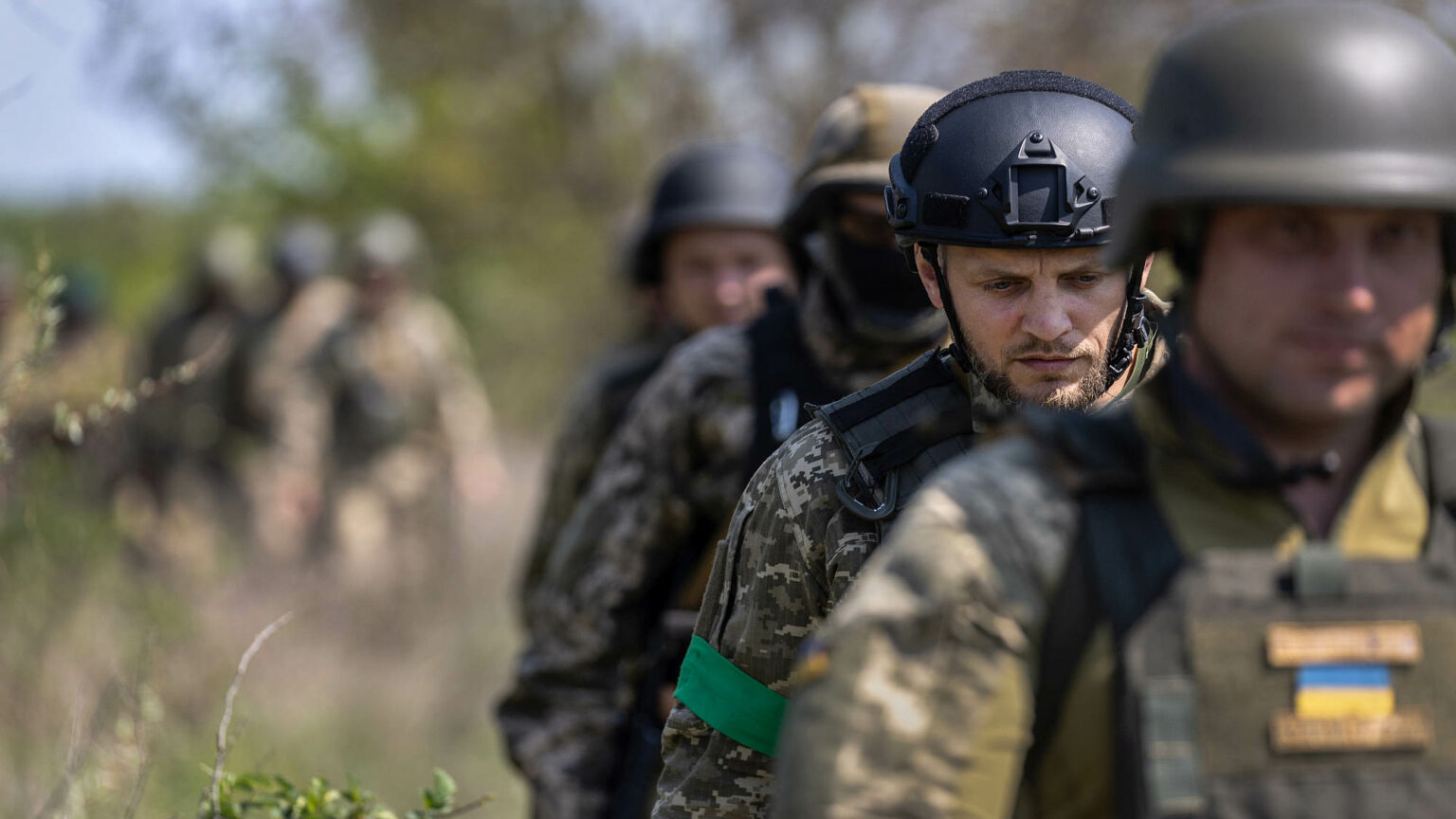 There is little point in talking of the war in Ukraine in terms of days, weeks or even months now. As matters stand, this is increasingly looking like a years-long frontier war, in a region riven with conflict since Russia first invaded Ukraine back in 2014.
This is a war like no other. There has not even been an official declaration of war yet – the Kremlin still euphemistically refers to the invasion as a 'special military operation', whose 'sole purpose is [Ukraine's] demilitarisation and denazification'.
This 'non-war' category of 'special military operation' has also been adopted by the Chinese government. President Xi Jinping signed an order this month allowing China's military to undertake 'non-war' 'special military operations' abroad. Observers fear that this is an indication that China is preparing to do to Taiwan what Russia has done to Ukraine.
The use of the term 'non-war' by China and Russia is revealing. The attempt to characterise an action that is clearly warlike as non-warlike comes across as an Orwellian attempt to distort reality. But it also shows a determination not to allow undeclared wars to declare themselves as such.
This determination is shared by all sides. Neither the Western powers backing Ukraine nor Russia and China want to engage in a conflict that becomes a formal war. And they all want to avoid directly confronting one another. Consequently, the war in Ukraine appears carefully choreographed with all sides trying to avoid being drawn into a direct confrontation with one another.
There are very clear limits to the degree of military support that the West is prepared to provide Ukraine and to the amount of economic pain it is prepared to suffer. Despite imposing economic sanctions on Russia, many Western powers have continued to maintain trade relations with the Putin regime. The European Union has accounted for 61 per cent of Russia's fossil-fuel exports since the start of the war. Indeed, during this period, French imports of Russian gas have actually risen.
The economic self-interest of EU member states means that the EU is unlikely to admit Ukraine in the foreseeable future for fear of further antagonising Russia. It may well offer rhetorical support for Ukraine's membership, but the conditions it will set for membership, such as Ukraine being at peace or making more effort to fight corruption, will be deliberately hard to meet.
It seems that the West's support for Ukraine only goes so far – enough to prevent Russia from achieving a military victory but not enough to ensure that it repels Russian invaders from all Ukrainian territory. Whatever happens in the coming months, Western governments will continue to be extremely careful not to cross a line that would lead to war.
The war in Ukraine is one that neither side can win nor dare lose. The issues at stake are existential: Ukraine's status as a sovereign nation and the integrity and survival of the Russian Federation. It currently looks as if neither side is capable of inflicting a decisive victory over the other. Russia may consolidate its pre-war position in eastern Ukraine, and Ukraine can thwart Putin's ambition and survive as an independent nation. That would represent a moral victory for Ukraine. But it will not result in a durable peace, given the likely continuation of the frontier war in Ukraine's east.
Beyond the blood-soaked battlefields of Ukraine there is another potentially far more devastating conflict that is ready to erupt. During the last century, the so-called German question was the source of much conflict and tension. Germany, the last nation in Europe to achieve unification in the 19th century, was too weak to achieve its geopolitical ambitions in the 20th, but too strong to be confined to a secondary role in the global balance of power. The failure to find a satisfactory answer to the German question destabilised Europe and eventually led to the Second World War. It was only after the division of Europe at Yalta in 1945, and the re-unification of East and West Germany in the 1990s, that the German question was finally resolved.
Since the end of the Cold War, it's the Russian question that has provided a similar source of instability in Europe. No longer a global superpower, it perceives that its position and security is constantly under threat. The Russian Federation lacks internal cohesion and the Kremlin is continually struggling to maintain control over the disparate ethnic groups and nationalities that reside within its borders. Even if Russia does realise its war aims in Ukraine, its integrity as a multinational federation will still be in doubt.
At the root of Russia's predicament is the unravelling of the post-Cold War balance of power. How this balance will be restored is the big question of our times. In the meantime, we must do what we can to ensure that Ukraine does not become a sacrificial victim in the quest for geopolitical stability.
Frank Furedi's The Road to Ukraine: How the West Lost its Way will be published by De Gruyter in September 2022.
To enquire about republishing spiked's content, a right to reply or to request a correction, please contact the managing editor, Viv Regan.