Bourgeois leftists are a menace to the class struggle
Privileged millennials seem to think they can tell us what it is to be working class.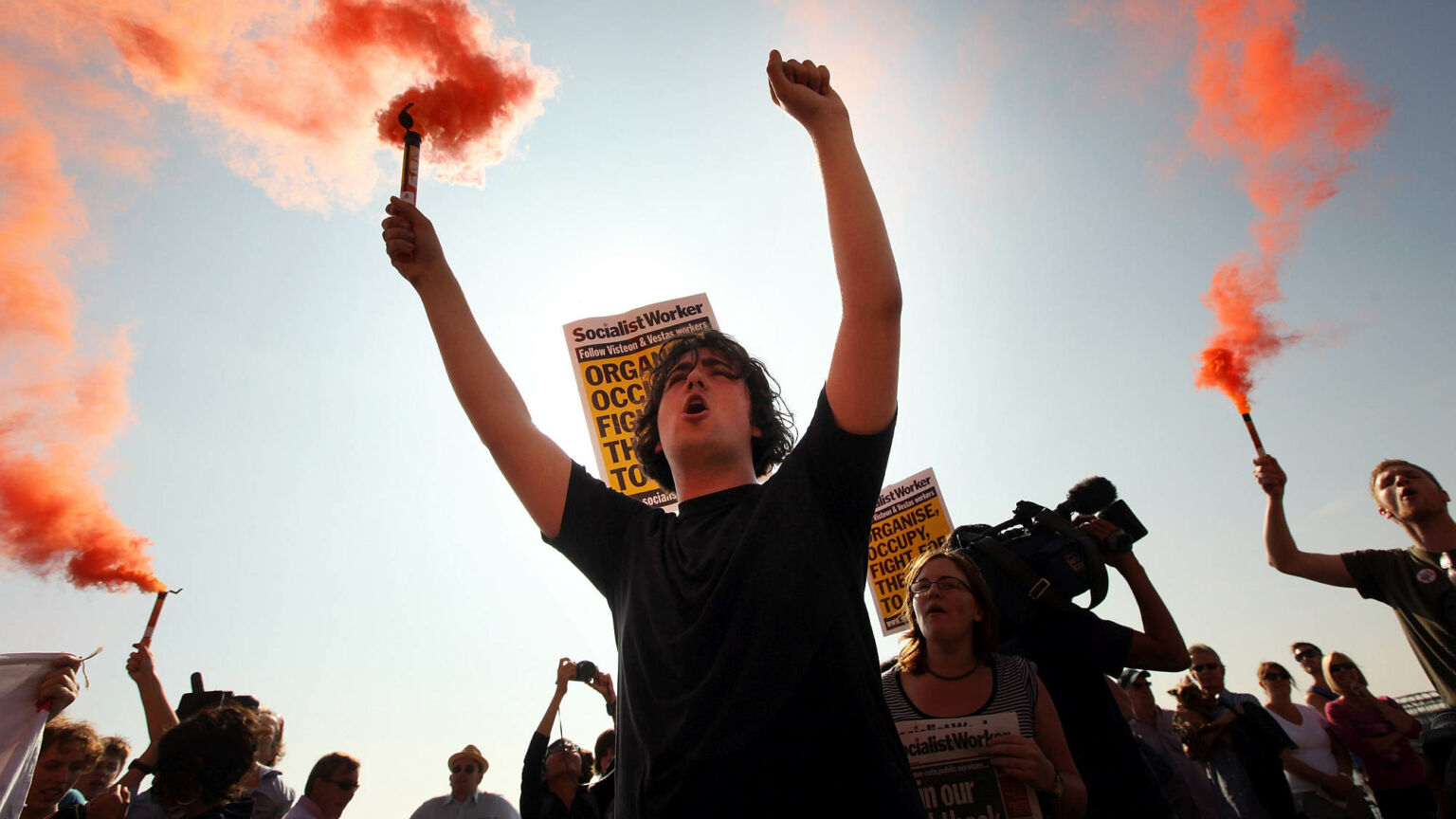 Last year, Grace Blakeley, a privately educated leftist and journalist, declared on Twitter that class has nothing to do with your accent, where you live, where you grew up, what your parents do and where you went to school. 'These things remain important in supporting certain individuals to change their class position', she tweeted, 'but they don't come into the definition of class'.
I wasn't surprised or even angry. I have been watching this narrative about class in Britain unfold over several years from the bourgeois left – those bright young things who have lived comfy, cushioned, middle-class lives, complete with private educations and Oxbridge degrees, and who now have very nice seats at the table with the chattering classes, the politicians, the academics in Russell Group research universities and the creative industries in elite spaces in London. No doubt, they read The Communist Manifesto at university and are now 'literally communists', taking up as much political space as their ever widening middle-class elbows can stretch to.
And the last thing the left-wing middle class in Britain wants to talk about is class, especially working-class people. Oh yes, they write fervently and with passion in their columns for the Guardian about food banks, poor children, terrible housing and inequality. But when it comes to the politics of class in Britain it becomes tricky for them, because they are in full-fat benefit and credit to that system, and properly critiquing the politics of class means they might have to deal with the truth that they are the problem and the solution is for them to get out of the way.
The issue came up again last weekend when I saw an interview on the left-wing Novara Media with author China Miéville, entitled 'Working class is not an identity'. Miéville was being interviewed by Novara senior editor Ash 'literally a communist' Sarkar about his new book on The Communist Manifesto. The interview was long, pompous and elitist – just how bourgeois leftists like their politics.
The serious question here is why is it so hard to talk about class politics in Britain today and who are the gatekeepers? Why is it rare to find a debate that reaches beyond the rhetoric of the 'poor' and the 'disadvantaged', complete with images of food-bank users? These are narratives created to talk about the class system, but without talking about class politics.
All political parties bear responsibility for this. The last Labour government effectively banished the term 'working class' from its lexicon. It talked instead about the 'socially excluded' and used the meaningless and bland 'working people'. And during the EU referendum in 2016, politicians and commentators started talking of working-class people, euphemistically, as the 'left behind', as if it was their fault for being too slow to keep up.
Class is still a hugely important category. Working-class experience and working-class politics are about the people who are born and raised in families and communities which have long been socially disadvantaged. Working class also encompasses those people who have emigrated to the country and been placed straight into our well-structured, hierarchical class system. Working-class people are white, black and brown. They are heterosexual and LGBTQ. Some of us are religious, some of us aren't.
I have found that talking about class politics and class struggle in public can prompt accusations from the righteous bourgeois left of 'class reductionism', 'workerism' and even racism. I remember the first time I was accused of being class reductive and a workerist. I was giving a talk in a university about my research in St Ann's, a district in Nottingham. My research was into the lives of white working-class women who had mixed-race children and were struggling living on a council estate. I talked about their experiences of 'being looked down on' and how they were treated by people in authority 'as if we are nothing'. Yet as I was relaying my research to a university audience, I was accused of 'class-reductionist and workerist views'. At the time, I had no idea what these terms meant.
To be class reductionist is to critique the capitalist system in which our society is structured through the lens of social class, and workerism is a piece of jargon used by middle-class intellectuals to imply you've put far too much political emphasis on the plight of the working class. I am guilty as charged. I think that class divisions are essential to maintaining the capitalist system. That does not mean that race or gender are unimportant. It just means that class is the essential category through which we can understand the inequality and exploitation practised within capitalism.
The UK has arguably the most effective class system in the world. It unfairly advantages some while unfairly crippling others, and yet we often hardly notice it. Class hatred – or as the women in St Ann's put it, 'being looked down on' – is a violent process that is inflicted on working-class people in thousands of different ways. It shapes how we are treated, the services we receive and the outcomes of our lives.
Our struggle and class experiences are not fleeting and irrelevant, as the likes of Blakeley or Miéville suggest. They are misunderstanding how class is structured, which might be a deliberate attempt to deflect attention from their own class position. After all, bourgeois leftists continue to position themselves as the solution to inequality, when a more honest appraisal would reveal that they themselves are the problem.
Dr Lisa McKenzie is a working-class academic.
To enquire about republishing spiked's content, a right to reply or to request a correction, please contact the managing editor, Viv Regan.