We need to fight for our right to gamble
Gambling is the latest target of nanny-state zealots.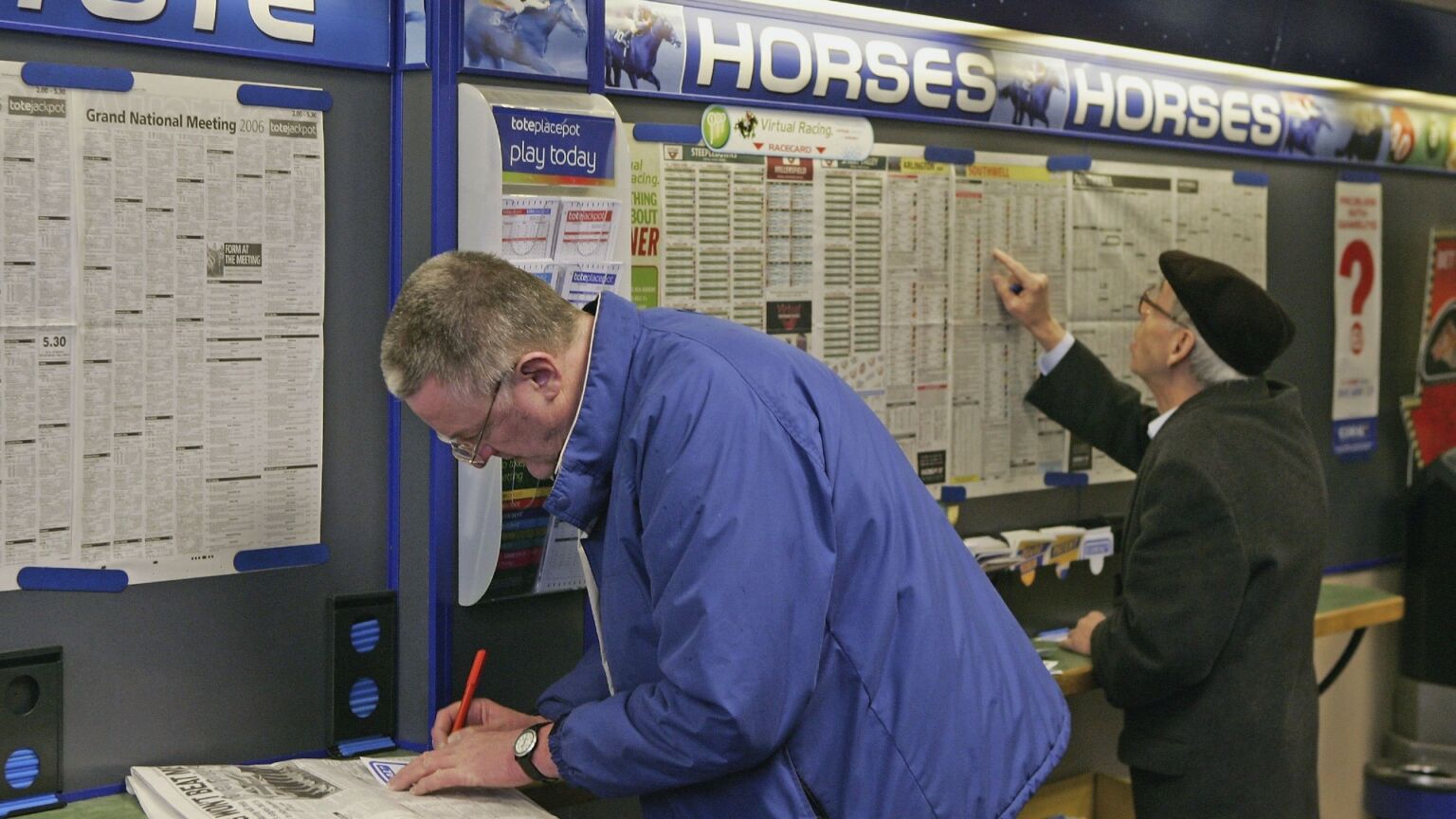 When Boris Johnson became prime minister back in 2019, you could have been forgiven for thinking a new age of libertarianism was dawning. During his campaign for the Conservative leadership, he promised to use his premiership to roll back 'the continuing creep of the nanny state'. Even as the Covid pandemic first loomed, Johnson hailed Britain as a 'land of liberty'.
In the years since then, we have given more ground to state paternalism than ever before. The Covid pandemic redrew the boundaries of what constitutes a reasonable government intervention. Suddenly, there was no limit on how the state could restrict our personal and private lives, especially in the name of public health.
On issues from junk food to e-cigarettes, the hangover of the Covid revolution in nanny statism is clear. Politicians view just about every problem as a potential public-health hazard in need of greater regulation and legal restrictions. We now have to work harder than ever before to convince politicians that we are capable of making lifestyle and consumption choices for ourselves. The state is determined to step in on our behalf to ward away dangerous vices like sugar and alcohol.
You would never know it from their constant denunciations of Boris and Brexit, but nanny statists and the public-health lobby are privately delighted by this state of affairs. The sin-tax enthusiasts and red-tape fetishists have clearly noticed how far politics has swung in their favour in recent years. After governments around the world normalised extreme encroachments on personal freedom, such as banning outdoor socialising, the nanny statists' pet policies – from enforced plain packaging on foods to ever-more onerous restrictions on advertising – no longer seem so outlandish or even all that restrictive by comparison.
It was only a matter of time, then, before both the government and the ever-inflating public-health lobby turned their attention to gambling. Putting a fiver on a football match, or having a flutter on the horses, is harmless fun for many. And so, naturally, the nanny statists want to put a stop to it.
The government's review of the 2005 Gambling Act is reportedly due to be published this month. We do not know for certain what it will contain. But going by recent precedents – such as the proposal to make England 'smoke-free' by 2030 – it is fair to say it is unlikely to contain too many reasonable, level-headed policies.
The paternalists will say their focus is on 'problem gambling' (or gambling addiction). In truth, this is a predicament that affects an exceedingly small number of people. And, arguably, those it does affect will be best helped by experienced third-sector organisations, rather than cack-handed state interventions. Nevertheless, ministers are under huge pressure to Do Something.
If the government simply wanted to provide more resources for public-information campaigns or more money to addiction charities, that would be all well and good. But we can almost certainly expect the Gambling Act review to contain all kinds of illiberal, invasive and unworkable ideas.
One particularly absurd idea, which the Gambling Commission expects to appear in the review, is for 'payslip checks'. This would mean that anyone placing a bet above a certain amount would have to submit their payslips first. This would then allow the government to check if they can afford to lose that money. Among the many obvious problems with the idea is that it would mean collecting sensitive data from millions of people's payslips. This would have to be held in a centralised database, putting everyone's data at risk.
No doubt many of the policies to come out of the Gambling Act review will be just as invasive. Whatever the exact details of the proposals, you can be sure they will undermine our fundamental right to choose how to spend our own time and money.
Those of us who believe in personal freedom, and who don't want the nanny state to keep bearing down on us, have got a serious fight on our hands.
Jason Reed is the UK lead at Young Voices and a political and policy commentator for a wide range of outlets. Follow him on Twitter: @JasonReed624
To enquire about republishing spiked's content, a right to reply or to request a correction, please contact the managing editor, Viv Regan.