Emergency care is at breaking point
Delays in urgent care are causing needless deaths.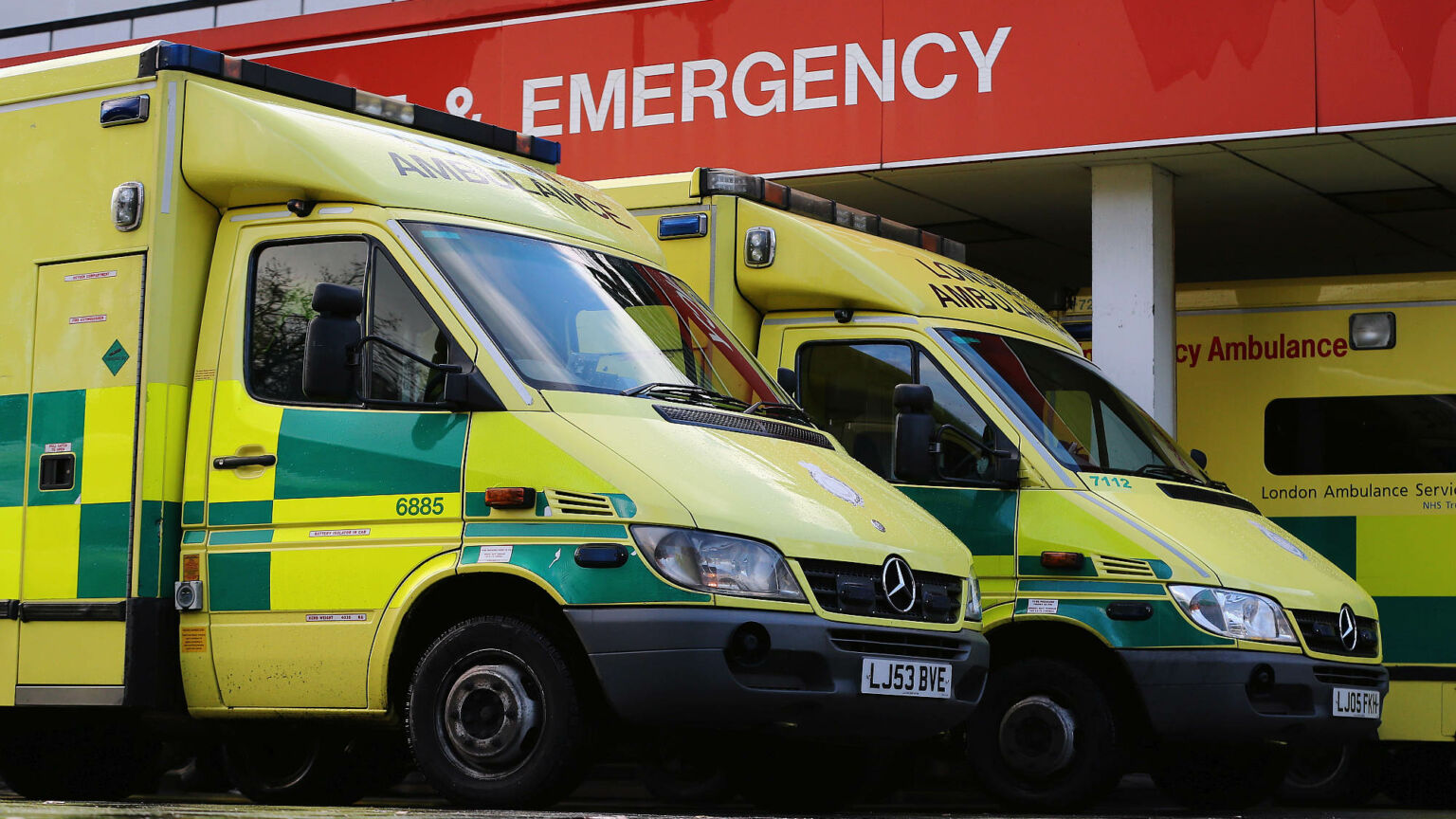 'Can you please tell them to hurry up, or I shall be dead', said Kenneth Shadbolt in his third call to 999 of the evening.
Kenneth waited more than five hours for an ambulance after a fall that meant he couldn't get off the floor. The initial call was a 'Category 2' emergency, meaning that paramedics should have arrived at his home within 18 minutes. Instead, the delay proved deadly, and at the age of 94, Kenneth died in hospital of a bleed on the brain.
The need for rapid emergency care is clear. For example, one of the treatments for a heart attack requires dissolving the blood clots formed in the arteries supplying the heart. A review of large trials shows that for every 1,000 patients, 65 additional people can be saved (or are still alive after one month) if clot-busting treatments are given in the first hour – the 'golden hour' – after symptom onset. But the effectiveness of the treatment drops off rapidly if there is any delay. Thirty fewer lives per 1,000 are saved from the treatment if it is given between one and three hours of symptom onset.
Yet in April this year, the average response time in England was more than 50 minutes for Category 2 calls – including for potentially serious conditions such as heart attacks or strokes that may require rapid assessment and treatment.
Moreover, Freedom of Information requests show that in 2021, in south-west England, more than 58,000 Category 1 calls – for life-threatening emergencies – were not responded to within the target time of seven minutes. This was double the previous year. In some emergencies, it is minutes that matter.
In July 2021, Professor Kailash Chand, a former leader of the British Medical Association, died from a cardiac arrest. In a cardiac arrest, a defibrillator is needed urgently to shock the heart back into a normal rhythm. If delivered within the first minute from collapse, survival is close to 90 per cent. However, for every minute of delay, the chances of survival decrease roughly by 10 per cent. After 10 minutes, the chances of survival fall to less than five per cent, and death is virtually inevitable.
The case of the Danish international footballer Christian Eriksen is perhaps the strongest and most visible endorsement of this principle. Eriksen suffered a cardiac arrest last year while playing in Euro 2020. He received immediate shocks in full view of the world and is now back playing for Brentford, although he is carrying a pacemaker.
Professor Chand's family reported that it took more than 30 minutes for the ambulance to get to him. As a Category 1 call, it should have been there in seven minutes. It was too late.
It's not just ambulances that are experiencing severe delays. NHS A&E departments are expected to deal with 95 per cent of patients within four hours – that is from the time of arrival to admission or discharge. But this target has been missed every month since July 2015. And waiting times have been getting worse. More than one in four A&E patients (28 per cent) waited for over four hours in April this year.
Rising attendances, emergency admissions, fewer hospital beds and pressures on other hospital services are all contributing to missed targets. Recruiting and retaining staff is also proving problematic. As of the end of March, one in 10 NHS emergency roles in London is vacant.
We live in a society where there is far more outrage over delays in airports than over the delays that matter. Emergency care isn't a supermarket checkout where a few more minutes is an inconvenient delay. In emergencies, time is everything.
If you need more convincing of the need for timely emergency care, let's look at the evidence for sepsis. Sepsis is a life-threatening condition where the immune system reacts to an invasive infection and, consequently, damages some of the body's internal organs. Treatment is time-dependent: each hour delay in delivering a 'sepsis bundle' (which includes antibiotics and fluids) increases the patient's risk of death by four per cent.
There are currently just over 30,000 paramedics employed in the UK – a woefully inadequate number to meet the current targets. The NHS front line plays a crucial role in saving lives. However, the strain of dealing with 10million 999 calls in 2021 – the highest ever and nearly a million more than the previous year – is taking its toll.
Particularly vulnerable to delays are the very elderly. At 94, Kenneth was at risk of pressure sores, dehydration and hypothermia if not attended to. Simply by being left to lie on the floor for over an hour increases your likelihood of developing serious injuries, of being admitted to hospital and of subsequently needing long-term care.
The current delays in emergency care are unacceptable and cannot be allowed to carry on. Covid was the tipping point for an already precarious and under-resourced area of our healthcare system. The consequences of not intervening within the 'golden hour' (or within minutes in some cases) are dire. For once, what needs to be done is clear-cut. Reducing the time it takes to deliver emergency treatments will save lives – not just a few but an awful lot of them.
Carl Heneghan is a professor of evidence-based medicine at the University of Oxford and director of the Centre for Evidence-Based Medicine.
Tom Jefferson is a senior associate tutor at the University of Oxford and a visiting professor at Newcastle University.
To enquire about republishing spiked's content, a right to reply or to request a correction, please contact the managing editor, Viv Regan.