Has the left learned the lessons of the Johnson era?
Labour still has a long way to go to reconnect with its lost heartlands.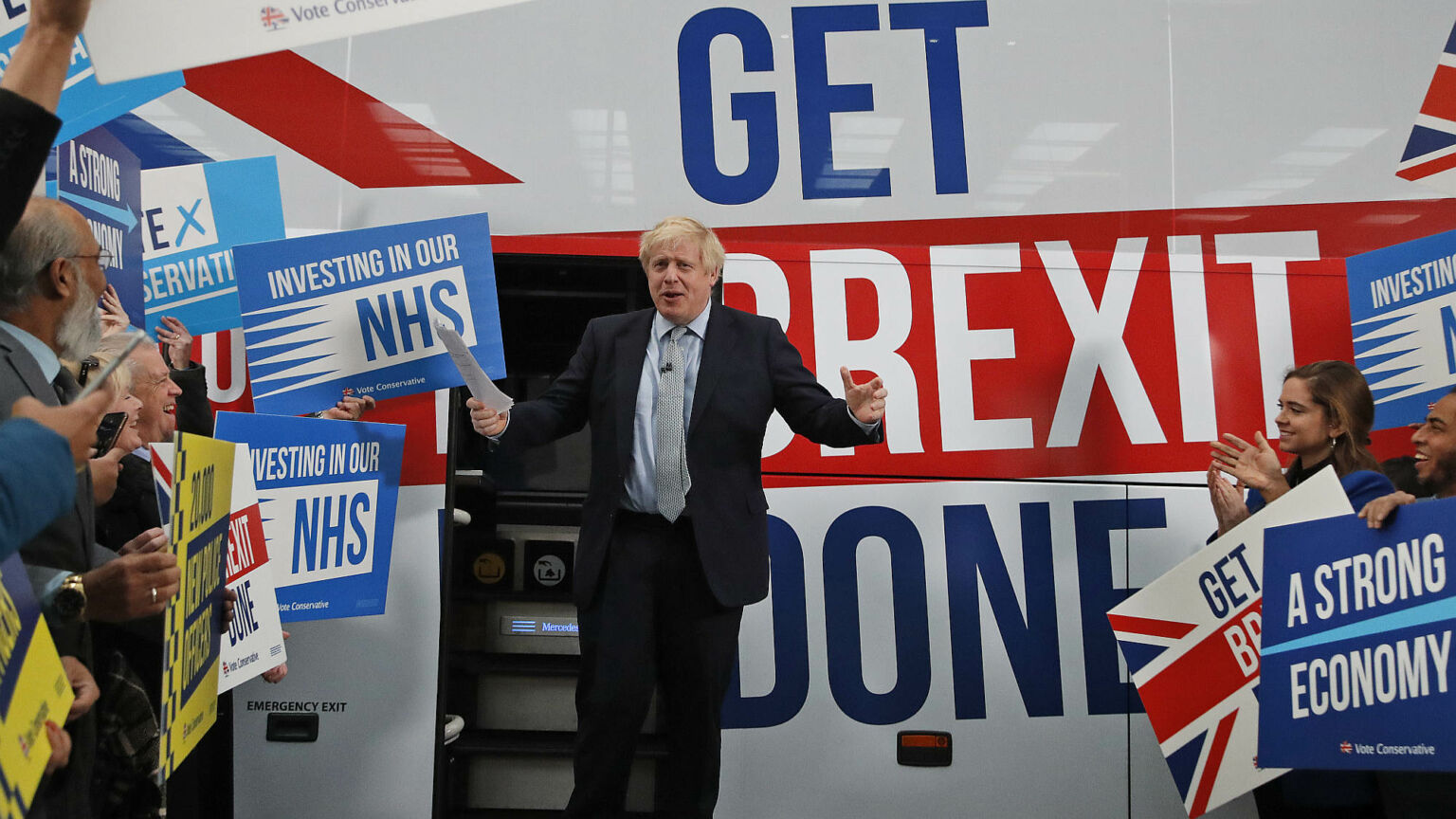 Tony Benn famously insisted that politics should be about 'issues, not personalities'. He was broadly right. While it would be idle to argue that, in the modern age, image is irrelevant, it is still ultimately ideas and policy that have the capacity to impact the lives of ordinary people.
Most voters don't like yah-boo personality politics or what they see as petty point-scoring. And they view politicians who constantly engage in these things as having little understanding of their lives or priorities. And afflicted as they are by a cost-of-living crisis, they will not be forgiving of those whose focus is on the politics of the playground rather than the things that really matter.
That is why, as the prime minister heads for the exit door, the Labour Party must not succumb to the temptation of obsessive 'Boris bashing'. This might cheer a layer of activists and anti-Johnson partisans, but most voters – even those who have little time for Johnson himself – would be put off by it.
Instead, Labour must remember that Johnson, for all his many personal and political failings, managed in 2019 to win the votes of millions of Labour's once-loyal voters in the Red Wall, who were attracted by both his determination to get Brexit done and his promises, however hollow, to 'level up' their communities.
As we saw in the local elections earlier this year, a Brexit legacy still lingers in these places. And thanks to that legacy, some may now come to believe that Johnson is the victim of some kind of putsch engineered by a Remain-backing establishment that had never reconciled itself to his ascendancy.
Rather than feed this suspicion by making Johnson the scapegoat for everything that is rotten about modern politics, Labour would do well to understand why he was able to make such inroads into its core working-class vote in the first place. It happened because these voters were furious at their own party's unpardonable attempts to overturn the result of the EU referendum. It happened because they felt alienated by Labour's sneering contempt for their values and by its transformation into a party that placed the demands and priorities of social activists, student radicals and middle-class liberals over their own. It happened because they felt Labour cared more for the views of Greta Thunberg than it did those of Gillian Duffy. It happened because they saw a party that was once proud to represent provincial and blue-collar Britain become a vehicle almost exclusively for the advancement of the professional and managerial classes residing in our fashionable cities and university towns. And it happened because they saw that Labour elevated identity over class, and technocracy over democracy.
These are the very voters Labour must move heaven and earth to win back. Without them, there isn't a snowball in hell's chance of the party winning power again. And, while some progress has been made, there is no hard evidence that the party is anywhere near to sealing the deal with this cohort of electors.
So Labour can crow all it likes about the current tribulations bedevilling the Tories, but it won't change the fundamentals. The party cannot rely on the Tories' unpopularity to propel it into government. It needs to show enough voters – and particularly those voters whose trust it forfeited – that it represents a viable alternative.
To do that, Labour must undergo some kind of reverse transformation. It needs to rediscover its working-class roots. It must learn again the importance of place, community and belonging in the lives of the working class.
That isn't to say Labour must suddenly eschew support from the well-heeled progressives whom it has done so much to court over recent years. On the contrary, Labour was, at its most successful, always a coalition between the working class and middle class, between Hartlepool and Hampstead. But the former part of that coalition found itself increasingly elbowed out as the latter came to dominate. The pendulum must now swing decisively the other way.
Labour must root itself in the language and priorities of its old heartlands. Its pitch to the working class cannot begin and end at economic justice, crucial though that is. Unless the party can marry a programme for a fairer economy with the cultural politics of belonging, it will consign itself to the status of a middle-class pressure group. Its leaders and activists need to reconcile themselves to the fact that most voters in these places are more concerned about law and order, immigration and national security than they are about trans rights, climate change and Palestine. That will be painful for the activists to take on board, but they don't have much choice.
And they must understand that this week's events ultimately present a real danger for the party. If Labour's loathing for Boris Johnson, and obvious joy at his defenestration, leads it to forget why he made it to Downing Street with such a thumping majority in the first place, it will do nothing to advance its mission to reconnect with its one-time core vote.
While Brexit wasn't the only reason there has been a major realignment in British politics, it was certainly a major one. And Johnson was a big part of making that happen. He may be on his way out, but if Labour turns a blind eye to what made him popular, its rehabilitation will remain on hold for a long time yet.
To enquire about republishing spiked's content, a right to reply or to request a correction, please contact the managing editor, Viv Regan.