The West is worth saving
Konstantin Kisin's An Immigrant's Love Letter to the West reminds us why.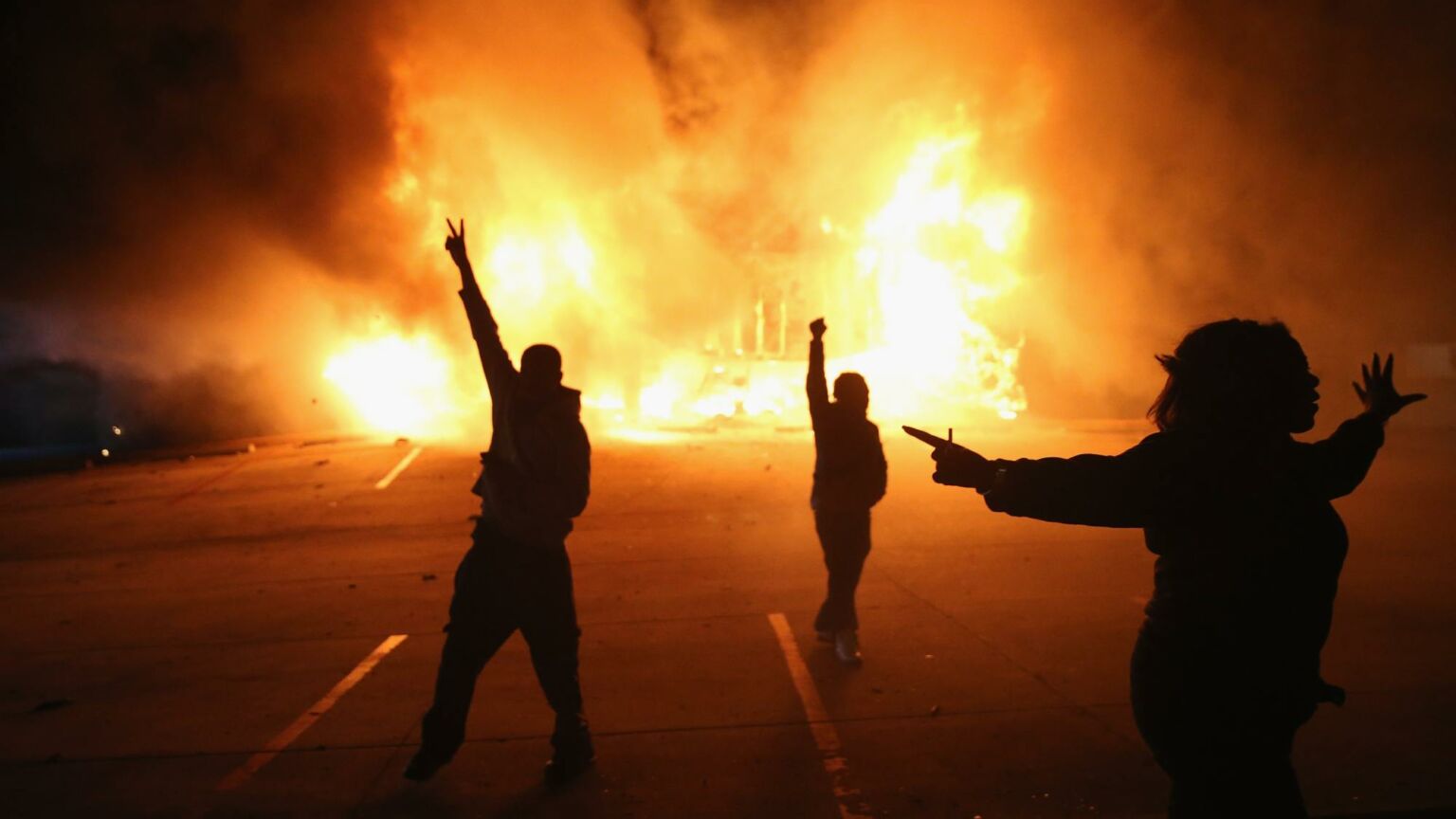 I have been reading An Immigrant's Love Letter to the West this week – the new book from Triggernometry podcast host and fellow comedian Konstantin Kisin.
Konstantin is a mate, so a straightforward review from me would not be appropriate, or entirely trustworthy. Not that this seems to bother many more upmarket publications. But his big theme – specifically, the ease with which we who were born here take what we have for granted – certainly resonated with me while watching this week's news, at home and from abroad.
The weekend brought dangerously exhilarating images of protesters overwhelming the presidential palace in Sri Lanka – images reminiscent of those from less stable regimes, such as that in Washington, DC.
As the Sri Lankan government fell, the prospect of such insurrection spreading out across the planet as the economic crisis escalates was registered on some parts of Twitter with what looked like slavering anticipation.
The fragility of a functioning democracy is a fun toy to play with, whether in a disaster movie or on a microblogging platform. But beneath the sizzle of the snark, there is often a familiar weariness, half in love with easeful death, and a deeper, more bitter desire to bring it all crashing down. To trigger the avalanche, to discharge Chekhov's nuclear option, to set in train the catastrophe needed to make the useful idiots finally wake up, just in time to realise that there are worse things than 'late-stage capitalism' after all.
The right likes to play with Oswald Spengler's gloomy prophecy and almost yearns to see the West's decline complete – just for the grim satisfaction, as the gates swing open and the hordes pour in, of witnessing the Reign of Terror that the Americans, unlike the French, missed out on the first time around. 'I told you so' is so much more satisfying than 'Trust me, you don't want this'.
The left has its own prophet of decline in Antonio Gramsci, who warned excitedly in the 1930s that 'The old world is dying, and the new world struggles to be born; now is the time of monsters'. This idea – and the sanctioned bloodletting rippling through it – has its seductions, too.
Thus, regardless of their political persuasion, many people seem to sense, in this febrile moment, a trembling, an instability and a half-chance not just to see the world burn, but also to release the phoenix that will surely rise from the ashes.
This is where Kisin's Love Letter comes in. As well as addressing the familiar talking points from his successful podcast – the intolerance of the woke and the value and vulnerability of free speech – Kisin reminds us, as the likes of Sir Roger Scruton and GK Chesterton have before him, how quickly it can all be lost, how long it takes to build again. It might be showing its age, it might be a fixer-upper, but the West is still better preserved and patched up for a while yet, rather than demolished to create a brownfield site for redevelopment.
His perspective – that of someone born into poverty and oppression in Soviet Russia, his grandmother born in a gulag, his great-grandfather literally a slave – is what lends the message authority. Kisin describes the background hum of anxiety of living under a real police state, rather than one that just gets a bit heavy-handed if you cheek a rozzer after a couple of pints. This also makes him alert to the warning signs that do deserve our attention – from proposed legislation like the Online Safety Bill to the police wanting to speak to you about a 'non-crime hate incident'. His is the kind of 'lived experience' that really counts for something.
Kisin's cool, steady but urgent message, that we should value and protect what we have, could not be more timely amid today's shrill screams about the various 'isms' and 'phobias' of which our country is irredeemably guilty.
Meanwhile, earlier this week, many on the British left were attempting to make capital over the supposed implausibility of the Conservatives electing a 'leader of colour', and the sad delusion of the brown and black MPs who still think they have a chance. But I think the Tory leadership race has offered subtle but persuasive evidence that the British alternative to bloody revolutions continues to work its quiet magic.
Putting aside the fact that Labour has yet to elect a leader of large gametes, let alone of non-white ethnic background, there is a familiar failure across the board to appreciate just how incredibly far we've come. Which is in itself a good sign.
Perhaps the old dears and brigadiers of the Tory Party membership who call these things are still a little too far to the right to elect a Braverman or a Badenoch. Politics, like science, advances one funeral at a time.
But Rishi Sunak proved in the early days of the pandemic that most British people are a cheap date. They are, in fact, yours for the price of a slap-up meal. There is an old joke, from the days when one was allowed to joke about such things, that the difference between straight and gay is about three pints. Flash a bit of cash and the British resistance to an Indian prime minister would be even easier to overcome than that, I suspect.
It was the resignations of Sunak and Sajid Javid that began the landslide that buried Boris. There was nothing bizarre or even noteworthy in that statement, to our eyes. But can you imagine how such a headline would have looked just 30 years ago? Let alone to the generation who privately, or not so privately, had in 1968 agreed with Enoch Powell? Had that headline somehow slipped back in time through some wormhole, many would probably have inferred that a war had been lost, a foreign power installed, or perhaps that George Harrison had proved the most influential Beatle after all.
How could they have guessed that such an extraordinary equalisation of opportunity and realisation of ability had been achieved, peacefully and by a process of incremental changes in attitude, that men and women of any colour could now simply rise to become senior members of a Tory government, by hard work and talent alone?
No doubt there is some way to go. There always will be, I'm sure. But never mind the shadow cabinet, or the cabinets of Tony Blair and John Major – the one from which the next prime minister will likely emerge makes the bridge of the Starship Enterprise look pale, stale and male.
These are the kind of velvet revolutions we have been doing rather well in this country since at least Edmund Burke's day. Indeed, he was himself acknowledging a venerable tradition. And like Kisin, he was an outsider, even if Dublin is not quite as exotic as Soviet Russia. I for one rather prefer these gentle inclines to the theme-park variety, less exciting online content though they surely make.
And if that isn't quite a love letter to the West, well, we've been in a stable relationship for over 50 years now and, you know, things do cool slightly. But we're in it for the long haul, the West and I. Which is perhaps why I won't deny that it's always nice when you see that your other half is still capable of attracting the eye of a nice young man like Konstantin Kisin, too.
Simon Evans is a spiked columnist and stand-up comedian. He is currently on tour with his show, Work of the Devil. You can buy tickets here.
An Immigrant's Love Letter to the West, by Konstantin Kisin, is published by Constable. (Order it here).
To enquire about republishing spiked's content, a right to reply or to request a correction, please contact the managing editor, Viv Regan.