The fall of Mario Draghi
The pro-EU technocrat has left Italy in turmoil.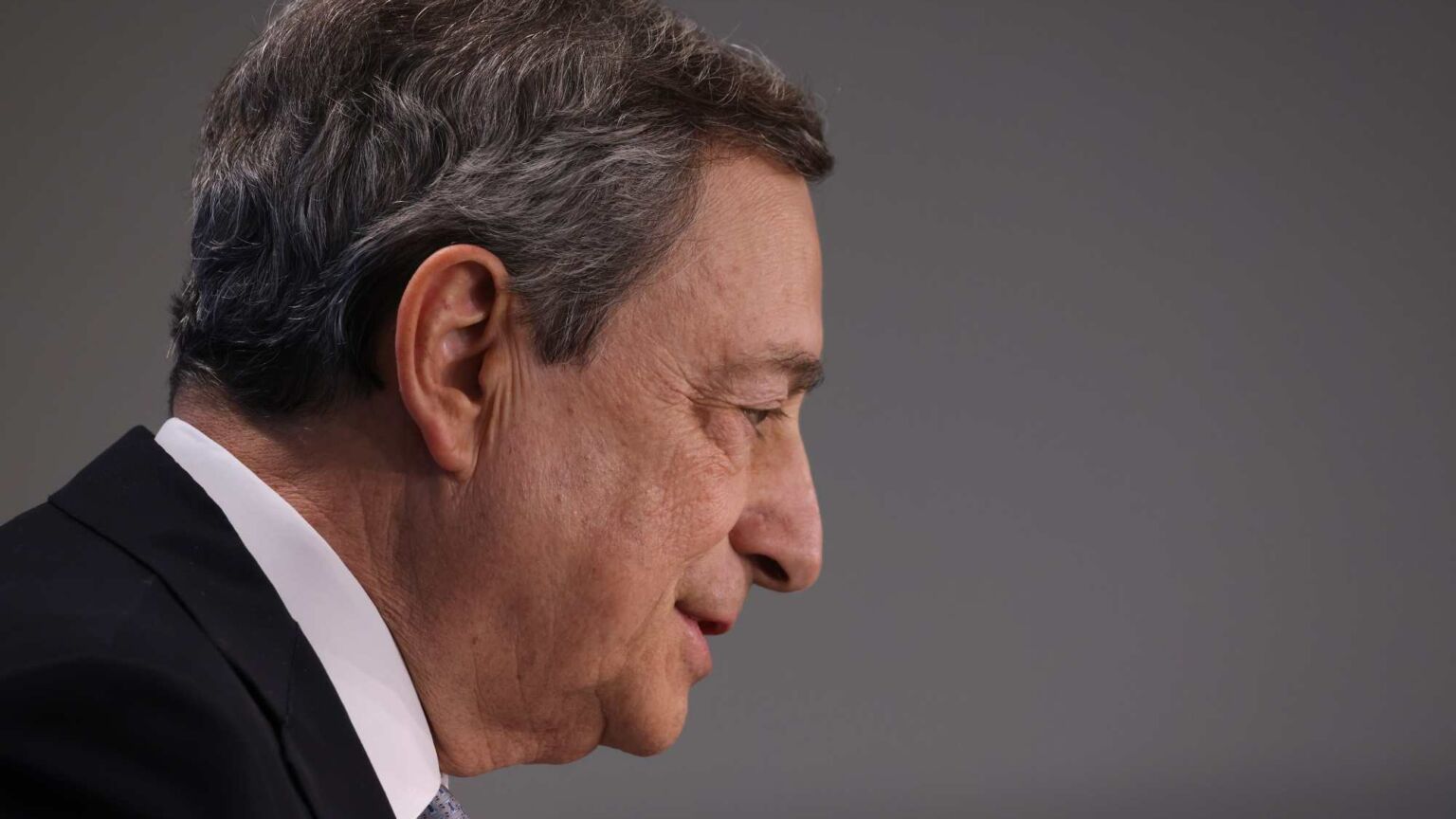 Mario Draghi, Italy's king without a crown, has resigned. The Italian prime minister has thrown in the towel after the Five Star Movement, a part of Italy's coalition government, refused to back a proposed €23 billion aid package for families and businesses struggling with the cost-of-living crisis.
Draghi, a former governor of the European Central Bank and the Bank of Italy, became prime minister in February 2021, after the collapse of the previous government earlier that year. Back then, Draghi was hailed as the only politician who could save Italy and lead the post-pandemic economic recovery.
A year on, things look very different. Under Draghi, Italy's economy, seriously damaged by the knock-on effects of the war in Ukraine, is recording its highest inflation rate since 1986. And energy bills are going through the roof. Little wonder that public support for Draghi has fallen from 61 per cent in March to 52 per cent today, according to a recent Tecné poll.
As it stands, Draghi is still in post. Italian president Sergio Mattarella has so far refused to accept his resignation. However, his departure still looks likely, given the fracturing of the governing coalition.
Draghi may well be Italy's most renowned technocrat, held in high esteem among European and American elites, but he has made the same mistakes as Italy's last two technocratic prime ministers – Carlo Ciampi in 1993-94 and Mario Monti in 2011-13. He has consistently underestimated and undervalued the sphere of politics. He has failed to command a consensus among the different parties that make up the current coalition government. And that has now come back to bite him.
This shouldn't be a surprise. Draghi, as the ultimate technocrat, has little interest in politics or political debates. He sees them as a hindrance to governing. And so he has pursued his vision of an Italy tied to the EU without anything approaching a popular mandate. Italy's political parties have taken notice and are now taking their revenge. As a result, Italy's political system is on the verge of collapse again. But the problems go deeper than Draghi.
At the 2018 election, Italians gave a huge majority to the Five Star Movement and the League. Both were populist, anti-EU movements. Yet just three years later, both Five Star and the League backed Draghi, the pro-EU technocrat, to become prime minister. Unsurprisingly, voters are now deserting the League and the Five Star Movement en masse – because neither has kept its promise to challenge Italy's establishment. Quite the opposite. The populists went native and ended up propping up the most pro-EU executive in living memory.
The possibility of an early election is growing daily. Italy's politics is in turmoil once again. The big question now is whether Draghi's resignation will stand. There may yet be another twist to the tale still to come.
Daniele Meloni is a journalist and speech writer who worked for the president of Lombardy.
To enquire about republishing spiked's content, a right to reply or to request a correction, please contact the managing editor, Viv Regan.