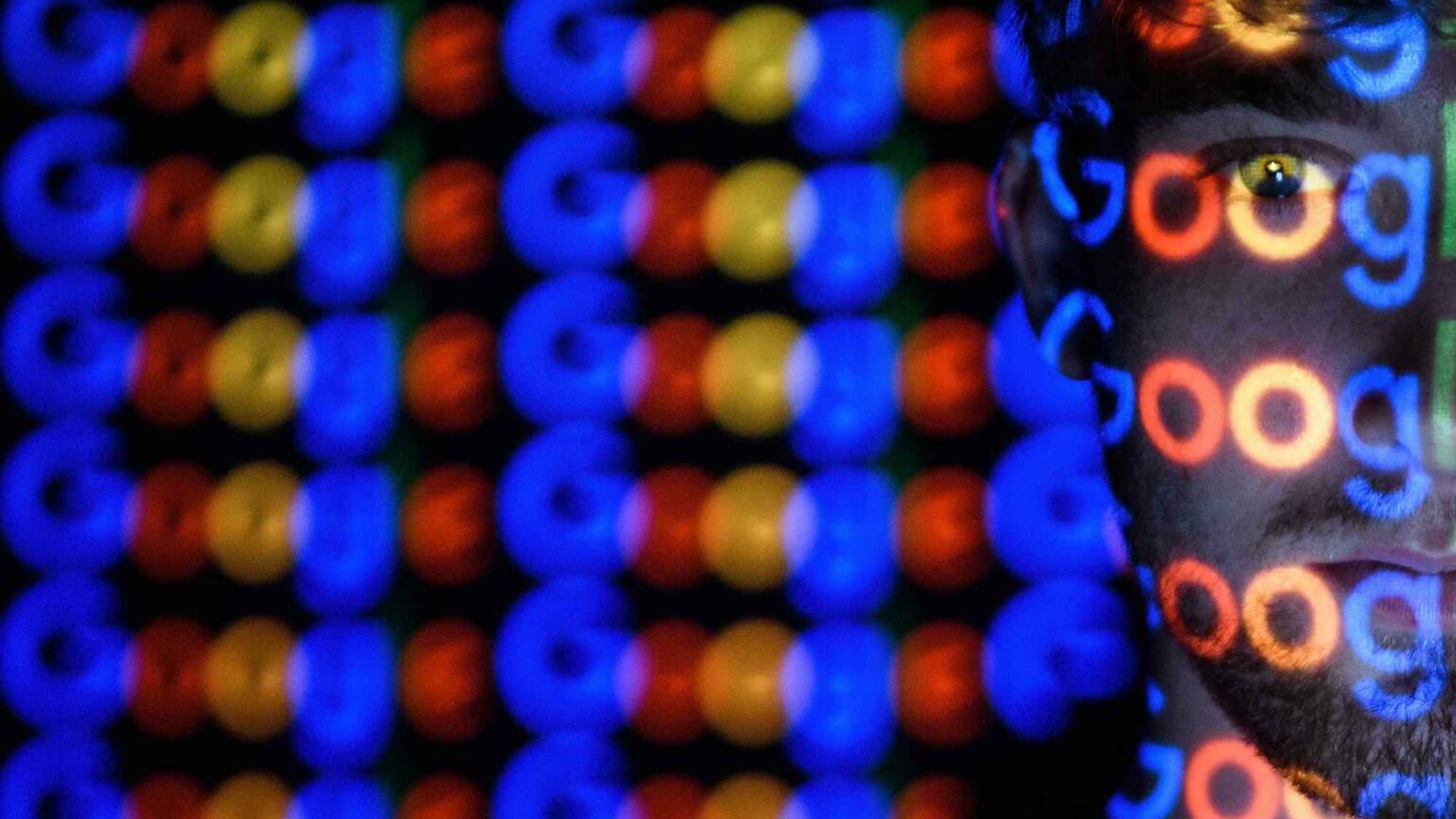 Google: whatever happened to 'Don't be evil'?
The Big Tech giants are behaving like neo-feudal overlords.
When Google went public in 2004, it epitomised technological and entrepreneurial genius. Two engineers had developed a remarkably powerful, easy-to-use search engine, opening the doors to vast amounts of knowledge.
The founders proclaimed their motto as 'Don't be evil', which was typical of Silicon Valley's decades-old techno-optimism. Stewart Brand, writing in Rolling Stone in 1972, claimed that once access to information became universal, it would turn us all into 'computer bums, all more empowered as individuals and as cooperators'. It would be a new era, Brand continued, of enhanced 'spontaneous creation and of human interaction'. The 'early digital idealists', noted computer scientist and writer Jaron Lanier in 2014, envisioned a 'sharing' web that functioned 'free from the constraints of the commercial order'.
This idyll is no more. Google and the other Big Tech firms are no longer grassroots creators. They're now oligarchs and monopolists, exerting undue influence on the market and on politics.
The motto 'Don't be evil' was removed in 2018 from Google's corporate code of conduct. In the words of Ross LaJeunesse, a former head of international relations at Google, this reflected the transformation of Google into a company consumed by the need to 'chase bigger profits and an even higher stock price'.
Google has morphed into a quasi-monopoly that now controls over 90 per cent of the US, European and UK search-engine market. Gmail, meanwhile, has 1.5 billion monthly users, or about 75 per cent of the market for web-based email. Like many of its oligarchic counterparts, Google now controls a huge revenue base. As writer and academic Michael Lind puts it, Google now functions as a 'toll booth' company, acting like a digital feudal lord that charges fees to cyber-travellers. Shielded from competition, it benefits increasingly not from innovation but from finding new ways to leverage its dominant market position.
Google's search engine, once noted for its impartiality and open sourcing, has become increasingly politicised. It is using its market power to stifle competitors – as shown by investigations in Europe, the UK and in the US. Indeed, the EU fined Google billions of dollars in 2021 for giving preferential treatment on its search engine to its own shopping service. One of Google's few competitors, the much smaller DuckDuckGo, accused it earlier this year of manipulating browser extensions to drive customers from rival products. And this month, the UK state regulator, the Competition and Markets Authority, initiated its own probe into both Apple and Google.
Silicon Valley feudalism
The new lords of cyberspace may not wear top hats or chainmail, but they rule with the same ferocity as their medieval forebears or the rapacious capitalists of the Gilded Age. Former Apple employee and Wired magazine writer Antonio García Martínez has described the tech oligarchs' operations as 'feudalism with better marketing'.
Back when I started reporting on Silicon Valley in the mid-1970s, many start-up companies were run by people who had revolutionary ideas about how to make society better. At the Occupy Wall Street protests in 2011, anti-capitalist demonstrators even held a minute's silence when they heard that Steve Jobs had died. They hailed him as a liberator and maverick.
Indeed, in the past, foundational companies like Hewlett-Packard and Intel created a good life not only for their employees, but also for a large number of smaller firms and contractors. Researchers Manuel Pastor and Chris Brenner claim the 1980s were 'good times for growth and equity in Silicon Valley'.
But this view of Silicon Valley culture as open and equitable no longer corresponds with reality. In 2017, Bloomberg described the tech-rich Bay Area as 'a region of segregated innovation'. Some 76,000 millionaires may call Santa Clara and San Mateo counties home, but nearly 30 per cent of Silicon Valley's residents rely on public or private assistance to meet their basic needs. Minorities predominate in low-paid jobs. There is ever-greater segregation of minority and low-income families. Some workers are forced to live in mobile-home parks or even sleep in their cars. The valley is also the site of some of America's largest homeless encampments.
Mike Malone, who has chronicled Silicon Valley over the past quarter of a century, argues that it has lost much of its egalitarian ethos. He suggests that the new masters of tech have changed from being 'blue-collar kids to the children of privilege'. They have also moved away from the production ethos that made the valley so inspiring and egalitarian. If there is a potential competitor, Malone says, the masters of tech simply buy it.
The politics of Big Tech
Historically, Silicon Valley tended to be politically disengaged and divided largely between pro-business Democrats and moderate Republicans. But in the 2010s, the nerds – particularly at Google – developed what the Intercept described as a 'remarkably close' relationship with Barack Obama's 'Android administration'. Then Google CEO Eric Schmidt emerged as a true power player within the Obama administration. And when Obama stepped down, the president's numerous high-level functionaries found comfy positions at Google and other tech firms.
Since the Obama era, both Schmidt, now retired as CEO, and Google continue to play important roles in the Democratic Party. Schmidt reportedly helped fund President Biden's Office of Science and Technology Policy. And Google and Schmidt are far from alone in their involvement with the Democrats. In the 2020 election, 98 per cent of internet-firm campaign contributions went Biden's way, with Mark Zuckerberg personally donating $350million to the Biden-supporting Centre for Tech and Civic Life.
Removing the toxic Trump, and adopting politically correct stances on everything from Black Lives Matter to gender identity and climate change, has seemingly won the major tech firms some left-wing street cred. One progressive writer, David Callahan, has been moved to describe Big Tech as a kind of 'benign plutocracy', in contrast to earlier capitalists who built their fortunes on resource extraction, manufacturing and material consumption.
With Biden in the White House, Google's political future seems secure. It maintains close ties with California progressives, like current California governor Gavin Newsom and US vice-president and former California senator Kamala Harris. Harris has been one of the staunchest opponents of regulating firms like Google. The ascension of either her or Newsom to the presidency would provide a lovely feast for the tech oligarchy.
But public scepticism towards the oligarchs has grown considerably in recent years. In a Gallup poll in 2021, the proportion of Americans holding negative views of the Big Tech firms had risen from 33 to 45 per cent over the previous 18 months. Support for greater regulation of Big Tech had also risen during that time, from 48 to 57 per cent.
Increasingly, the public sees not intrepid entrepreneurs but modern versions of the Gilded Age mogul, successfully playing the political system to avoid regulation, antitrust action and taxes. During the pandemic, Big Tech firms were able to rake in enormous profits, at a time when Main Street businesses were ordered to shut down.
Besides, the lavish yachts, numerous estates and private planes owned by the likes of Jeff Bezos, Eric Schmidt and Google founders Sergei Brin and Larry Page hardly fit with either their maverick self-images or their supposed passion for fighting climate change.
No longer able to count on genuine public admiration, the tech firms – now the largest political donors among all industries – have also stepped up their lobbying efforts on the right. These efforts now dwarf those of the traditional big players, like oil, tobacco or manufacturing.
The Big Tech firms have certainly won over some conservative thinktanks, who now defend Google and their ilk as the rightful winners of fierce market competition and reject any effort to curb their power. But generally support for Google and its fellow digital lords has faded among conservatives. The tech firms' often obvious hostility to conservatives – Gmail is even alleged to flag Republican fundraising appeals as spam – has unsurprisingly made them many enemies in the GOP, a party which once worshipped the capitalist elite.
A potentially bigger challenge may come from Democratic senators, like Minnesota's Amy Klobuchar and Connecticut's Richard Blumenthal, who are uniting with the GOP populists to try to break up Google's ad business. Similarly, the Democrats' ultra-loud and increasingly consequential left has protested against the brutal anti-union efforts of Apple and Amazon. Google will likely be in its sights, too. In 2018, Google secretly began 'Project Vivian', which according to court-obtained documents is described as an effort to 'convince [employees] that unions suck'. And in 2019, Google hired IRI Consultants, a notorious union-busting firm, to tackle unionisation efforts among staff.
Many progressives are also now seeing beyond the tech firms' endless virtue-signalling on issues like gender equality. Indeed, Google parent company Alphabet has recently been ordered to pay out $118million to 15,500 female employees across more than 200 job titles after a gender-discrimination lawsuit settlement. According to an analysis of pay at Google filed by the plaintiffs, Google's female employees were paid roughly $16,790 less each year compared with men working in similar roles.
Google has the same double standards on race, too. It holds seminars against 'white supremacy', which claim 'Americans are raised to be racists'. At the same time, it is being sued by black employees – who account for roughly four per cent of its workforce – for what they call Google's 'systemic bias'.
Controlling the means of communication
The tech oligarch's greatest weapon against dissent lies in its ability to control the flow of information. Today's tech firms seek to monitor thought just as much as the Catholic Church did in the Middle Ages. They have engaged in widespread de-platforming of largely conservative voices. And Google, through its algorithms, now removes or downgrades publications or individuals as it sees fit. It has become, as US News put it in 2016, 'the world's biggest censor'. To make matters worse, Google Chrome is widely cited for tracking its own users with 'ubiquitous surveillance' technology.
Big Tech's control over online content and discourse is now so overwhelming it is impossible to ignore. As the Guardian once put it: 'If ExxonMobil attempted to insert itself into every element of our lives like this, there might be a concerted grassroots movement to curb its influence.'
Google seems determined to extend its dominion over information. This year, it unveiled a plan to use its algorithms to encourage users to use more properly 'inclusive' language. The growing confluence of Google and the other dominant platforms with the executive state is even more worrying. This became especially clear during the pandemic, when online platforms engaged in the censorship of those voices, no matter how well-credentialed, who dared to question the official policy on Covid. Tech firms have been engaged in attempts this year to create a 'disinformation board' that would work to limit dissent from federally supported orthodoxy.
But this is just the beginning. Last year, Google announced a 'crackdown' on climate-change sceptics – including well-known scientists. The policy was eagerly embraced by Environmental Protection Agency director Gina McCarthy.
Today, Google epitomises a transnational version of pre-war Japan's zaibatsu or Germany's cartels – that is, huge conglomerates controlling much of the economy and deeply influencing political affairs.
The world, and America in particular, has benefited hugely from Silicon Valley's remarkable creativity. But the oligarchic form these companies now take represents a barrier to technological progress, stifling innovation and competition. Tech firms should be empowered and encouraged to play a pivotal role in areas that can help in the analogue universe. They could help develop medical equipment, improve transportation and manufacturing, and address issues around the climate, energy costs and, in the long-term, space travel.
But right now, that's not happening. Google, in particular, is increasingly becoming a force not for good, but for, well, evil.
Joel Kotkin is a spiked columnist, the presidential fellow in urban futures at Chapman University and executive director of the Urban Reform Institute. His latest book, The Coming of Neo-Feudalism, is out now. Follow him on Twitter: @joelkotkin
To enquire about republishing spiked's content, a right to reply or to request a correction, please contact the managing editor, Viv Regan.