There is nothing civilised about assisted dying
The tragic case of Graham Mansfield does not justify a change in the law.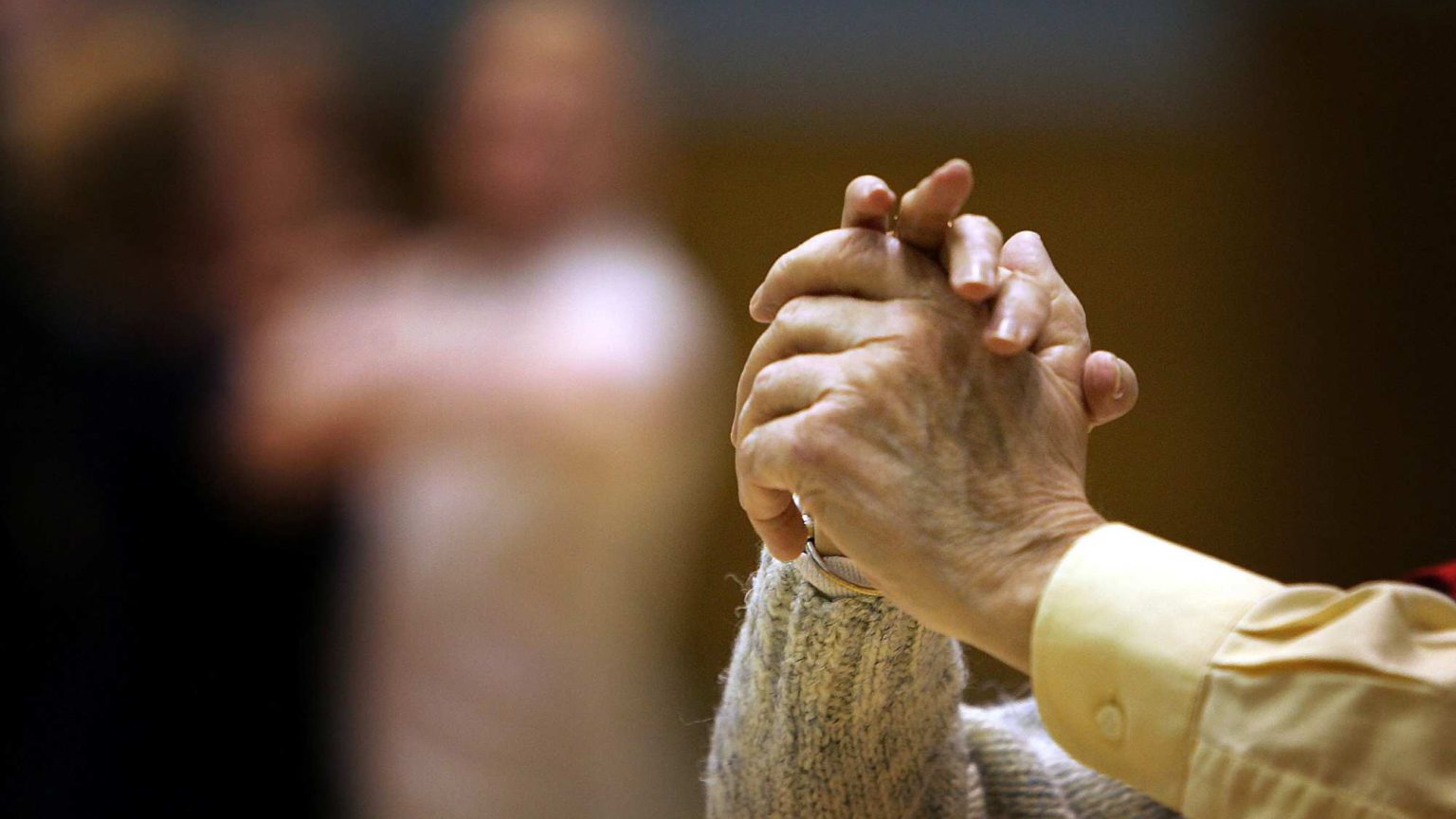 In March 2021, Graham Mansfield, a retired baggage handler, had agreed a mutual suicide pact with his 71-year-old wife, Dyanne, who had terminal cancer. He proceeded to slit his wife's throat in their back garden, and then made a serious attempt to take his own life. When he woke up 12 hours later, he called the police in desperation. He pleaded with paramedics to let him die and admitted in his first 999 call that he had killed Dyanne.
Last week, 73-year-old Mansfield was cleared of murder, but found guilty of manslaughter, by a jury at Manchester Crown Court. The pair had been married for 40 years, and Mansfield told the court that he could not bear the thought of life without his wife. Though manslaughter can be punished with a maximum of life in prison, Mr Justice Goose imposed a two-year suspended sentence on Mansfield, ruling that the killing was 'an act of love, of compassion, to end her suffering'.
Mansfield, his legal team and pro-assisted-suicide organisations, like Dignity in Dying and Humanists UK, are now using the case to argue that we in the UK need to legalise assisted dying.
Mansfield has argued that he should never have been forced to take such a 'desperate' measure and so he wants to see the introduction of an assisted-dying law. His solicitor, Rachel Fletcher, has declared that 'this is a shocking state of affairs in what is supposed to be a civilised country and the sooner the law changes, the better'. Sarah Wootton, chief executive of Dignity in Dying, has claimed that 'If Dyanne Mansfield had lived in Melbourne, Auckland or San Francisco [where assisted dying is legal] she wouldn't have been forced to suffer'. And Humanists UK has tweeted that '"Suicide pacts" are increasingly common in the absence of legal assisted dying. We campaign to end the ban on assisted dying so terminally ill / incurably suffering people can die with dignity, in a time and a place of their own choosing.'
But the case of Graham Mansfield, as disquieting as it is, is not a reason to change the law on assisted suicide.
For a start, suicide pacts are not 'increasingly common', as is claimed by Humanists UK. In fact, they are vanishingly rare. On average, there are about 30 suicide pacts per year, which account for about about 0.6 per cent of all suicides. Nor is there any evidence that they are increasing. In all cases, suicide rates have been falling in recent years.
Moreover, Graham Mansfield actually benefited from the existing law, which asks prosecutors to decide whether a prosecution is really in the public interest, and to take into account, for example, whether a suspect was motivated by compassion. Indeed, it is thanks to the law as it stands that no one is languishing in jail because of their part in a genuine assisted-dying case. The prosecution statistics speak for themselves. Between April 2009 and March 2022, 174 assisted-suicide cases were referred to the Crown Prosecution Service (CPS) by the police in England and Wales. In all but 26 cases, either the police withdrew or the CPS decided not to proceed. Of these 26, just four had been successfully prosecuted by March 2022.
Besides, assisted-dying legislation would not have helped the Mansfields, who had agreed to a suicide pact. No proposed law would have permitted Graham, a healthy partner of a terminally ill person, to have an assisted suicide or to be dispatched by a doctor.
But perhaps the most disturbing aspect of the case is the implication from assisted-suicide proponents that cutting the throat of a terminally ill person should be treated differently to cutting the throat of a person in good health. In law – for good reason – all are protected against wrongful killing, regardless of the state of their health.
Campaigners will claim that Mansfield's act was justified because it was born of compassion for his suffering wife. This is understandable, but it also shows that the line quickly blurs between an assisted suicide and a mercy killing. Ultimately, legalising assisted dying treats the lives of the terminally ill as less valuable than other lives.
It was right that Mansfield was let off with a suspended sentence. His were very specific and tragic circumstances. But it was also right that he was prosecuted. We can and should continue to try cases that involve one person slitting another's throat, even if they are deemed to be 'acts of love and compassion'.
Kevin Yuill teaches American studies at the University of Sunderland
To enquire about republishing spiked's content, a right to reply or to request a correction, please contact the managing editor, Viv Regan.