Britain's water shortages have nothing to do with climate change
Scaremongering about droughts lets the government and the water firms off the hook.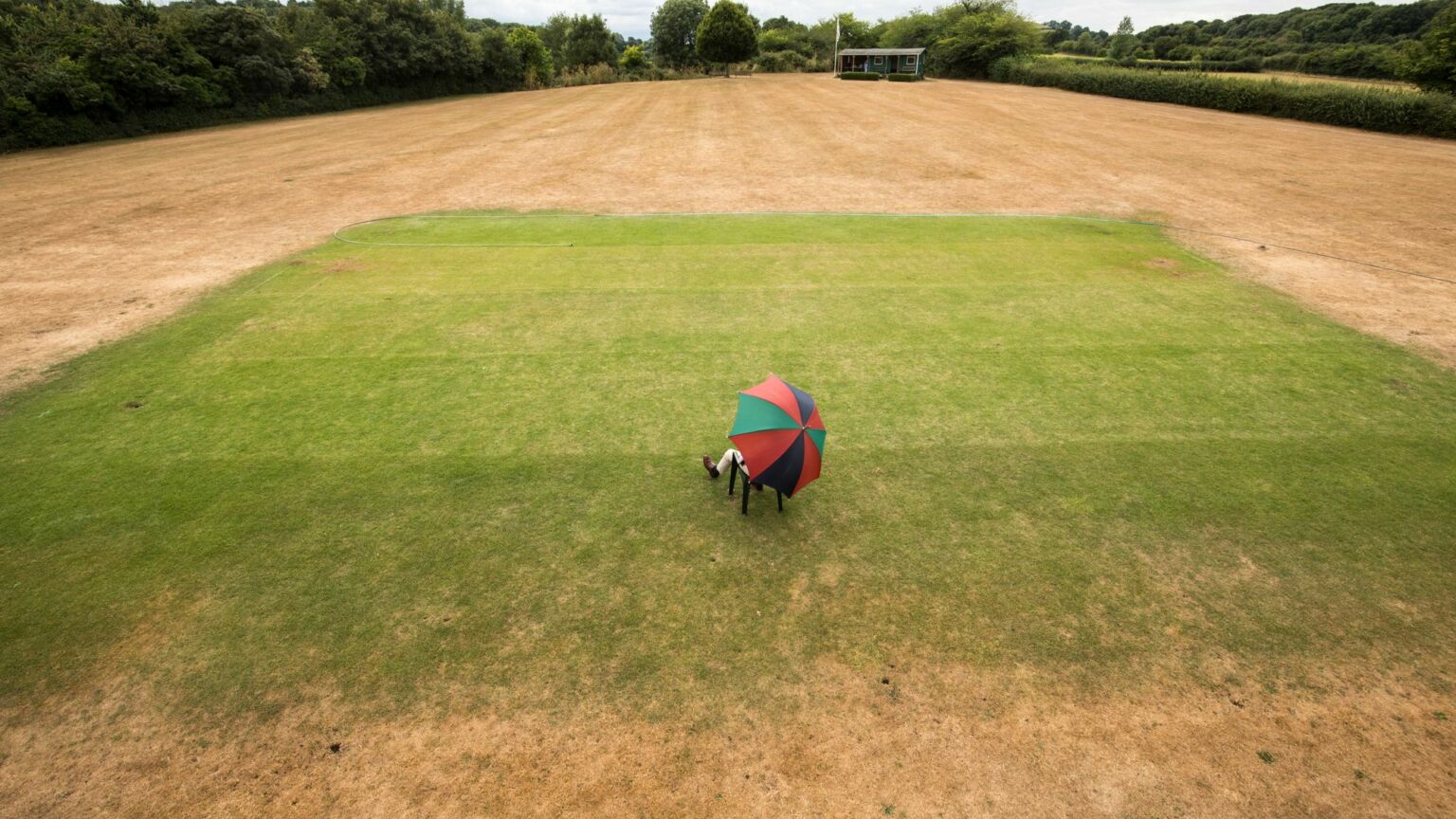 After the lowest rainfall in July since 1911, the UK is facing an unusually dry summer. Unsurprisingly, the usual suspects in the media, aided by the Met Office and the Environment Agency, have talked up this weather event as a 'drought' of truly Biblical proportions. In Britain, the drought has now replaced July's heatwave as the focus of climate scaremongering.
'We can all do our bit by reducing unnecessary water consumption', announced the Environment Agency at the end of last month, as it convened the National Drought Group, bringing together the government, water companies, farmers and environmental groups to discuss the problem. Since then, a slew of water companies have warned of hosepipe bans and other restrictions to come.
Predictably, the blame for water shortages is being heaped on the alleged profligacy of ordinary households and their unnecessary use of garden sprinklers. And the government and the big water companies are more than happy to pass the buck.
First to announce a ban was Southern Water, whose roughly one million household customers will not be allowed to attach hosepipes to their taps this summer. Thames Water has warned its 15million customers in London, Oxford and the south-east that it may also have to crack down on hosepipes, while South East Water, Yorkshire Water and SES Water have all threatened restrictions if the weather stays dry.
These bans are serious business. Flouting Southern Water's restrictions can result in fines of up to £1,000. This could be for anything from watering your garden with a hosepipe to using a hosepipe to clean your car, your patio or your house.
Thames Water, for now, is mainly opting to give water-saving advice. 'Every drop counts', says its website. It informs customers about the best ways to wash up, clean their teeth and shower, as well as advising them to load their washing machines and dishwashers to the gills.
But last month Thames Water also announced plans to criminalise households who engage in 'sewer abuse'. People who pour or flush wet-wipes, fat, oil and grease down their drains could find themselves facing a search warrant and a two-year term in prison.
Water companies have essentially arrogated themselves the right to be police, judge and jury – to impose 'fines' on errant customers, as if they were the state.
As well as blaming the consumer, the water companies are quick to blame climate change. Water shortages are likely, they say, thanks to the current 'drought'.
But we don't really face a drought at all in Britain. As Future Cities Project director Austin Williams has pointed out, the Environment Agency itself, in announcing the National Drought Group, admitted that 'nowhere in England is currently considered to be "in drought"'.
If there is a water crisis right now, then it is a crisis of water management. The Environment Agency claims that 'most water companies are maintaining good reservoir storage for summer demand'. But this is questionable. Britain has consistently failed to invest in the new reservoirs we need. Indeed, in June 2021 councillors in Hampshire gave the go-ahead for Portsmouth Water to build a new water reservoir at Havant Thicket, for £120million. But this will be the first new reservoir in the south of England since 1973.
It is not just reservoirs that have been neglected, either. In recent years, the regulator, Ofwat, together with the Environment Agency, fined Southern Water shareholders a total of £216million after the company failed to invest properly in wastewater treatment. It was also made to pay £90million for illegally discharging sewage into rivers and the sea, on nearly 7,000 occasions.
Just as the water companies are telling ordinary folk that every drop of water counts, water firms are collectively losing 2.4 billion litres of water per day from leaks. Meanwhile, as companies urge their customers to forgo the paddling pool this summer, top executives bask in the heat around their 40-foot swimming pools. No doubt they are protected – by well-watered, high-growing shrubs – from the gaze of Britain's nosey parkers, whom they otherwise wish to encourage.
On top of all this, the water industry is plagued by financial problems. In 2021, its net debt amounted to £56 billion. Southern Water was headed for bankruptcy until the Australian bank Macquarie rescued it. Thames Water, owned by a consortium led by Macquarie, is the UK's largest water and sewerage company and is one of the sector's most indebted firms. In 2012, the China Investment Corporation (CIC), China's sovereign wealth fund, bought nearly nine per cent of the consortium for an undisclosed sum.
Yet despite all the industry's problems, the government and the water companies have directed their efforts towards reducing the public's demand for water, whether through fines, tips or so-called smart meters, which are supposed to make us feel guilty about every drop we use. What we really need is more and better water infrastructure – from reservoirs to sewage works to new and clever piping. Water is a vital resource. And with the right infrastructure, it is literally impossible to run out of it.
A sensible programme of investment could solve any of the problems thrown up by low rainfall or other shortages. An advanced industrialised country should not tolerate restrictions on our use of water. But the cosy set-up between a crony-capitalist industry and an environmentalist government means that securing our water supply won't happen anytime soon.
James Woudhuysen is visiting professor of forecasting and innovation at London South Bank University.
To enquire about republishing spiked's content, a right to reply or to request a correction, please contact the managing editor, Viv Regan.