We need to get building on the Green Belt
To solve Britain's housing crisis, we need to take on the NIMBYs.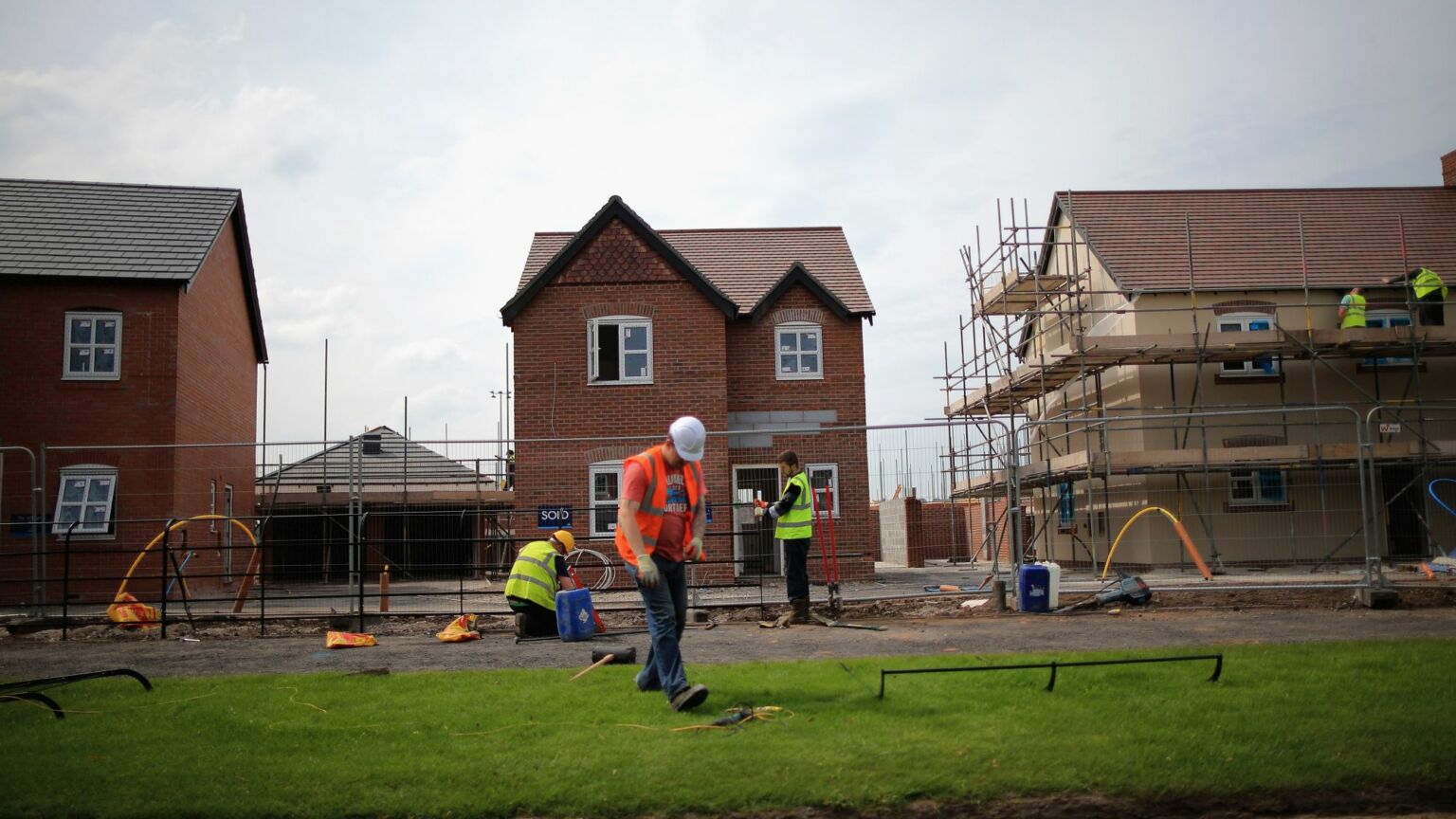 The 20th century in the UK was 'the Conservative century' – as the Tories dominated British politics like no other. Their success was in no small part thanks to the thinking of Noel Skelton, particularly his concept of the 'property-owning democracy', which was adopted enthusiastically by Tory leaders from Macmillan and Eden to Douglas-Home and Thatcher.
But today, that property-owning democracy is in a dilapidated state. Britain is in an acute housing crisis – caused, more than anything else, by chronically low levels of housebuilding.
The solution for the crisis is staggeringly simple – reform or reclassify the Green Belt. This is the area of open land surrounding London and other cities, such as Oxford, Cambridge and York, on which building is severely restricted. As a result of this deliberately constrained supply, housing in these areas has become near-unaffordable. The rental market often feels as if it has reverted to the bad old days of the 1950s slum landlords. Trapped in a dysfunctional housing market, today's young people are facing extortionate rents, even just to live in mouldy shoeboxes.
Yet no mainstream politician is willing to do what's necessary to fix this crisis. Just look at the Tory leadership candidates, who have limited their housebuilding ambitions to so-called brownfield sites.
Last month Rishi Sunak, striving to gain the support of NIMBYs in traditional Tory strongholds, vowed to ban the building of new homes on Green Belt land. His motto for housing policy is 'brownfield, brownfield, brownfield' – meaning that building would be confined to only formerly developed land. Meanwhile Liz Truss, who only three years ago was calling for a million new houses to be built on London's Green Belt, now claims to strongly oppose any further Green Belt development.
The truth of the matter is that 'building on brownfield' and avoiding the Green Belt actually means not building very much at all. For one thing, there isn't actually that much brownfield land available in Britain, and a lot of what does exist can be prohibitively expensive to decontaminate. Even when brownfield sites can be developed, they tend not to be where the jobs are and where people actually want to live.
The case for reclassifying the Green Belt is clear and compelling, and yet any talk of building homes on it always elicits knee-jerk opposition. This is because NIMBYs have been successful in creating a number of myths about the Green Belt and the housing crisis more broadly.
The first myth is that Britain's housing crisis has nothing to do with land use or the shortage of housing supply, but is instead caused by the availability of cheap credit. While cheap credit is not entirely blameless, this narrative is nonetheless misleading. Japan, for example, has had low interest rates since the 1990s. Yet Japan's property-price-to-income ratio has actually come down by 31 per cent since the start of the Millennium. It is the rationing of homes caused by Green Belt planning laws that turns houses into inflationary assets, rather than cheap credit, which merely exacerbates this underlying problem.
The second myth is that the Green Belt prevents the city from swallowing up yet more bucolic countryside. After all, there is little appetite among voters to bulldoze the beautiful bits of rolling Hertfordshire, the Chilterns or North Downs. But while Green Belt land is sometimes bucolic, often it is not. When exploring these areas it doesn't take long to find yourself near a gravel pit, a quarry or a dump. Even where the Green Belt is actually 'green', it often takes the form of private golf clubs, rather than land with any significant biodiversity or environmental value.
Although the Green Belt is associated in most people's minds with William Blake's 'green and pleasant land', the prettiest parts of England are actually protected by classifications such as Areas of Outstanding Natural Beauty (AONB) and Sites of Special Scientific Interest (SSSI), rather than Green Belt rules per se. Whereas these highly protected areas tend to be renowned beauty spots, open to the public for our pleasure, much of the Green Belt is taken up by intensively farmed agricultural land, which offers limited public access.
Supporters of the Green Belt also claim that it acts as an instrument of 'containment' for urban sprawl. Without the Green Belt, they claim, parts of the British countryside could end up looking like a US exurb. This may have been the intention of the Green Belt in the early 20th century, but in the 2020s the effects are altogether different. In fact, the Green Belt today actually encourages urban sprawl, by preventing many people from living within easy commuting distance of well-paid jobs. This, in turn, has given rise to 'leapfrog developments', where developers skip over restricted land just outside the city to obtain plots further into the countryside. This ends up separating new housing plots from existing public-transport links, creating the very sprawl-like developments the Green Belt advocates claim to oppose.
All of these NIMBYist myths are holding back housebuilding and perpetuating the crisis. If we want to have any hope of reviving our 'property owning democracy', then scrapping the Green Belt is the best place to start.
Mike Jones is an author and researcher based in the UK.
To enquire about republishing spiked's content, a right to reply or to request a correction, please contact the managing editor, Viv Regan.