Now you can be cancelled for criticising drag queens
The trans takeover of our universities is killing free speech.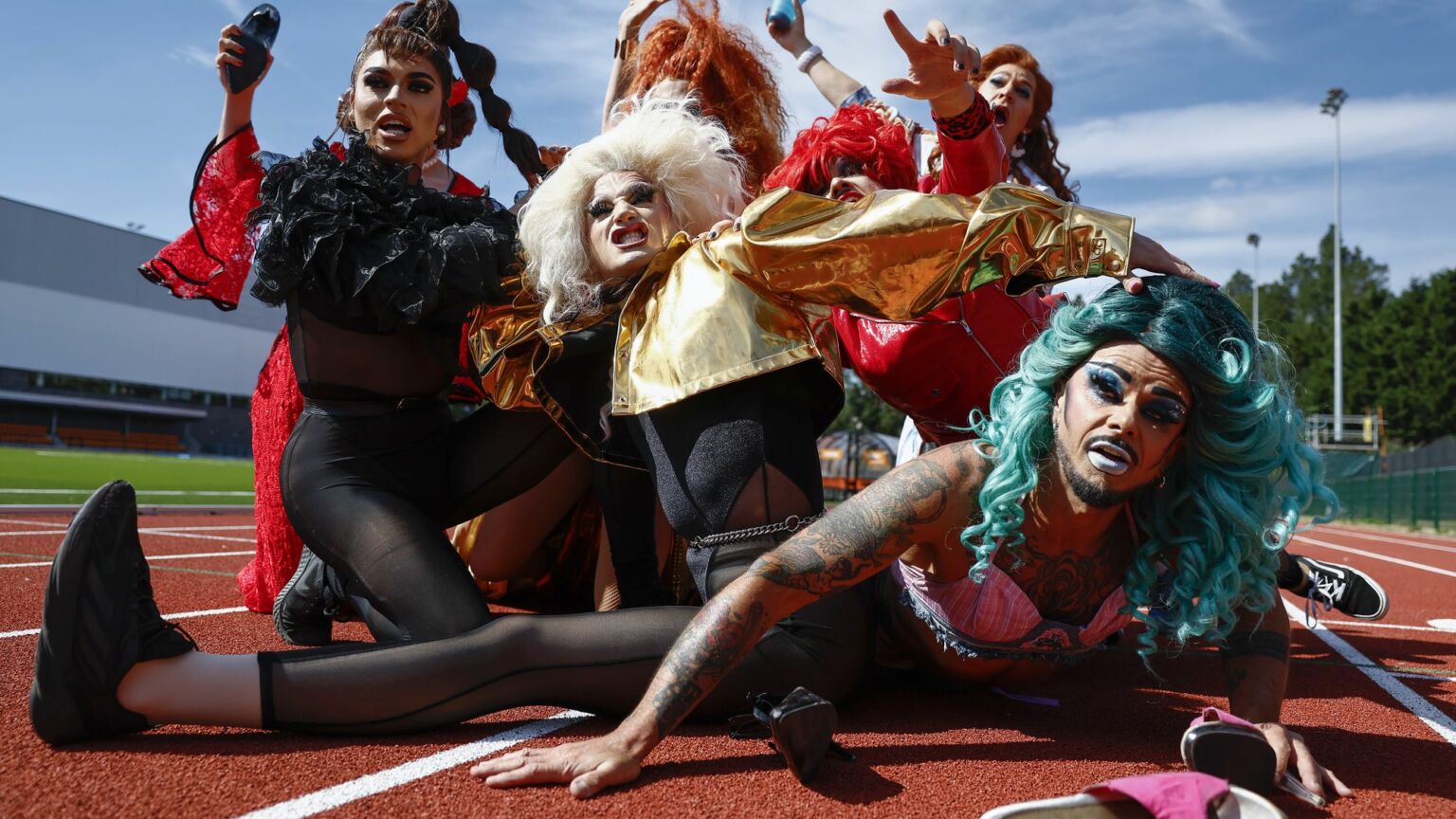 The woke have mutilated our academic institutions. Universities have been turned into factories that produce identikit identitarian ideas. Meanwhile, free thinkers are now routinely censored by university administrators.
The latest example of this lunacy is the case of Cathy Boardman, a lecturer in cultural studies, who back in May was fired from the BIMM (British and Irish Modern Music) Institute, a music academy, after she dared to ask whether drag queens might be sexist. The premise of Boardman's point was simple. If white people blacking up is widely understood to be racist, then why aren't drag queens thought of as sexist for their crude, sexualised and exaggerated impersonations of women?
Back in 2020, Boardman invited her students to think critically about the possible similarities between 'blackface' and 'womanface'. She was later told by her bosses that the comparison had upset transgender students.
A year later, a colleague chatting in the staff room suggested a staff outing to a drag show. Boardman responded by saying she 'hated drag' and thought it was sexist. Although no one complained at the time, this apparent transgression was recorded and collected as evidence against her, without her knowledge.
Boardman says she was judged to be 'homophobic' and 'trans-exclusionary' as a result of her comments. She also claims that she was warned by the college principal that a small band of undergraduates were 'out to get' her. Worse still, the principal allegedly said that the college would not stand by her if the students did decide to complain.
Having worked at BIMM on a freelance basis since 2017, Boardman was eventually booted out in May this year after failing her probation period for a new role as a deputy course leader. In a meeting, Boardman was told she had demonstrated 'poor academic practice' for having presented a 'provocative' idea to students at a lecture without forewarning. She also says she was told 'students were not intellectually equipped to deal with gender issues critically'. Human resources then disabled her email account and said there was no need for her to return to work.
Now Boardman is taking legal action against the college. She is the latest in an ever-lengthening line of former employees suing for discrimination for holding what have become known as 'gender-critical beliefs'. Put simply, to be 'gender critical' is to hold the once unremarkable view that biological sex is real and that it can't be changed. That such a view is now apparently considered sufficient grounds for dismissal is testament to the extent that extreme ideas about transgenderism have captured our institutions.
Speaking to the Mail on Sunday, Boardman says educational institutions 'are doing students a disservice by claiming they are not capable of critical thought or being challenged. The sad fact is there is now a climate of fear on our campuses.' She is right.
Arguably, the fear that now grips educational institutions is partly a product of today's consumerised higher education. With fees of £9,250 per year, it's not a surprise that students demand to be treated as customers. To this end, students expect campuses to be 'safe spaces', free from the challenge of 'triggering' ideas. And so just as higher education has been turned into a literal marketplace, the figurative marketplace of acceptable ideas has shrunk enormously. Any challenge to the dominant ideas on campus – particularly trans ideology – will generally not be tolerated by students or staff. Before Boardman, Kathleen Stock was ousted from Sussex University last year, while Rosa Freedman and Jo Phoenix were blacklisted from the University of Essex in 2019. Each was punished for holding gender-critical views.
Indeed, most students today will already be steeped in trans ideology by the time they reach university. Children today receive transgender training in schools, which leads them to believe that everyone has a 'gender identity' distinct from their biological sex. Meanwhile, drag queens now appear everywhere from children's libraries to prime-time television. In such a climate, it is perhaps no surprise that Gen Z students will have been challenged by Boardman's feminist critique of drag artists.
Far more shocking than the any student complaint, however, is the lack of solidarity and bravery from those in positions of authority. Instead of standing up for academic freedom, academics and university administrators compound the problem, by trying to appease angry students and by folding at the first sight of trouble.
University ought to be a time of growth for young people – from learning exactly how much tequila an untrained liver can take to expanding one's intellectual horizons. Instead, it has become an economic exchange, with customers who feel entitled to complain to the manager if made to feel uncomfortable. And the manager is always far too willing to acquiesce to their complaints. Even if that means ousting and vilifying academics like Boardman.
The end result is very ugly indeed.
Jo Bartosch is a journalist campaigning for the rights of women and girls.
To enquire about republishing spiked's content, a right to reply or to request a correction, please contact the managing editor, Viv Regan.