Lockdown and the price of suppressing dissent
In times of crisis, we need more debate – not less.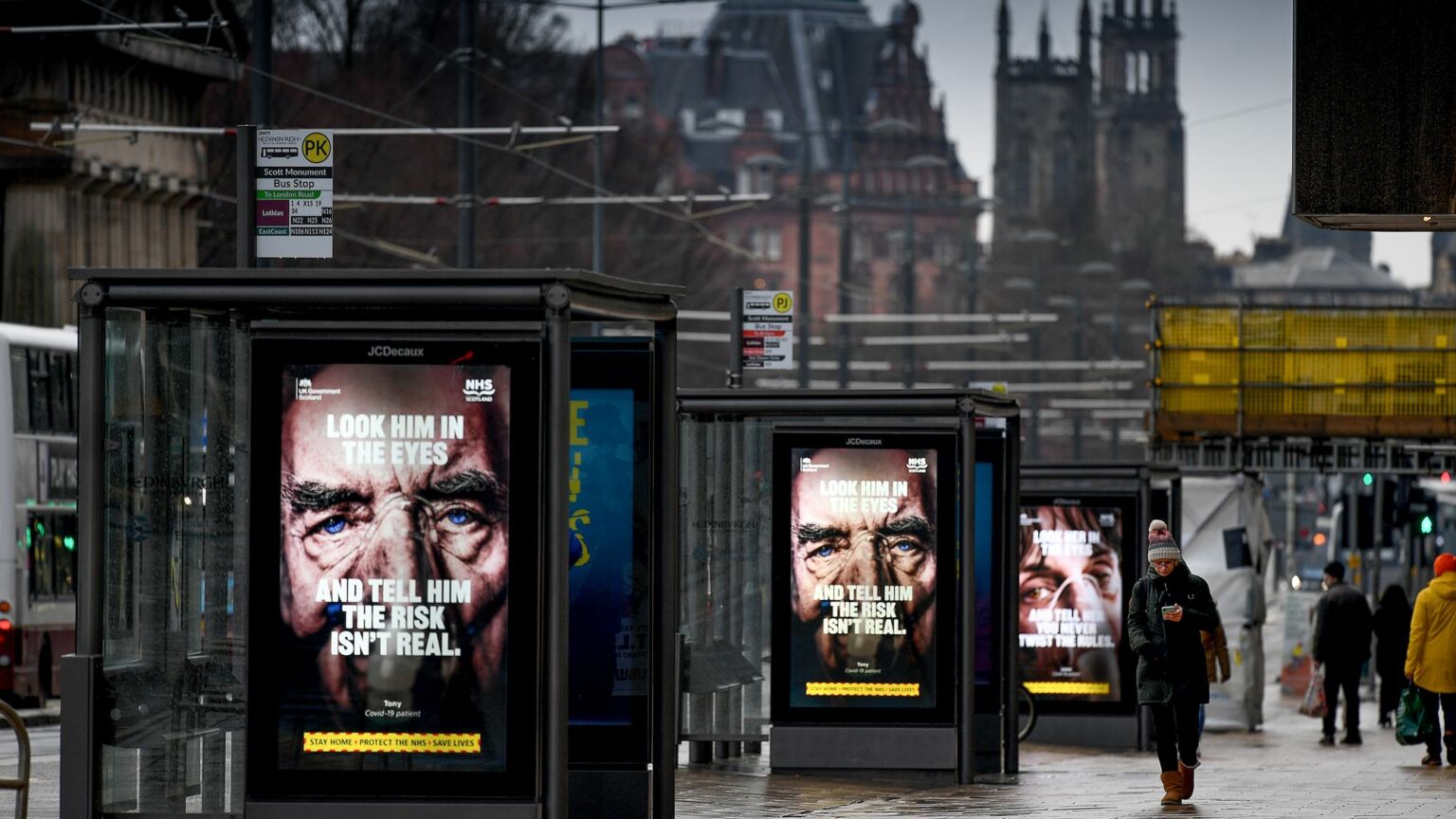 'You must stay at home.' That simple instruction from prime minister Boris Johnson, issued before the first Covid lockdown in March 2020, changed the fate of the nation forever.
You might have imagined that in a democratic country such as Britain, a decision of this magnitude would not simply have been imposed by executive fiat. That the shutting down of schools, the economy and society might have been something worth debating and discussing. But for much of the pandemic, lockdown was never subjected to proper scrutiny, even though its harms were obvious from the start.
Indeed, the harms of lockdown are becoming clearer by the day. The near-collapse of the NHS, the crisis in education and runaway inflation can all be traced back, at least in part, to March 2020. And while the Russian invasion of Ukraine has since sparked a global energy crisis, lockdown is part of what left us so vulnerable to its effects.
After all, the lockdown was the biggest shock to the UK economy in the history of industrial capitalism. And in the words of one High Court judge, it was 'possibly the most restrictive regime on the public life of persons and businesses ever'. Many of its awful impacts were predictable and predicted.
But at the time when lockdown was announced, anyone who raised a peep of complaint about this novel and draconian policy was shouted down or shoved aside. Any green shoots of dissent were trampled on. Fears about the economy were denounced as greedy. Fears about liberty were dismissed as selfish. Any and all calls for some relaxation of the rules were condemned as reckless and lethal.
Just as we were told to 'Stay at home', we were also instructed to stop asking questions and 'Follow the science'. 'The science', we were told, favoured lockdown, and that was that. Scrutinise the experts and you were a Covid denier – you were spreading dangerous misinformation that could get people killed.
This week, we learned that this shushing of debate and silencing of questions went right to the top of government. Speaking to the Spectator, former chancellor Rishi Sunak claims that even he was unable to get a hearing for his concerns about lockdown.
An omerta on lockdown harms was quickly established in the spring of 2020. Ministers were told not to talk publicly about potential trade-offs. According to Sunak: 'The script was, oh, there's no trade-off, because doing this for our health is good for the economy.'
Worse still, Sunak says there was no internal discussion in government about many of the inevitable harms, such as 'missed [doctor's] appointments, or the backlog building in the NHS'. And when he raised concerns about children missing out on schooling, he was met with stony silence. Sunak says the government made no efforts to calculate or assess the costs of lockdown – the most consequential policy of our lifetimes.
Most alarming of all in the Sunak interview is his account of his various interactions with SAGE (the Scientific Advisory Group for Emergencies), whose unelected advisers were effectively 'empowered' to set policy during the pandemic, with little pushback from the government.
Although there was an apparent consensus in SAGE in favour of lockdown, Sunak says this isn't the whole truth. When difficult questions or disagreements were raised in the scientists' meetings, these were simply edited out of the minutes before they reached ministers. Dissent was excised. It is only because Sunak had a Treasury official listen in to the SAGE calls that he knew there was often a great deal of disagreement and uncertainty among the scientists.
Such uncertainty was more than warranted. Treating the word of SAGE as the unchallengeable word of God has had terrible consequences. Pro-lockdown bias was shot through each of SAGE's predictions. Even after the vaccine rollout, SAGE scientists were predicting thousands of daily deaths if the nation opened up. Many opponents of lockdown suspected that SAGE was being overly alarmist throughout the pandemic, and this was confirmed beyond any doubt in December 2021, when the government defied SAGE's recommendations and refused to implement new restrictions. A predicted bloodbath of 6,000 deaths per day simply did not materialise.
Throughout the pandemic, the government and the scientists tried to hide their uncertainty. The media demonised dissenters and Big Tech cracked down on them. All of this was apparently to the end of showing a unified front, preserving the integrity of science and pushing a singular, easy-to-follow public-health message. We were essentially told that in times of crisis it is better to put up and shut up than to undermine the authorities.
But look where that has got us. An economic crisis, a health-service crisis and an education crisis are now engulfing the nation – all of which were, at least in part, fuelled by lockdown. We are standing in the smouldering wreckage of our elites' terrible decisions. We have paid a heavy price indeed for suppressing debate and dissent.
Fraser Myers is deputy editor at spiked and host of the spiked podcast. Follow him on Twitter: @FraserMyers
To enquire about republishing spiked's content, a right to reply or to request a correction, please contact the managing editor, Viv Regan.