No, the Covid jab is not dangerous for pregnant women
Vaccine 'sceptics' need to drop their baseless fearmongering.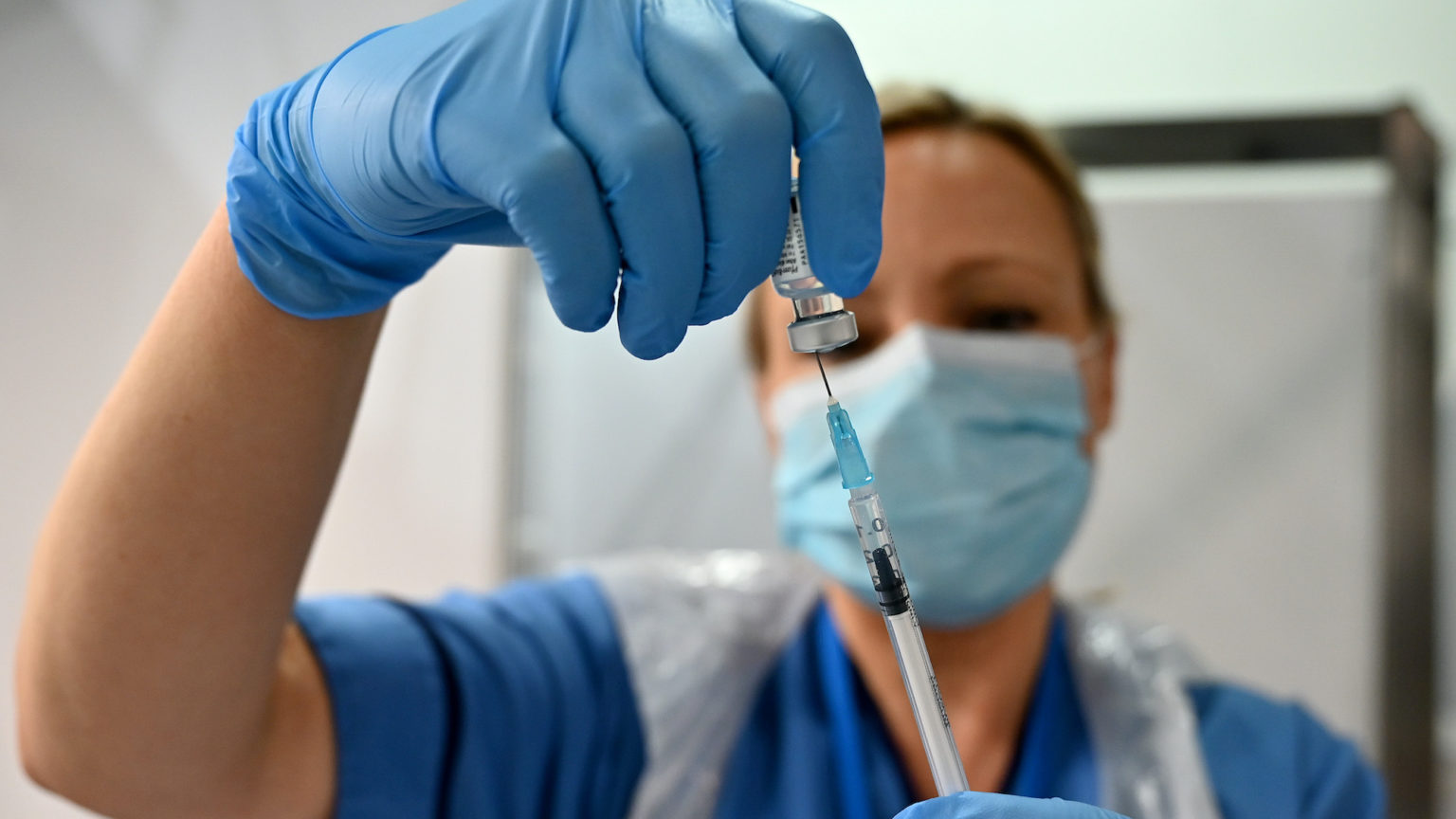 Fearmongering has been a constant throughout the pandemic. Back in 2020, critics of lockdown rightly drew attention to how the government used fear to justify its authoritarian response. Yet some of the very people who called out this politics of fear have recently been spreading needless fear about the Covid vaccine – especially in relation to pregnant women.
This week, several tweets have gone viral, making baseless claims that the government has quietly changed its advice to pregnant women. According to the fearmongers, the Covid vaccine is no longer considered safe for pregnant women and the government is now advising them against taking it.
This was prompted by the 'discovery' of a technical document last week, published by the Medicines and Healthcare Products Regulatory Agency (MHRA), which has responsibility for regulating medicines in the UK. Entitled 'Summary of the Public Assessment Report for Covid-19 Vaccine Pfizer / BioNTech', the document was originally published in 2020, but appears on a government webpage with an updated time-stamp of 16 August 2022.
A screenshot of part of the document, referencing the updated time-stamp, has since circulated on Twitter. In the screenshot, the document states that 'it is considered that sufficient reassurance of safe use of the vaccine in pregnant women cannot be provided at the present time… Women who are breastfeeding should also not be vaccinated.' For certain Covid sceptics this was 'proof' that the vaccine was a threat to women, and that the government had surreptitiously reversed its advice on the safety of the vaccine for pregnant women.
This is scaremongering nonsense. As stated, the wording in the screenshot dates from December 2020, when the vaccine was first developed. It reflects the fact that pregnant women had been excluded from the initial vaccine trials, and so there was no available data at the time on whether the vaccine was safe for them to take. As the document itself states clearly enough: 'These judgements reflect the absence of data at the present time and do not reflect a specific finding of concern.' As of April 2021, pregnant women have been advised to take the Covid vaccine.
Yet, despite this, apparently serious journalists with large online followings were all too quick to sound the alarm. Political journalist Isabel Oakeshott tweeted: 'BREAKING: women who are breastfeeding should not have the Pfizer / BioNTech Covid vaccine, says government report.' TV presenter Tonia Buxton upped the ante, branding the alleged u-turn 'unacceptable and HORRIFIC'. 'Can you imagine how you would be feeling if you are a pregnant woman who has been told it is SAFE to take this vaccine?', she asked. And Telegraph columnist Allison Pearson quote-tweeted Oakeshott's tweet, adding: 'This is incredibly alarming and upsetting. [A] pregnant friend did as [former health secretary] Sajid Javid told her and got the Pfizer jab. Is the Covid jab okay for pregnant women or isn't it? We need to know!'
Some of these tweets have since been deleted. But given these are mainly experienced journalists, it should not have been beyond them to do a bit of fact-checking before spreading panic about the Covid jab. After all, there is now no shortage of large-scale studies showing that the Covid vaccine is safe for all women.
As it stands, the government states that the Covid vaccination 'is strongly recommended for pregnant and breastfeeding women'. And for good reason. While there is no evidence of negative health outcomes for pregnant women from taking the vaccine, there is evidence that Covid itself can cause a greater risk of ill health and even death for some pregnant women. This has been widely reported in the press, including in the Telegraph, the newspaper that Pearson herself writes for.
This fearmongering over the vaccine and its alleged effects on pregnant women is part of a broader problem. That is, valid scepticism about the government's response to the pandemic, especially the lockdown, has all too often morphed into a mindless rejection of any official Covid policy or programme, even of those with clear benefits.
The so-called sceptics here are asking the wrong questions. They should be asking why it took so long to provide the vaccine to pregnant women, and why pregnant women were at one point turned away from vaccination centres – actions that came at a very high cost. It seems that risk-aversion, especially around pregnant women, is the problem here, not the Covid jab.
A vaccine that stops pregnant women feeling ill, never mind getting sick and dying, should be celebrated and promoted. Instead, it has been denounced as dangerous on baseless grounds. The vaccine fearmongering has got to stop.
To enquire about republishing spiked's content, a right to reply or to request a correction, please contact the managing editor, Viv Regan.