The queen's service to history
Elizabeth II gave Britons a connection to a past they could be proud of.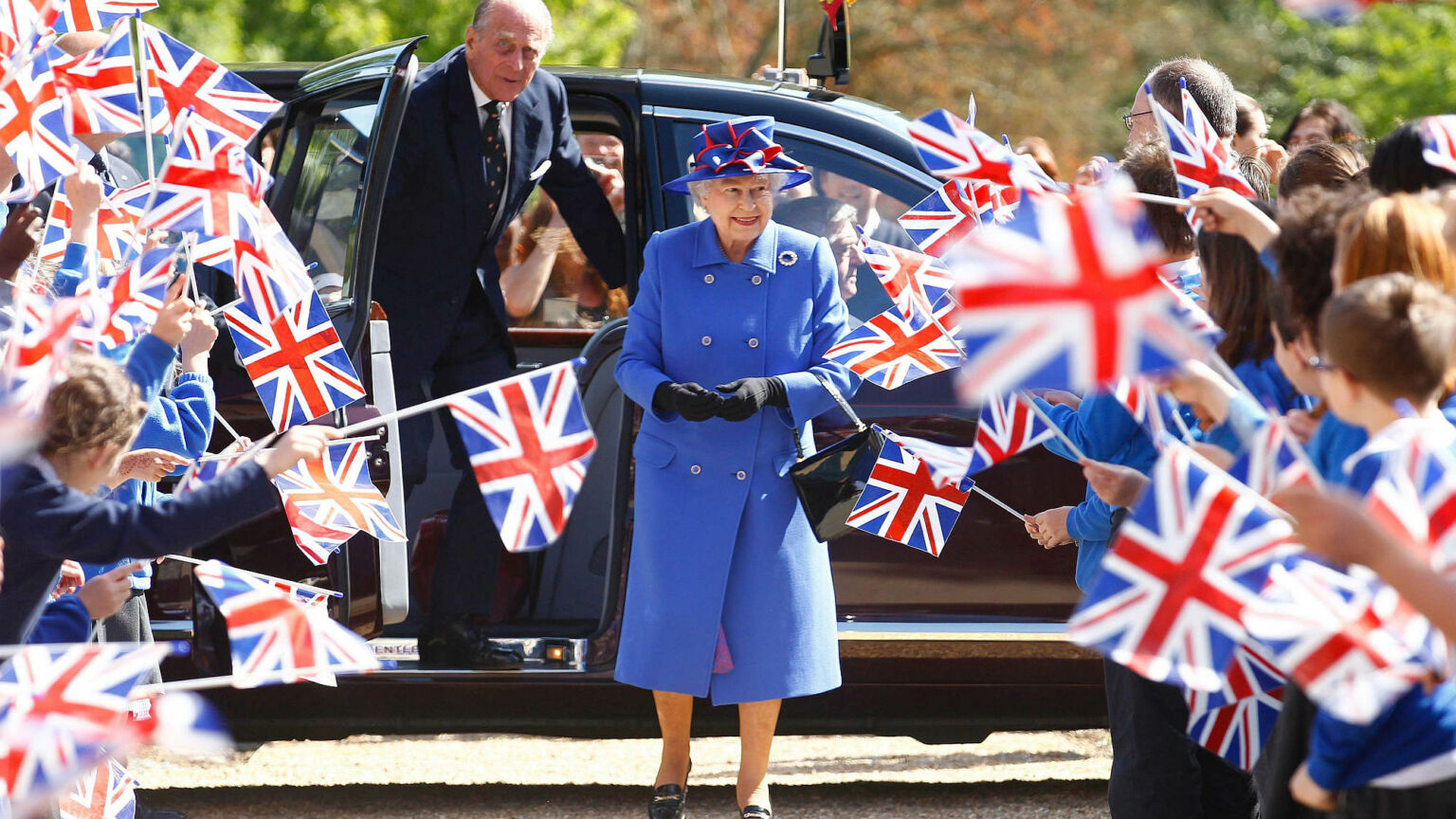 When Queen Elizabeth II acceded to the throne on 6 February 1952, there still existed an establishment that took Britain's historical traditions seriously. Though the British Empire was about to implode, and the humiliation of Suez was just around the corner, the nation's ruling elites retained a sense of historical continuity.
But by the mid-1960s this sense of continuity had waned. Western societies, and sections of the British establishment in particular, had become increasingly estranged from the past. They distanced themselves, and sometimes even broke away, from the values and traditions of their ancestors.
The title of JH Plumb's 1969 book, The Death of the Past, captured the prevailing mood. Although Plumb himself was no traditionalist, he was aware that something important was in the process of being lost. He observed that 'wherever we look, in all areas of social and personal life, the hold of the past is weakening'.
Since the 1970s, Western societies have taken not only to distancing themselves from the past, but also to explicitly rejecting it. A powerful mood of presentism has overwhelmed Western culture. From this perspective, historical events are almost entirely evaluated from the standpoint and values of today. Hence, historical figures or canonical literary works are now frequently castigated for their racism or sexism or classism, or whatever else offends the contemporary imagination.
Cultural institutions now enthusiastically promote Western society's estrangement from its traditions and history. They act as if we should bear the burden of guilt for crimes committed by our ancestors.
As they see it, Western history is a story of unremitting violence and greed. There are no 'good old days' that can serve as a focus for redemption or a source of nostalgia. There are only the 'bad old days'. They see the past as a source of guilt, shame and self-loathing – something for which we must apologise over and over, in a never-ending ritual of remorse.
In the UK, this art of renouncing the past has been perfected by none other than the Archbishop of Canterbury, Justin Welby. In June 2020, he announced that the presence of church statues at major places of worship, from Canterbury Cathedral to Westminster Abbey, would be reviewed 'very carefully' to see 'if they should all be there'. Welby was effectively calling for the cancellation of bits of his own church's history. When the head of the Church of England, an institution charged with upholding a national tradition, decides to question that very tradition, it is clear that the ruling elites have abandoned their nation's own historical legacy.
Secular cultural institutions have embraced this crusade against the past with equal zeal. The principal cultural institutions that create and communicate ideas – from universities to the media – can no longer generate loyalty and pride towards the society they are meant to serve. In many instances, they suggest that any attempt to defend Britain and its history is itself indefensible.
This estrangement from history is socially corrosive. The possession of a sense of the past was, and still ought to be, as literary critic Lionel Trilling put it in The Liberal Imagination (1950), an 'actual faculty of the mind, "a sixth sense"'. This doesn't mean obsessively looking back towards a distant land. Rather, it is the process by which one becomes conscious of history and one's place in it and develops a sense of historical continuity.
Queen Elizabeth II, in Britain at least, came to embody this sense of historical continuity. As Britain's longest serving monarch, she successfully personified the connection between the nation's past and present. In doing so, she came to play the role of a countercultural monarch. Her values and her behaviour reminded British society of a very different world to the one being promoted by the media and other cultural institutions. In some ways, this was the source of her popularity and moral authority. She made people feel good about who they were and instilled pride about the British way of life.
Despite her refusal to play the celebrity game or 'modernise' her behaviour and image, she continued to successfully symbolise the British nation. At a time when Britain's elites wilfully alienated themselves from the nation's past, Elizabeth stood apart. Through her words and behaviour, she never let people forget that, on balance, Britain's historical achievements should be seen as a source of pride.
This was a remarkable achievement. In a world in which Britishness has become a constant target of anti-patriotic ideologues, she steadfastly affirmed it as something of which we can be proud. Almost single-handedly, this historical queen ensured that the thread that connects Britain to its past remains intact. She will be missed.
Frank Furedi's The Road to Ukraine: How the West Lost its Way will be published by De Gruyter in October 2022.
To enquire about republishing spiked's content, a right to reply or to request a correction, please contact the managing editor, Viv Regan.