The tech tyrants are out of control
PayPal's fantasy about fining speechcriminals is a terrifying sign of the times.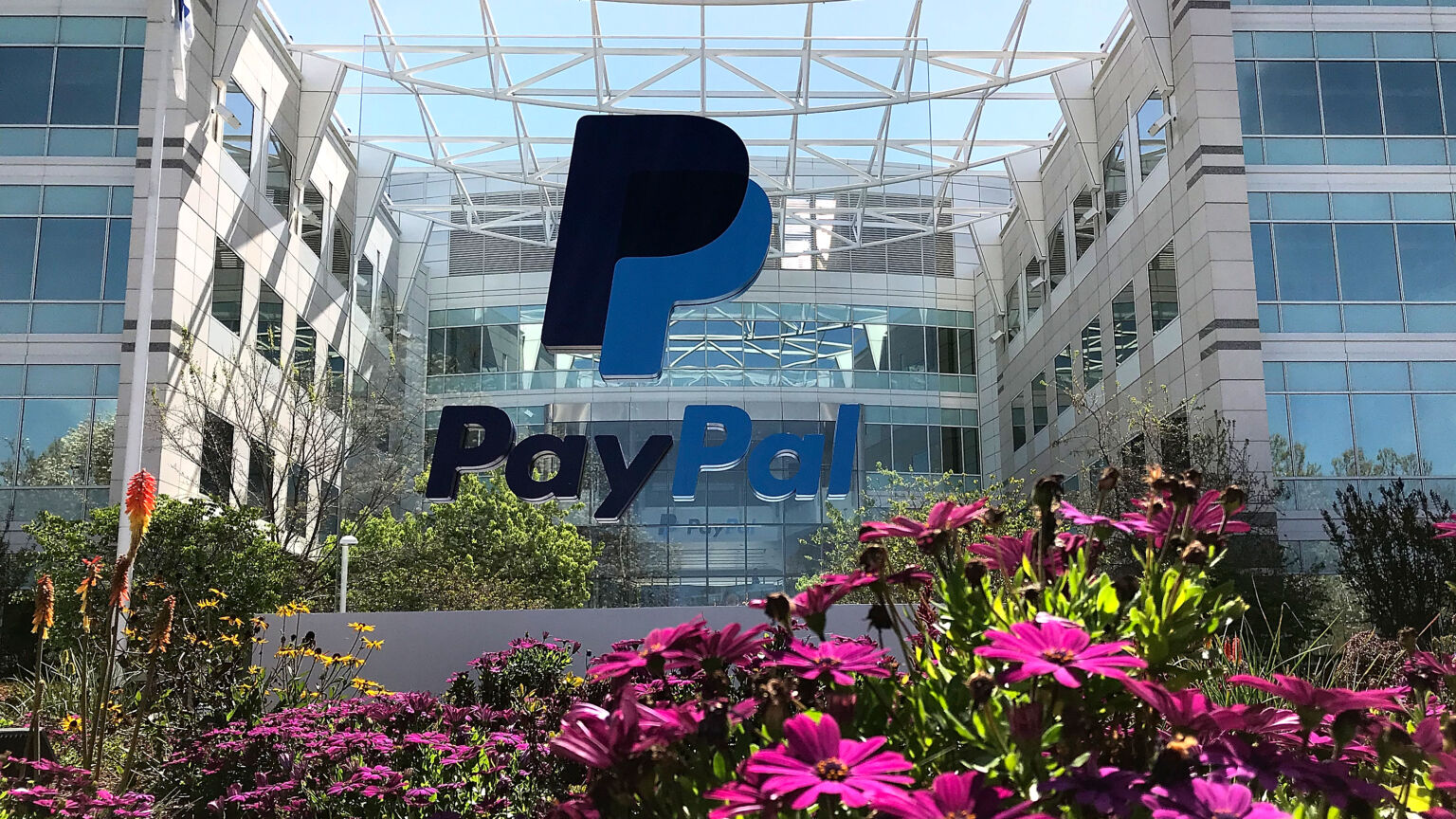 Our corporate overlords are out of control. Just look at PayPal. It appears to have flirted with the idea of fining people for saying problematic things, for dealing in wrongthink. A briefly published new policy said users might have a whopping $2,500 seized from their coffers if PayPal believed they were engaged in 'misinformation' or 'hate speech'. Just think about what an egregious affront this would have been not only to freedom of speech but also to the fundamentals of justice. Without a trial, presumably even without the right of representation, an individual or organisation could have been subjected to severe financial punishment on the say so of some hip moderator in California who didn't like something they said. Tech tyranny is getting serious now.
PayPal backtracked on the policy incredibly swiftly. The published policy said any PayPal user who breaks the rules on misinformation or hateful commentary could be subject to 'damages, including liquidated damages of $2,500 US dollars per violation, which may be debited from your PayPal account'. The online response to this threatened stiff fining of people with problematic views was intense. Even PayPal's former president, David Marcus, couldn't believe what he was reading. 'It's hard for me to openly criticise a company I used to love and gave so much to', he said. 'But PayPal's new [policy] goes against everything I believe in. A private company now gets to decide to take your money if you say something they disagree with. Insanity.' Insanity indeed.
Unsurprisingly, PayPal walked back the insanity. The policy was published 'in error', it said. This was 'incorrect information', it insisted. 'PayPal is not fining people for misinformation and this language was never intended to be inserted in our policy…. We're sorry for the confusion this has caused.' You can't blame us for being confused though, PayPal. You published the policy. Clearly you've discussed it. Clearly you've thought very seriously indeed about taking money from wrongthinkers as punishment for their polluted morality. We can give you the benefit of the doubt and accept that your idea was published in 'error' but this doesn't distract from the fact that you had the idea, that you gave real consideration to the idea of seizing cash from thoughtcriminals.
We shouldn't just 'move on' from this policy proposal. It's too egregious for that. That corporate elites in Silicon Valley even thought about stealing money from the anti-woke is a terrifying sign of the times. After all, what is 'misinformation'? What is 'hate speech'? These are not neutral categories. They are highly politicised terms used to describe speech and ideas that the elites consider 'unacceptable'. Some, like Jacinda Ardern, consider questioning the climate-change narrative to be 'misinformation'. Criticising the cult of transgenderism or the religion of Islam is viewed by some as 'hate speech' – as transphobia or Islamophobia. Over the past few weeks PayPal restricted the accounts of the Free Speech Union and UsForThem. So, is defending freedom of speech a form of 'hate speech'? Is questioning lockdown and its pernicious impact on the young – which is what UsForThem does – 'misinformation'? What a fool one would have to be to allow wealthy, prejudiced tech people in California to define what misinformation is, and what hate is, and to punish anyone they find guilty of committing such speech transgressions.
Let's be clear about what PayPal was thinking of, what it was dreaming of, when it entertained, at some level, the idea of taking people's money for saying things it didn't agree with. This would have been a speechcrime tax. John Stuart Mill described the hiking in prices of booze as a 'sin tax', where the state financially punishes people for engaging in social pastimes it disapproves of. Well, this would be a wrongthink tax, the seizure of funds as a downpayment for incorrect belief. 'Tax is theft', say some libertarians. We can disagree with that sweeping statement while recognising that PayPal's sneaking of $2,500 out of your account for the expression of certain ideas would have been very much like an act of theft – a low, cynical grab for cash justified in the name of correcting people's thoughts.
Indeed, what PayPal proposed, however briefly, was worse than a sin tax. At least sin taxes are generally set by democratically elected governments. Here we had a private company fantasising about fining people in a completely undemocratic, unaccountable fashion. This is an outrage. It is an offence against freedom, justice and the public square. And it isn't even unprecedented. Alongside PayPal's freezing of the FSU's funds, we've also seen GoFundMe refuse to allocate donations to protesting Canadian truckers and Mastercard refuse to allocate funds to hard-right activists. The capitalist elites are throwing themselves headlong into the realm of speech and thought, using their considerable – and unaccountable – power to punish the intellectually sinful. The existence of obnoxious far-right groups – and other questionable political outlooks – pales into insignificance in comparison with this growing power of tech tyrants to control speech, thought and money.
PayPal's fantasy of fining people for sinful speech speaks to how arrogant the Silicon Valley elites have become. Emboldened by a political class that pleads with them to be more controlling, and by woke activists cheering on their every act of censorship, these online bosses are becoming more bloated, more cocky and more dangerous. It's time to clip their wings. They must not be allowed to undermine our speech rights, our democratic rights and our legal rights. PayPal, you've gone way too far.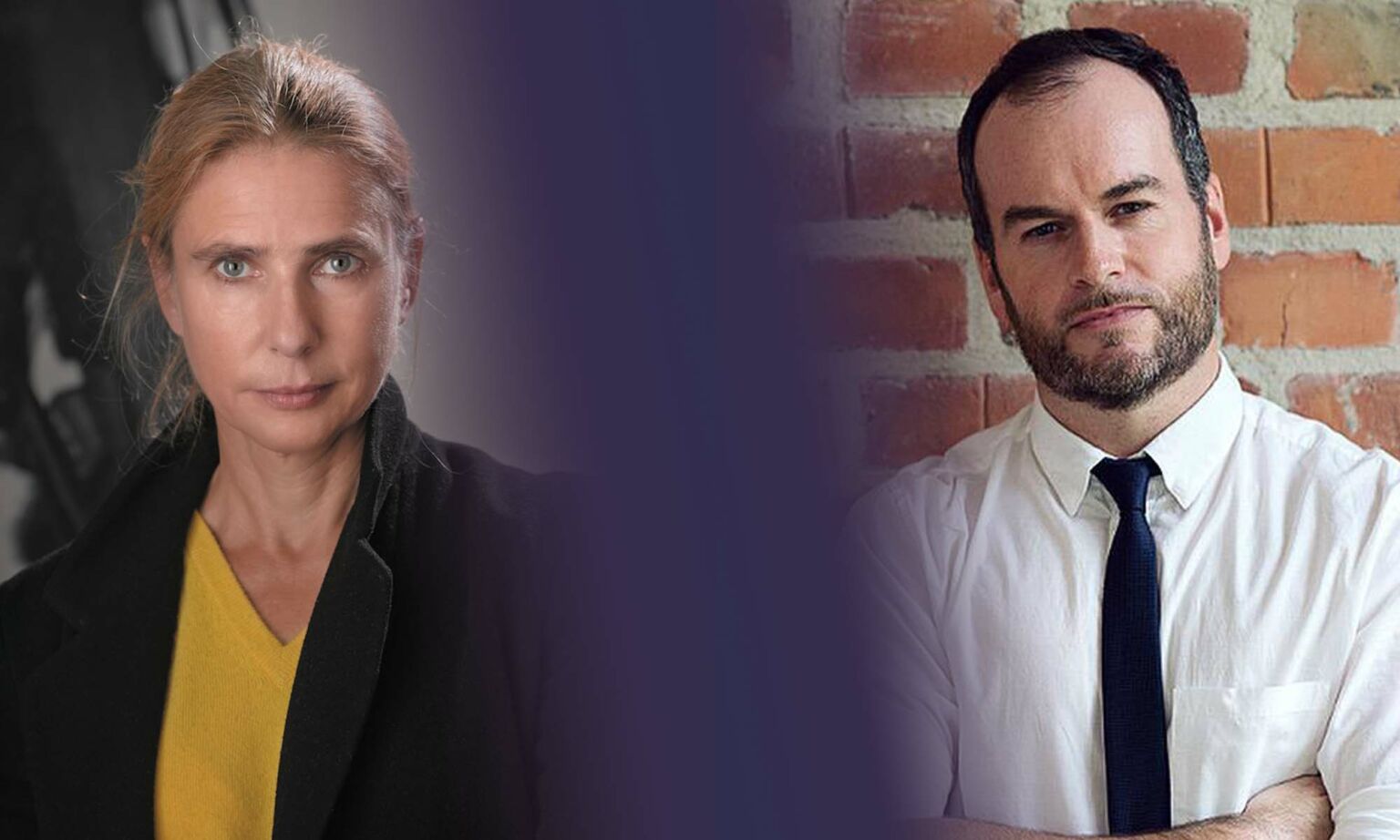 Lionel Shriver and Brendan O'Neill – live and in conversation
ZOOM EVENT
Tuesday 11 October – 7pm to 8pm BST
This is a free event, exclusively for spiked supporters.
To enquire about republishing spiked's content, a right to reply or to request a correction, please contact the managing editor, Viv Regan.