Why is the New Scientist denying biological reality?
Gender ideology should have no place in a science magazine.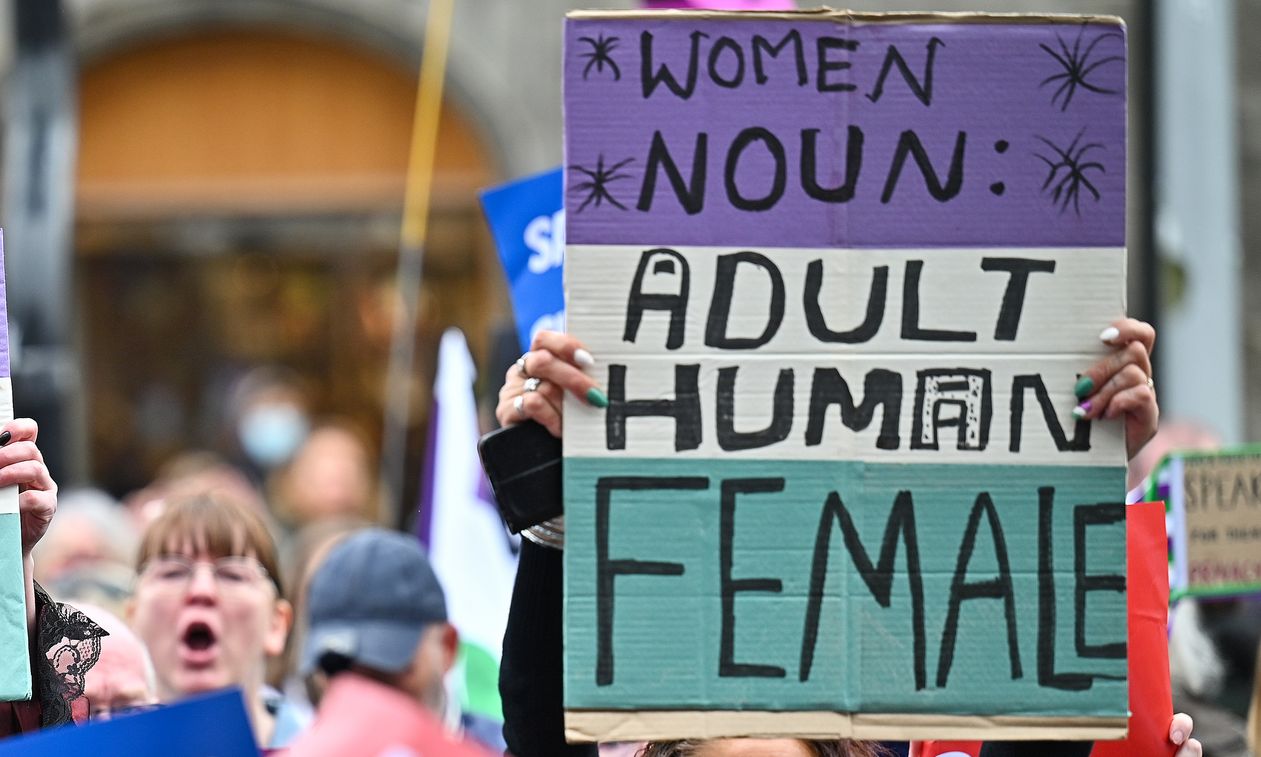 Is anywhere safe from the dubious claims of gender ideology? Now even the well-respected science magazine, the New Scientist, seems to have capitulated to trans dogma.
Last week, the New Scientist sparked controversy over an article it published online about 'people who menstruate'. Its author writes as if there is some mysterious group of human beings experiencing menstrual cycles who we have yet to identify – instead of simply calling them 'women'.
This is not the first time that the New Scientist has erased the word 'women' when discussing female health. It has also published multiple articles that refer to 'pregnant people' rather than women in recent years.
No doubt New Scientist editors think it is 'inclusive' to erase the female experience like this. But it's not. 'People' don't menstruate and / or get pregnant – women do. That's why the picture it uses to illustrate the article on menstruation is of three women. The same goes for the previous articles on 'pregnant people', which all feature pictures of expectant mothers. Referring to these very obvious women as pregnant or menstruating 'people' is absurd.
Words matter, especially in science. Precise language allows us to convey the reality of the world around us to others. So it is painful to see language debased in service of an ideology that wilfully denies biological reality. And it is especially painful to see it in a publication I grew up reading and once admired. I learned so much from the New Scientist's well-written, lucid articles on physics, biology and technology. The woke language deployed by the magazine today has the opposite effect. It is designed to obscure scientific truth, rather than to illuminate it. And it is sending out confusing and unhelpful messages about sex and gender.
Women need to be able to speak clearly and accurately about their reproductive health. Menstruation is a singularly female experience. It was taboo to talk openly about it for many years. This makes it even more important that we don't allow the language around it to become muddled by gender ideology.
The fact that it is now common to encounter phrases like 'her penis', 'uterus-havers' or 'chestfeeders' in scientific publications and medical literature shows what a regressive moment we now find ourselves in. This language has been entirely imposed upon ordinary people by academics, censorious activists and credulous corporations. Worst of all, the ideology that underpins this language has been adopted by publications like the New Scientist, without it ever being subjected to rigorous scientific scrutiny.
In fact, it is rare to hear mainstream scientists speak in today's debates around sex and gender at all. No doubt because they are too afraid of being fired from their jobs or ostracised from polite society. It is even risky for academics who have spent their careers studying human biology and know very well that sex differences exist between men and women.
Indeed, evolutionary biologist Colin Wright has spoken about how difficult it is for scientists to question gender ideology, which he describes as 'harmful pseudoscience'. Earlier this year, his Etsy shop and PayPal account were shut down after activists campaigned to financially deplatform him – the new frontier in woke censorship. He has kept going, but many others have been silenced by these destructive tactics.
Scientists have sometimes risked everything to challenge the orthodoxies of their time. Galileo, for instance, was harshly punished by the Roman Inquisition for championing heliocentrism, and had to spend the rest of his life under house arrest. The lesson of Galileo is that the truth can endure if people are courageous enough to speak it. It is a great pity that those who have inherited the magnificent scientific legacy of men like Galileo don't push back more against the political orthodoxies of our time.
The New Scientist would not exist were it not for the Enlightenment ideals of reason, rationality and free inquiry. We need to reaffirm those now more than ever.
Candice Holdsworth is a writer. Visit her website here.
To enquire about republishing spiked's content, a right to reply or to request a correction, please contact the managing editor, Viv Regan.