The madness of the '15-minute city'
The green agenda is taking inspiration from the illiberal days of lockdown.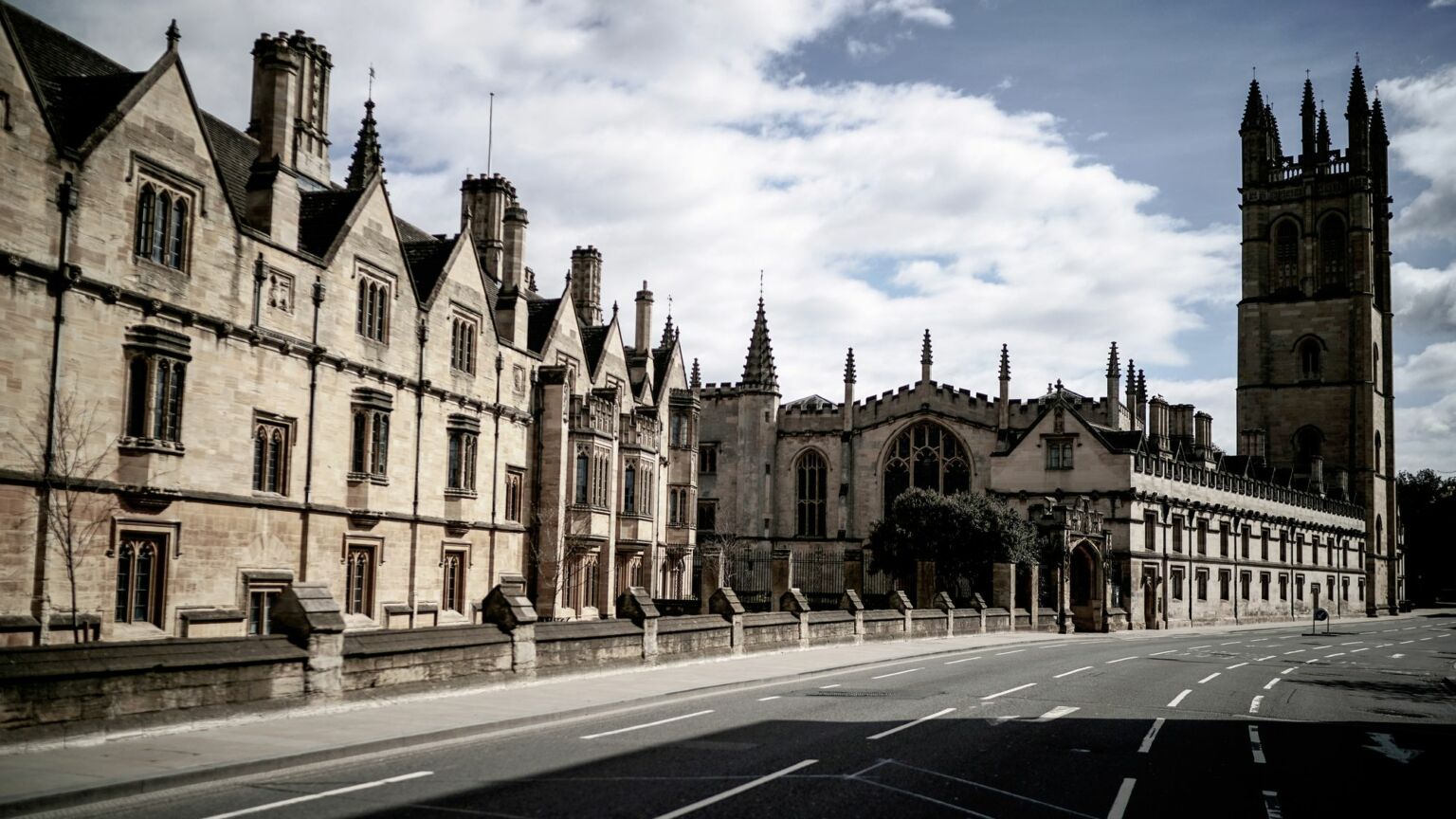 Most people will know Oxford as Britain's oldest seat of learning – but, according to The Sunday Times, it is better 'known to its residents for its gridlocked traffic'. In past decades, town planners might have looked at this problem of high levels of congestion and drawn up plans for new and wider roads. But today planners are gripped by an anti-car ideology. Their focus is less on helping people get around than in reducing our use of cars by any means necessary.
To this end, Oxfordshire County Council, which is run by Labour, the Liberal Democrats and the Green Party, wants to divide the city of Oxford into six '15 minute' districts. In these districts, it is said, most household essentials will be accessible by a quarter-of-an-hour walk or bike ride, and so residents will have no need for a car.
On the surface, these 15-minute neigbourhoods might sound pleasant and convenient. But there is a coercive edge. The council plans to cut car use and traffic congestion by placing strict rules on car journeys. Under the new proposals, if any of Oxford's 150,000 residents drives outside of their designated district more than 100 days a year, he or she could be fined £70.
Do not leave your allotted zone, at least most of the time – that is the policy. Or it could soon be after Oxfordshire County Council decides on the matter on 29 November. Although there is a public consultation that is still ongoing, the council is likely to overrule any objections from residents. Labour councillor Duncan Enright, cabinet member for travel and development strategy, has already declared that the policy is 'going to happen, definitely'.
Run by a Labour administration, Oxford City Council takes a similar line. Its Local Plan 2040 'places a strong emphasis upon the concept of the 15-minute city'. Foremost in its 'vision and strategy' is not residents, but the environment. Oxford, we learn, 'is a human-scale city'. '[It] has the potential to enable residents to live in a healthy and sustainable way, for example because of the possibility of travelling by active modes, such as by bike and on foot, which is why it is such a sustainable location for development, including jobs and housing… The environment will be central to everything we do.' Clearly, Oxford City Council sees the 15-minute-district concept as the key to the city's flourishing, not just to lowering emissions of CO2 and particulates.
So where did this '15-minute city' concept come from? The answer is: from an unholy mix of the UK Labour Party, the American plutocracy, the United Nations and French academia.
The concept of the 15-minute city was born with 'C40'. Chaired today by London mayor Sadiq Khan, C40 calls itself a 'network of mayors of nearly 100 world-leading cities collaborating to deliver the urgent action needed right now to confront the climate crisis'. Central to the birth of the project was another former London mayor, Ken Livingstone. Livingstone was often explicit in his anti-car ideology. In 1999, shortly before becoming mayor, Livingstone famously remarked: 'I hate cars. If I ever get any powers again, I'd ban the lot.'
As mayor, in 2005, Livingstone staged the first C20 climate-change summit. Within a year, his initiative was backed by former US president Bill Clinton's charitable foundation. In 2007, billionaire New York City mayor Mike Bloomberg hosted the second summit. By this point, the group had been renamed C40, as it featured 36 mayors from major global cities.
The C40 mayors would later be invited to the United Nations' COP21 climate confab in Paris in 2015. The mayors basked in the green limelight, staking their claim as 'crucial voices' in shaping and advocating a strong summit agreement. Significantly, it was at COP21 that Carlos Moreno, a professor at the Sorbonne University, Paris, presented the idea of the 15-minute city. For Moreno, the concept is very simple: 'Why does a noisy and polluted street need to be a noisy and polluted street?' Moreno even sounds humanistic when he proclaims that cities must adapt to humans, not the other way round. Yet there is little pro-human about the concept. And the fact that it took the Covid lockdowns to really give the idea a boost is telling in this regard.
The big moment for the 15-minute city came in 2020, when the Socialist Party candidate for mayor of Paris, Anne Hidalgo, won re-election. Much of her campaign was based around the 15-minute concept. As Politico noted earlier this year, Hidalgo's 'pitch to turn the French capital into a "city of proximity" – where children walk to school and residents know their local baker – struck a chord at a time when Covid-19 lockdowns meant people were suddenly spending a lot more time in their own neighbourhoods. Enthusiasm for the idea sparked similar campaigns in Dublin, Barcelona, Milan and Lisbon.'
Just last month, C40 announced a partnership with United Nations Habitat, Carlos Moreno and the Danish property investor NREP, which manages seven million square metres of real estate across Denmark, Finland, Sweden, Norway and Poland. The project aims to fund a 'new Green and Thriving Neighbourhoods programme, deliver proof of concept for "15-minute city" policies and empower cities around the globe to implement ambitious Net Zero and people-centred neighbourhoods'.
Advocates like to present 15-minute cities as 'people-centred'. But we should be sceptical of these claims, given that they only seem to come from high-placed politicians, wealthy institutions and out-of-touch academics. And it was only after lockdowns that the previously unthinkable idea of confining people to their local areas for the greater good was able to gain currency.
As usual, it is ordinary people who will suffer the costs of the 15-minute city. Particularly, urban car-owners and families who regularly travel across town to visit relatives or friends, or to go to work. And we shouldn't forget the needs of older citizens, those with disabilities and children – as well as the women who so often look after them.
The many practical problems of the 15-minute city are easy to see. Advocates seem to have forgotten that simple bad weather can make a car indispensable. And as Oxford City Council concedes, while most of the city 'has very good accessibility to a [district] centre… there are clearly a few areas outside of this 15-minute walk'. This means that residents will have to content themselves with 'local centres' – though these 'have a much smaller range of facilities, and [are] often slightly less well connected by public transport'. People-centred? Hardly.
What is posed as a revival of Britain's green and pleasant land is in fact a coercive drive to put motorists on a leash. Those homes with a car will have to count how many times they use it to cross town. There will be permits, penalties and almost certainly more ubiquitous surveillance. All of this, just so that Oxford officialdom, which has declared a 'climate emergency', can claim to be achieving the council's 'Net Zero carbon Oxford' vision by 2040.
Not for the first time, or indeed the last, the Net Zero agenda seems to have taken far too much inspiration from those illiberal days of lockdown.
James Woudhuysen is visiting professor of forecasting and innovation at London South Bank University.
To enquire about republishing spiked's content, a right to reply or to request a correction, please contact the managing editor, Viv Regan.