The National Trust is at war with the past
The trust is now far more interested in identity politics than historical conservation.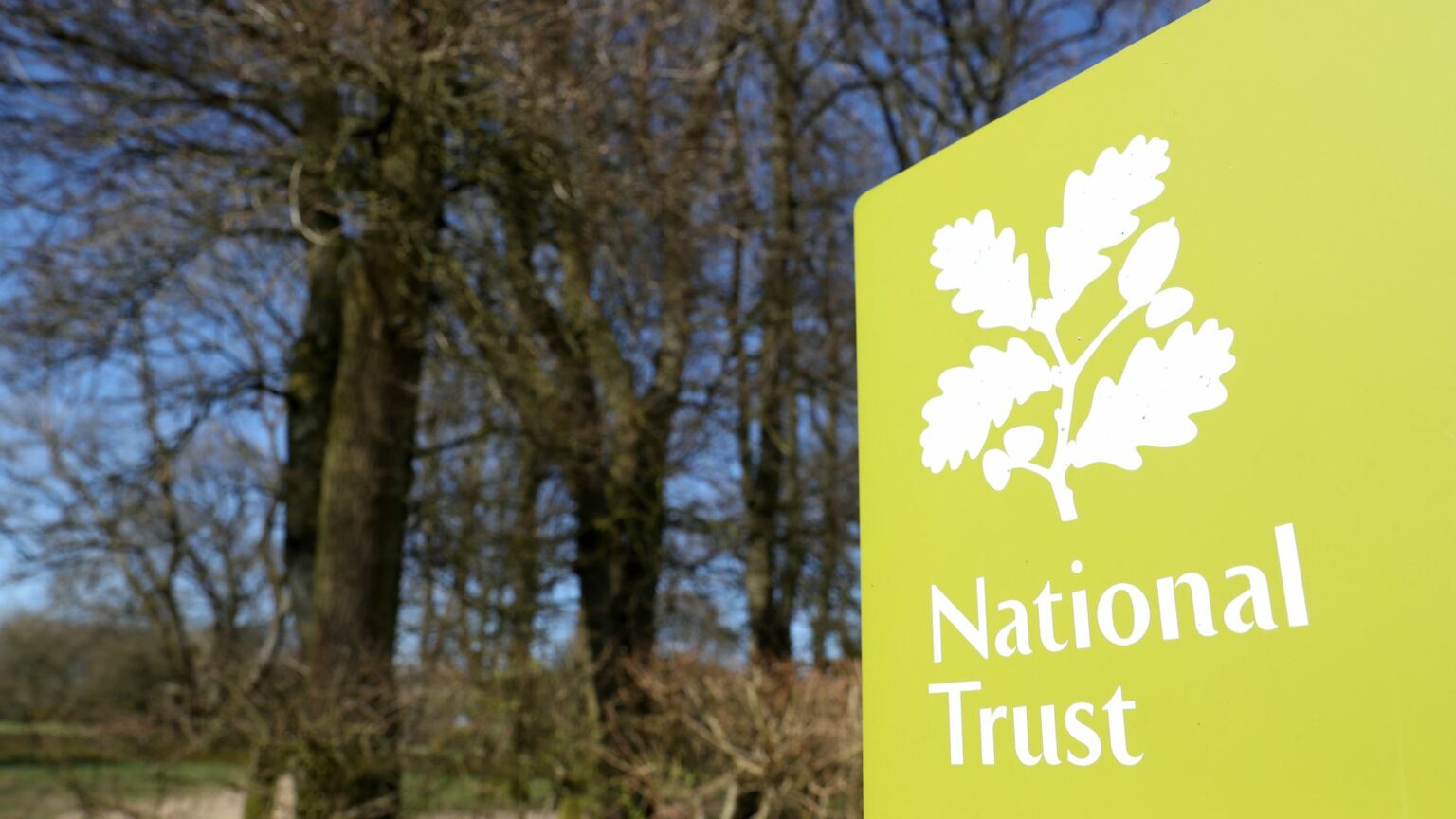 The National Trust's annual general meeting may seem like an unlikely setting for an explosive culture-war bust-up. But today, in Bath, warring factions within the National Trust are set for a showdown over the charity's woke direction.
There have been rumblings of discontent from within the National Trust membership for several years now. Many members are concerned that the charity's embrace of fashionable causes has led it to neglect its founding mission – to conserve historic properties and to faithfully tell their stories. Restore Trust, a forum for disgruntled members, was set up in 2020. It is hoping to make its mark at this year's meeting.
Concerns that the National Trust is picking sides in the culture war are long-standing. In 2017, volunteer staff at Felbrigg Hall in Norfolk accused the trust of bullying them into wearing rainbow Pride badges and lanyards. This was part of a broader campaign to highlight LGBT themes at National Trust properties, in order to mark 50 years since the decriminalisation of homosexuality. Some 75 volunteers refused to wear the badges and so they were relegated to non-public-facing jobs.
The trust's culture warring went up a notch in response to the Black Lives Matter demonstrations in 2020. The then chair of the trust, Tim Parker, heaped praise on BLM, describing it as a 'global human-rights movement'. The team at the National Trust working on the 'Colonial Countryside' project, first established in 2018, also came out in praise of BLM. Some even welcomed the toppling of historical statues, such as those of slave traders Edward Colston and Robert Milligan. 'Dismantling the [Colston] statue should be a first step in understanding and dismantling structural racism', said one trust historian – a position clearly at odds with the National Trust's mission to conserve historical property.
Most infamously, in 2020, the trust published a study on the links between its properties and colonialism and slavery. The report was commissioned in 2019, but was hurried through in order to coincide with the BLM movement. As John Orna-Onstei, head of culture and engagement at the trust, put it: 'This moment, the Black Lives Matter movement, has made us realise that we need to go much faster. It is the whole world realising that we have to move more quickly.'
Shining a light on the dark side of British history is no bad thing in and of itself. The problem arises when this is tied to an explicit political agenda, like the BLM movement. For many BLM campaigners, all British history is tainted by slavery and colonialism and this feeds into structural racism in the present. As a result, the National Trust has gone looking for links to slavery and colonialism virtually everywhere. And unsurprisingly, some of these links have turned out to be questionable. For instance, a page on the trust website about Ham House, a 17th-century home in south-west London, was removed. The National Trust claimed that the owners 'supported and endorsed Britain's role in slave-trading', but historians say any links to the slave trade are 'tenuous at best'.
One of the trust's primary concerns should be to faithfully tell the stories of the people connected to the properties under its care. It should tell the good, the bad and the ugly. But historical truth should not be sacrificed or muddied in order to fit a woke ideology. The National Trust's expediting of the slavery research suggests that it is less interested in educating people about the past than in shaming people in the present.
A year later, plans were revealed to force all trust volunteers to undergo 'unconscious-bias training', whether they engage with the public or not. Volunteers would have to learn about woke concepts such as 'equity'. This prompted numerous volunteers to resign.
It seems that while the National Trust is prepared to go to great lengths to guilt-trip visitors into feeling ashamed of British history and to push its volunteers into supporting woke causes, it is failing to do the task it was set up to do – to conserve historic buildings.
The clearest example of this came in the aftermath of a fire at Clandon Park. In 2015, the Surrey property was engulfed in a blaze that was started by a faulty electrical board. The majority of the property's interior was destroyed. The trust received a £63million insurance payout. It initially planned to use the money to restore the house where possible. But earlier this year, the National Trust announced new plans to leave the interior damage untouched. Instead, the money would be spent on viewing platforms and walkways, allowing visitors to see the 'raw power and poetic beauty' of the ruins. The trust maintains that a full restoration would not be feasible. But its critics, such as Restore Trust, see this planned avant-garde display as further evidence that the National Trust is neglecting to care for historic buildings.
Or take the case of Sudbury Hall in Derbyshire. The trust has been accused of turning it into a 'theme park'.
'The Children's Country House', as it has been rebranded, contains an 'escape room' and is decked out with neon signs. Garish speech bubbles appear next to the historic portraits. This is an odd way to respect and conserve history.
Little wonder, then, that many National Trust members have had enough. Some are resigning, while others are trying to fight back, with groups like Restore Trust.
The National Trust isn't all landscape gardens and coffee cake. Its role is to protect and preserve Britain's heritage. Yet, like too many other prominent institutions, it is being distracted from its actual mission by its embrace of wokeness. The trust needs to dispense with the posturing and get back to doing what it was established to do – conserving our national heritage for generations to come.
Lauren Smith is an intern at spiked.
To enquire about republishing spiked's content, a right to reply or to request a correction, please contact the managing editor, Viv Regan.