Does Germany have a China problem?
First Russia now China – Germany's dealings with authoritarian powers are causing rifts within the EU.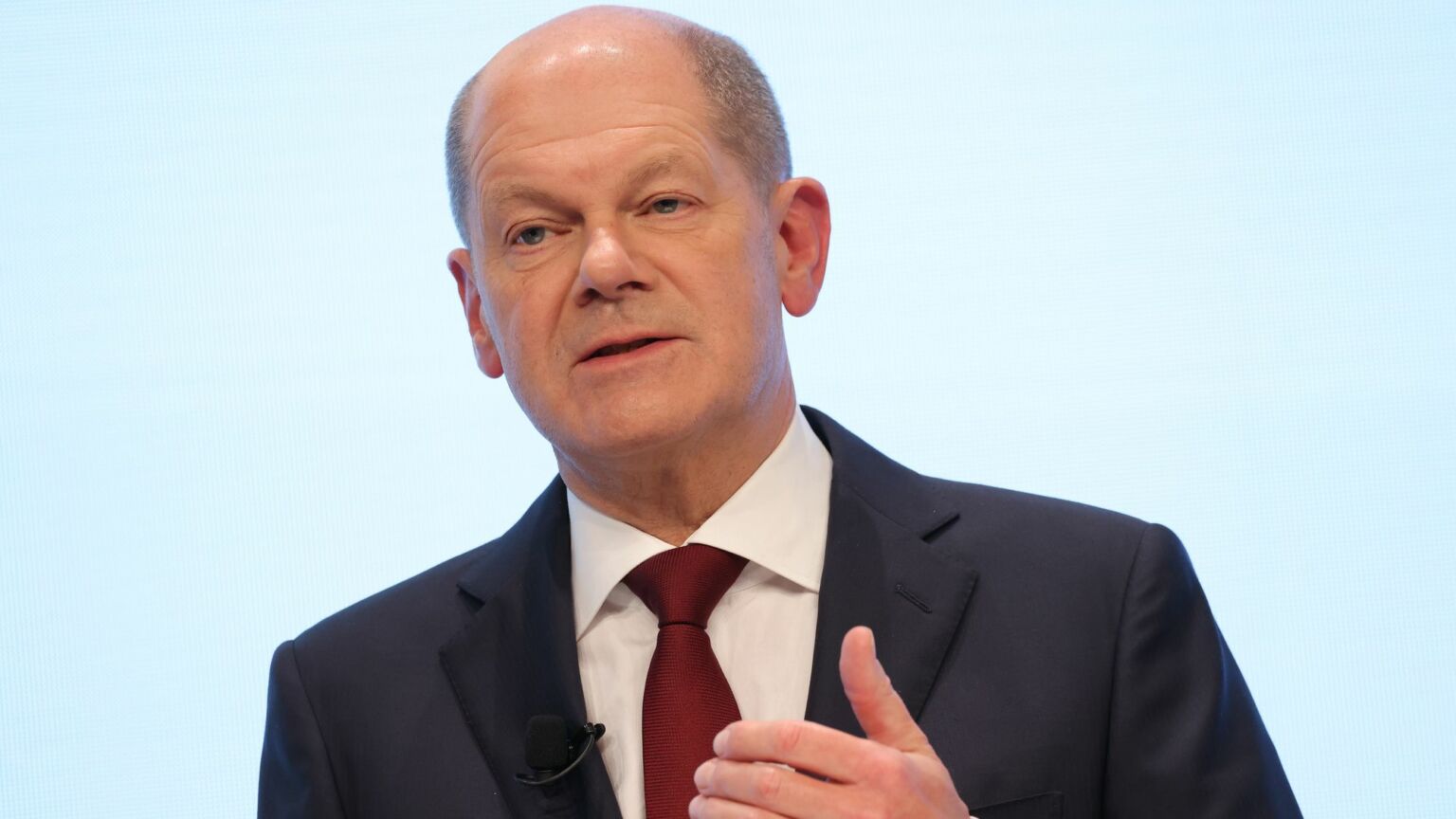 German chancellor Olaf Scholz seems to have annoyed just about everyone with his visit to China last week. The US government, the EU, French president Emmanuel Macron and even Scholz's coalition partners in Germany were visibly displeased.
'It's the wrong visit at the wrong time', according to German weekly Die Welt. 'German chancellor's visit exposes EU's rifts over China', notes the German international news service, DW. Just hours before Scholz set off, the US government warned Germany that it was making itself overly dependent on China and was therefore in danger of repeating the mistakes it had made with Russia, prior to the invasion of Ukraine.
Germany's growing dependence on China is now well known. According to the Federal Statistical Office, goods worth €246.5 billion were traded between Germany and China in 2021. China has been Germany's most important trading partner for the past six years in a row. And despite the German car industry's many problems of late, it is still selling roughly every third car to China. The fact that 12 of Germany's leading industrialists accompanied Scholz on his trip seems to lend weight to the accusation that Germany is, once again, putting short-term business interests over strategic, long-term concerns.
But to view Scholz's trip as 'business as usual' is to miss some key developments. With regard to Germany's dependence on Russian gas, practically the entire German political class was in denial about the risks involved until the war in Ukraine broke out. In contrast, the German government today is acutely embarrassed by its economic ties to China, even if it is keen on maintaining those ties. Scholz himself acknowledged this in an op-ed piece justifying the trip, which appeared last week in both Politico and in the German newspaper, FAZ. Germany, he insists, cannot 'decouple' itself from China. Instead, it needs to diversify in areas 'where risky dependencies have developed'.
More importantly, unlike Angela Merkel before him, Scholz was not travelling to China with the arrogant assumption that Germany's economic clout could bring China into line – as Merkel had expected with Russia. On the contrary, Germany is weakened, beset by fear of war and recession – it is in no position to throw its weight around. Moreover, Scholz's governing coalition is divided on the economic crisis, on the energy crisis and on matters of foreign policy. Even Scholz's own party, the SPD, is divided on how best to deal with the war on Europe's doorstep.
This summer, a petition signed by a significant number of SPD members hit the headlines. The signatories, some of them mayors of major German cities, called for more diplomatic efforts to end the Ukraine war. They also appealed to Scholz to call on 'neutral countries like South Africa, Indonesia or China' to act as mediators between Russia and Ukraine. On this latter point at least, Scholz seems to agree. He tried to present his trip to China last week as more of a peace mission than a trade mission. Indeed, at the weekend, Scholz cited China's recent warning to Russia not to use nuclear weapons as evidence his trip had been successful.
In truth, Scholz's China trip has exposed and deepened the tensions, rifts and conflicts of interests within Germany and within the Western alliance more broadly. In the run-up to his visit, Scholz says he liaised closely with his European partners, including Macron. But he also rejected Macron's proposal to travel jointly to Beijing 'to demonstrate European unity'.
For an SPD chancellor, of all people, to snub the French president in this way is extraordinary. Although all of Germany's establishment parties are staunchly pro-EU, the SPD has often tried to outdo them all. A recent SPD election manifesto hailed the EU as a 'civilisational achievement' and the best means for achieving 'a better future' in the 21st century. Ironically, until very recently, European cohesion against China was often wheeled out as an important justification for the EU.
However, as the multiple crises afflicting Europe deepen, the German elites are likely to feel that the EU is becoming more of a burden than a pillar of stability. Already in 2020, at the height of the Covid pandemic, Constantin Eckner noted in the Spectator that Berlin was becoming increasingly unhappy with its European partners because it felt that it had 'to carry Brussels on its shoulders'. Back then, the dispute was over 'coronabonds' – a proposal for a collective Eurozone debt instrument. Germany's fears of having to bankroll the rest of Europe are only more acute now, especially as the energy crisis adds to public debt across the continent, and as Germany itself is staring at a recession.
In other words, while Scholz's China trip has certainly intensified divisions, these were always lingering beneath the surface. The EU and the West more broadly are struggling to find much consensus on the big challenges of the 21st century.
Sabine Beppler-Spahl is spiked's Germany correspondent.
To enquire about republishing spiked's content, a right to reply or to request a correction, please contact the managing editor, Viv Regan.