Why Mark Zuckerberg's Metaverse is falling apart
Billions have been wasted on this joyless and flawed VR experience.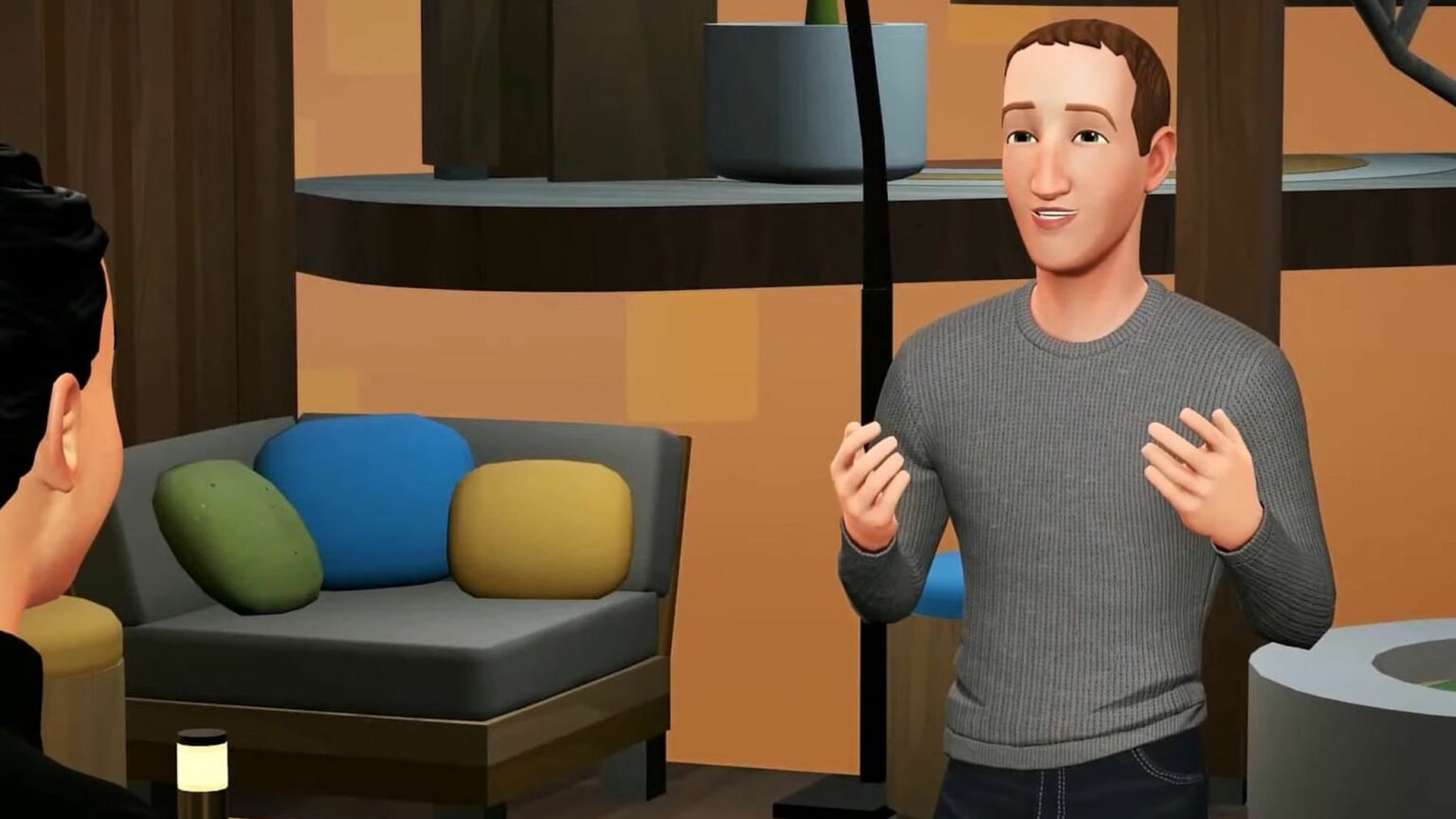 Mark Zuckerberg currently sees himself as the chief architect of an elaborate new fantasy world. He calls this world the Metaverse. And he desperately wants the rest of us to start meeting and trading in this virtual-reality frontier town. Last year, he even changed the name of Facebook's parent company to Meta, just to show how serious he was about the whole enterprise.
Yet while Zuckerberg is pouring billions into the Metaverse to make this vision a reality, back home at Meta HQ, Rome burns. What began as murmurs of discontent have become a full-blown revolt.
Zuckerberg warned last year that the Metaverse would be an expensive undertaking. But inattentive shareholders are only just waking up to how expensive it really is. The Metaverse has swallowed up over $15 billion of R&D expenditure in the past year alone. The cumulative expenditure to date is $36 billion – a sum more than double the annual GDP of Jamaica.
Facebook took almost $118 billion in revenue in 2021, but times are tougher now. Lockdowns, a great boon for social media, are over. Meta has also been hit hard by the growth of TikTok, and by restrictions on its behavioural-data collection from Apple. Meta's third-quarter results last month showed that net income had fallen by 52 per cent from a year ago – largely thanks to Zuckerberg's Metaverse obsession.
In an era of cheap money, shareholders and lenders might have indulged this obsession for longer. But as regulatory and legal battles swamp Meta, and interest rates rise, it now looks like a hubristic self-indulgence. Meta shares have lost 72 per cent of their value this year. All tech stocks are tumbling – Google is down 40 per cent year on year – but Meta's fall is even more significant. It is the poorest performing company in the S&P 500 this year. Large-scale layoffs are expected this week.
This might not matter so much if Meta were showing some real progress with the VR initiative. Yet leaked memos from the company acknowledge problems, or 'quality gaps and performance issues'. Few people outside Meta use it, and staff hate being made to use it. 'Why don't we love the product we've built so much that we use it all the time?', asked Metaverse vice-president Vishal Shah in a leaked memo.
Most surreal of all, after criticism that you could only appear in the Metaverse from the waist up, Facebook posted a bizarre video of Zuckerberg's avatar jumping – only to later acknowledge it was fake.
However, there's nothing that angry shareholders can do. Google popularised a new model of ownership when it undertook a public offering in 2004, in which the founders maintain outsized voting rights. This model was followed by Facebook after it held its initial public offering in 2012. So Zuckerberg owns only 13 per cent of the value of the shares, but has 54 per cent of the vote. As Richard Windsor explains, not only does this ensure Meta is a private fiefdom, but it also means that non-voting stockholders disproportionately suffer the consequences of Zuckerberg's decisions.
Two things are remarkable about Zuckerberg's misadventure. One is that, given Meta's technological assets, the Metaverse needn't have been a misadventure at all. Meta has a valuable product in consumer VR, thanks to a long-term investment in Oculus, a VR company it bought in 2014. Indeed, Oculus's Quest 2 is consistently rated as the best VR headset on the market. It doesn't require an expensive PC and costs less than an Xbox. A wide range of entertainment applications, ranging from first-person shooters to fitness workouts, are available for Quest. But Zuckerberg places a curiously low value on games.
Equally puzzling is the fact that Meta is shunning the 'augmented reality' approach that has already proven a success since Pokémon Go became a hit in 2016. As the name suggests, this augments social activities we already engage in with extra digital information, usually via a smartphone. (Pokémon Go, for instance, superimposes Pokémon characters on to the real world using a phone's camera and screen.)
Instead, Zuckerberg insists his Metaverse must be an entirely immersive experience. And in doing so, he is overlooking something important. What makes fantasy worlds in literature so compelling is that the reader's imagination provides the pictures. A virtual-reality fantasy world, such as that of the Metaverse, reminds you of its technical deficiencies at every turn. By taking everything so literally, Zuckerberg ensures there can be no magic here.
And this could prove fatal for the Metaverse. For what it really reveals is Zuckerberg's own dulled and impoverished imagination.
Andrew Orlowski is a weekly columnist at the Telegraph. Visit his website here. Follow him on Twitter: @AndrewOrlowski.
Picture by: YouTube / CNET Highlights.
To enquire about republishing spiked's content, a right to reply or to request a correction, please contact the managing editor, Viv Regan.