Musk is right to throw open the doors of Twitter jail
The elites' response to Twitter's amnesty on banned accounts has been unhinged.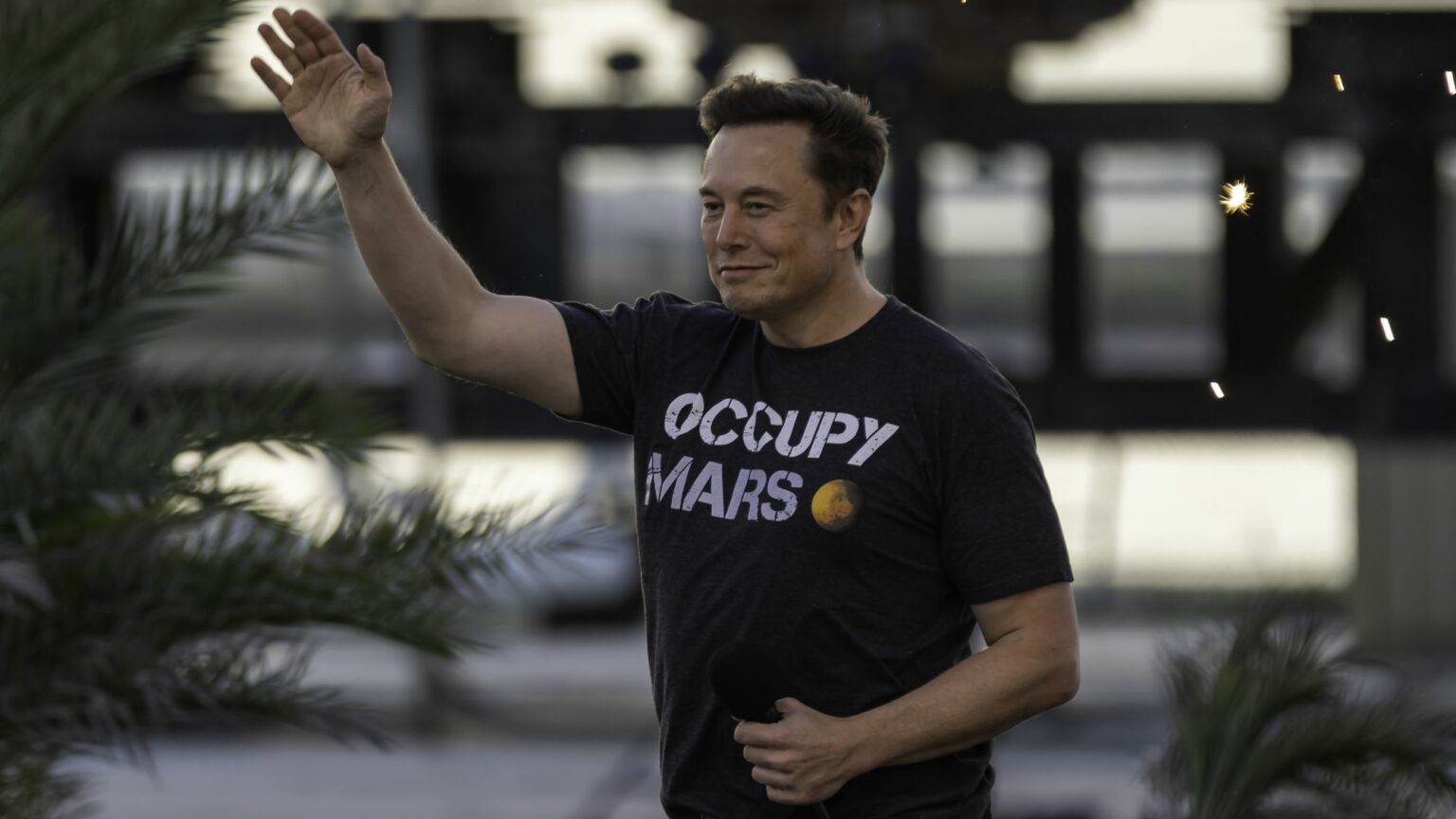 Elon Musk has promised to throw open the doors of Twitter jail and reinstate a large number of suspended accounts. Last week, Twitter's proud new owner posted a poll asking whether users thought Twitter should 'offer a general amnesty to suspended accounts, provided that they have not broken the law or engaged in egregious spam'. The results came out overwhelmingly on the side that it should, with 72 per cent for 'yes' and 26 per cent for 'no'. Signing off with the words 'Vox Populi, Vox Dei' ('The voice of the people, the voice of God'), Musk announced that an amnesty will be granted this week.
Ever since Musk completed his Twitter takeover, the blue-check class has been losing its collective mind. These people are clearly terrified by Musk's promise to 'free the bird' and make Twitter a haven for free speech. For someone who is not terminally online, this entire controversy might seem irrelevant. After all, Twitter is not real life. But the elites' response to Musk giving a platform to people who have said offensive but nonetheless legal things is significant. It illustrates their antagonism towards free speech and their wider disdain for the public.
The suspension amnesty is only the latest in a string of controversial Musk decisions. He has announced mass lay-offs for Twitter staff and created outrage by suggesting users should pay for their official checkmarks. And then, just over a week ago, he welcomed the previously banned Donald Trump back on to the platform. Like the suspension amnesty, the fate of Trump's account was also decided by Musk's followers – 51 per cent thought the former president should have his account reinstated.
The backlash to the suspension amnesty was, naturally, immediate and unhinged. Musk has been accused of facilitating white supremacy, conspiracy theories and harassment. Some have even claimed that Musk now has blood on his hands.
Alejandra Caraballo of Harvard cyberlaw clinic described the decision as 'like opening the gates of Hell'. Michael Edison Hayden, a reporter and spokesman for the Southern Poverty Law Center, accused Musk of 'bringing white supremacy back in a big way'. Imran Ahmed, chief executive of the Center for Countering Digital Hate, warned that 'superspreaders of hate, abuse and harassment will be the only people to benefit from this latest decision by Twitter' and urged brands to continue pulling their ads from Twitter.
This is a ridiculous overreaction. It also reflects an ignorance of the vast number of people who have been caught up in Twitter's content-moderation policies, often when they haven't said anything remotely controversial. I would wager that the majority of banned accounts never should have been banned in the first place, even under Twitter's existing rules.
The obvious problem with Twitter's automated content-moderation system is that it cannot identify irony, satire or hyperbole. It often flags jokes and sarcasm as violence. I have first-hand experience of this. I lost my old account because I told a friend that I was going to kill him after he posted a mundane opinion I disagreed with. Apparently, I had violated Twitter's rules against 'violent threats'. Meanwhile, Twitter has somehow allowed child sexual exploitation content to go under the radar.
The fact that woke leftists are terrified at the prospect of Twitter users being allowed to say and read what they like is telling. It shows that what they really oppose here is free speech itself, and that this opposition is driven by a contempt for the general public. The cultural elites seem to think that ordinary people cannot be trusted to critically digest the content they see online. It is the public, not Elon Musk, who they really fear.
Lauren Smith is an intern at spiked.
To enquire about republishing spiked's content, a right to reply or to request a correction, please contact the managing editor, Viv Regan.