Prince Harry and the cult of 'openness'
Our culture of narcissism has destroyed the private sphere.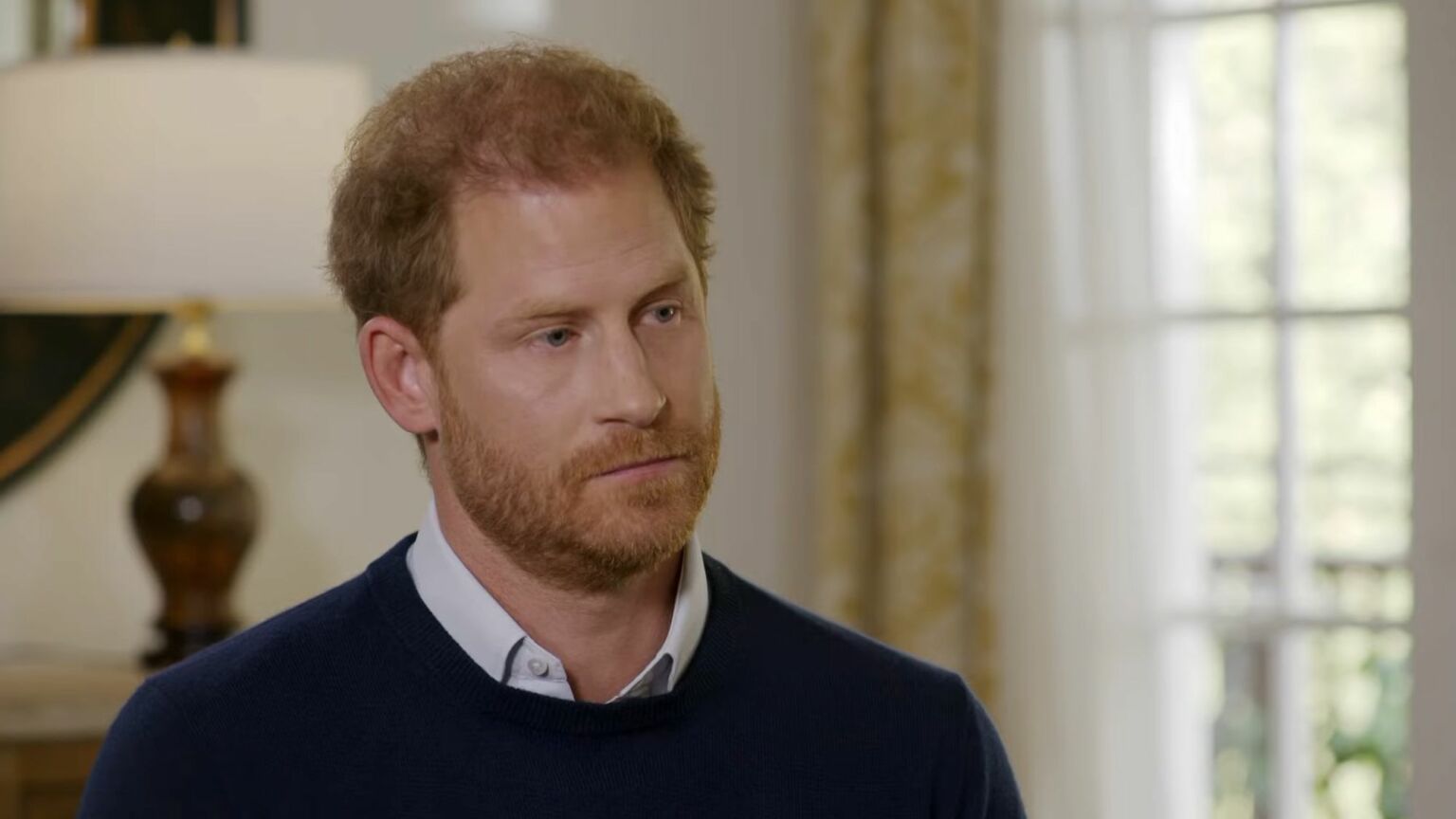 First there was the Oprah interview, then the six-hour long Netflix snooze-fest. Just when we thought we'd reached peak Prince Harry, that there was nothing about the man we did not know, up he pops with more revelations. Prince William allegedly shoved him, broke his necklace and sent him crashing into a dog's bowl. Following a trip to the North Pole, he suffered a 'frostbitten penis'. He lost his virginity in a field behind a pub with an older woman who treated him like a stallion. He killed 25 people while on tour with the army in Afghanistan. Drug-taking, messages from his dead mother, pet names for family members – all is hilariously and tragically divulged in his soon to be released memoir, Spare.
But what does Harry's verbal incontinence actually reveal? We see a man so spoiled, so unaware of his own privilege, that he is eaten up with petty grievances. He complains about his stepmother turning his old bedroom at Clarence House into a dressing room – when he was 28 years old and in possession of an entire house of his own. We see a man so dim he sees no contradiction between expressing hope for a reconciliation with his family, at the very same time as bitching about them on the world stage. A man so lacking in self-awareness he sees no hypocrisy in complaining about the press intruding on his privacy, in the exact same breath as he tells tales about his brother and sister-in-law. A man so self-absorbed he has no notion of duty, service or respect – either to brotherly bonds, the royal family or the 'code of silence' among soldiers.
Why would anyone expose themselves to the world in this way? A common explanation is that Harry is doing this for the money – that in order to fund his Montecito lifestyle he must sell his soul to Netflix and Penguin books. But the many interviews and hours of Netflix footage show no sign of a man held hostage, with personal details being cajoled out of him against his will. Another explanation is that Meghan puts him up to it – but as Fraser Myers wrote on spiked earlier this week, 'Harry doesn't need Meghan by his side to be insufferable'. The truth is, Harry needs no coaxing to spill it all.
To watch Harry talking about himself is to witness what happens when we abandon all boundaries between the public and private spheres of our lives. Harry seems to have lost any sense of a border between his interior world of thoughts and feelings, and the outside world of speech; between the private realm of family and home and the public realm of work, responsibility and social convention.
Families argue all the time. Siblings fight. We get angry and upset. And in the heat of the moment, we say things we might later regret. Crucially, this takes place behind closed doors, in private. The privacy of the home allows us to behave badly, but also to forgive each other and move on. Making details of private squabbles public imbues them with a permanence that they were never meant to have.
We shouldn't blame money or manipulative interviewers for pushing Harry to reveal every last intimate detail of his life. More likely, he has been taught by therapists and mentors that this is the right thing to do. The popular assumption today is that keeping things private or 'bottled up' is bad. Complete openness is the best – indeed, the only – way to safeguard your mental health. Harry has imbibed the message that 'speaking your truth' is the route to authenticity. We live in an age when being authentic to our 'true selves' is considered the pinnacle of achievement. Where centering our own emotional needs above our work, community and even family members is considered not selfish, but imperative.
Fear-mongering about the dark side of privacy has been a popular pastime of psychologists since the time of Sigmund Freud. Over many decades, such beliefs have moved off the therapist's couch to take root in our broader culture. Today, the words 'private', 'secret' and 'behind closed doors' arouse suspicion. Rather than conjuring images of home, or the family, a haven in a heartless world, the private sphere has come to be seen as a site of abuse. Reserve, a stiff-upper lip and stoicism are all now considered negative personality traits denoting a lack of warmth and openness. The compulsion to share, to break down the barriers between public and private, is embedded in every aspect of our culture from primary school circle-time to social media, from the advice dished out in magazines to the platitudes spouted by celebrities.
The irony, of course, is that our sense of ourselves does not become stronger the more it is revealed – it becomes weaker. It leaves us to depend on others to validate our feelings and desires. This is what seems to lie behind Harry's emotional incontinence. He is not a man exercising agency, in control, seeking only a fat pay cheque. He is a pathetic, fragile creature, incapable of seeing beyond his own immediate feelings, unable to exist without constant public validation. Harry shows us the importance of keeping some things private. Now, if only he would shut up.
Joanna Williams is a spiked columnist and author of How Woke Won, which you can order here.
Picture by: YouTube / ITV.
To enquire about republishing spiked's content, a right to reply or to request a correction, please contact the managing editor, Viv Regan.