Novak Djokovic and the week Australia lost its mind
The demonisation of the unvaccinated tennis star at last year's Australian Open was unhinged.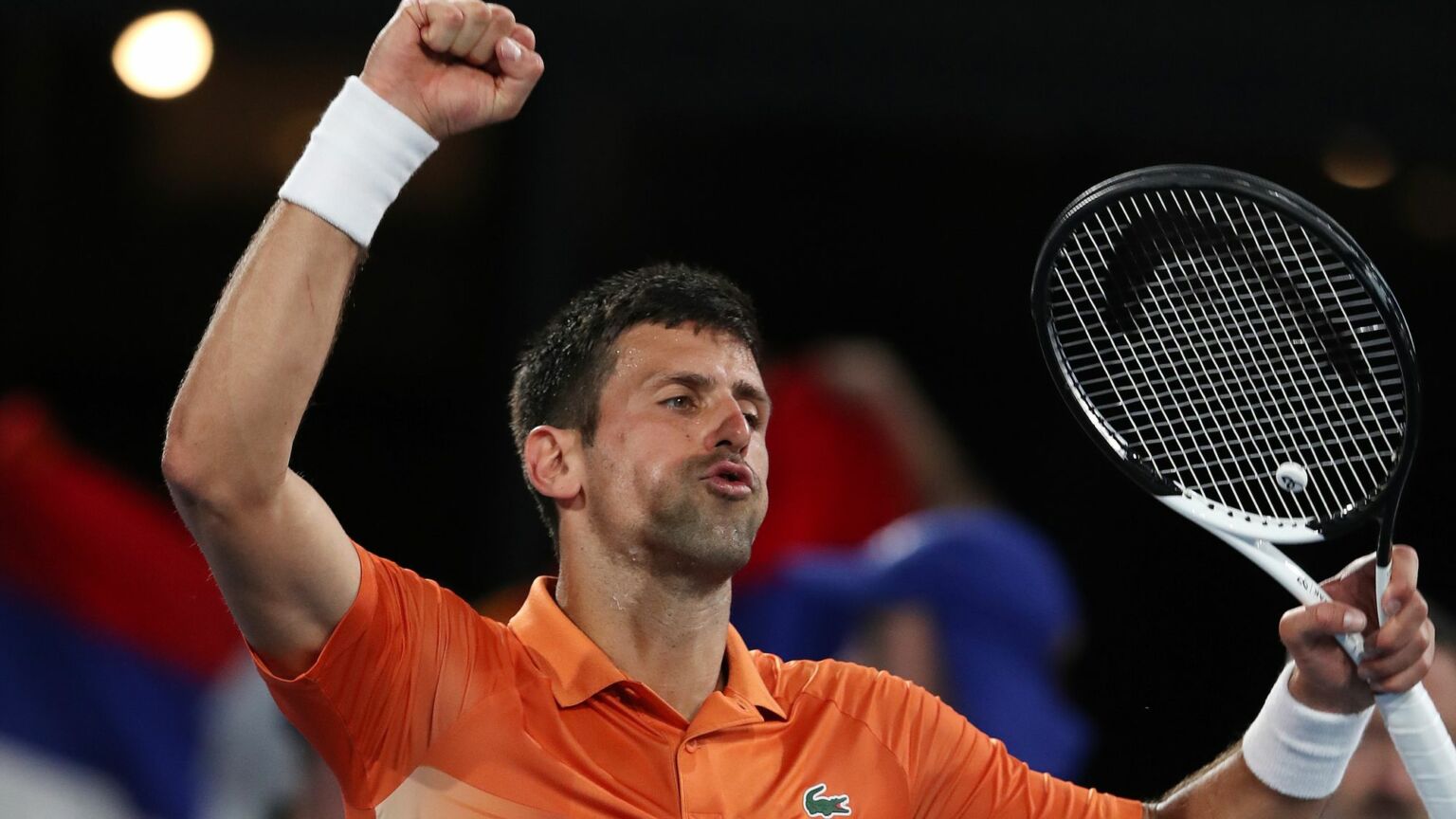 Novak Djokovic won the Adelaide International tennis tournament in Australia last night. Although the tournament is only a warm-up to next week's Australian Open, this is still a major symbolic victory for the world No5. This time last year the Serbian tennis star found himself at the centre of a hysterical political storm in Australia. When he should have been training for the 2022 Open, he was confined to a grotty immigration hotel. He was eventually deported by the Australian authorities, missing out on the tournament altogether.
The row began in early January 2022. Full Covid vaccination was then a condition of entry to Australia, as well as the Australian Open. But because Djokovic had recently contracted Covid, and would therefore have had Covid antibodies in his system, he was granted a medical exemption. But after a visa mix-up when he arrived in Melbourne, he was denied entry to Australia on the grounds that he was unvaccinated. He was then moved to an immigration hotel. Before long, after an intervention from Australia's then immigration minister, Alex Hawke, Djokovic was deported and prevented from playing.
It quickly became clear that the treatment of Djokovic had less to do with public health than with his personal beliefs. According to Hawke, Djokovic's decision not to have the vaccine made him a 'talisman of a community of anti-vaccine sentiment'. In documents filed to the Australian courts, Hawke argued that allowing Djokovic to stay in Australia could 'lead to an increase in anti-vaccination sentiment' and even 'civil unrest'. Notably, the court documents acknowledged that, because of Djokovic's prior Covid infection, he presented a 'negligible risk to those around him'.
You did not need to agree with Djokovic's refusal to get vaccinated – he has strange views on a range of health issues – to see the problem with all this. The response from Australia's political and media establishment was irrational, authoritarian and completely over the top. At one point, then prime minister Scott Morrison threatened to put Djokovic on 'the next plane home'. Despite the fact that Djokovic had only made a handful of comments on the Covid vaccine, he was presented in the media as a ringleader of an anti-vax movement. His mere presence on Australian soil was said to be a corrupting influence on the public. Pundits revelled in the shabbiness of the hotel he had been forced to stay in, presenting it as a just punishment for failing to get vaccinated. It was as if Djokovic had become a scapegoat for all the pent-up anger following two years of severe Covid restrictions.
Thankfully, Australia has since wound down its Covid restrictions. In July 2022, it scrapped the requirement for international travellers to declare their vaccination status. Djokovic's visa ban was formally overturned in November. And, last month, he arrived in Australia without a hitch. It seems that the hysteria that greeted his arrival a year ago has also abated.
Djokovic's return is good news for tennis. But his ban from Australia last year has still done serious damage. At that point, he had won the Australian Open nine times, including the previous three tournaments. And so he was denied the opportunity to compete for a fourth consecutive victory. In Djokovic's absence, last year's title was taken by his great rival, Spanish world No2 Rafael Nadal. Currently, Nadal holds the record for the most Grand Slam titles in the men's singles, with Djokovic trailing by just one trophy. The spiteful ban on Djokovic could well have changed tennis history.
His return to Australia, and the West's return to pre-Covid normality, is welcome. But it should not be cause for complacency. There is a danger that this period of hysteria and authoritarianism will be quietly forgotten. It really shouldn't be. Otherwise, we risk repeating many of the same mistakes, when another crisis arrives.
Laurie Wastell is an intern at spiked.
To enquire about republishing spiked's content, a right to reply or to request a correction, please contact the managing editor, Viv Regan.