Now even Peter Pan has been given a trigger warning
Universities are treating students like the boy who wouldn't grow up.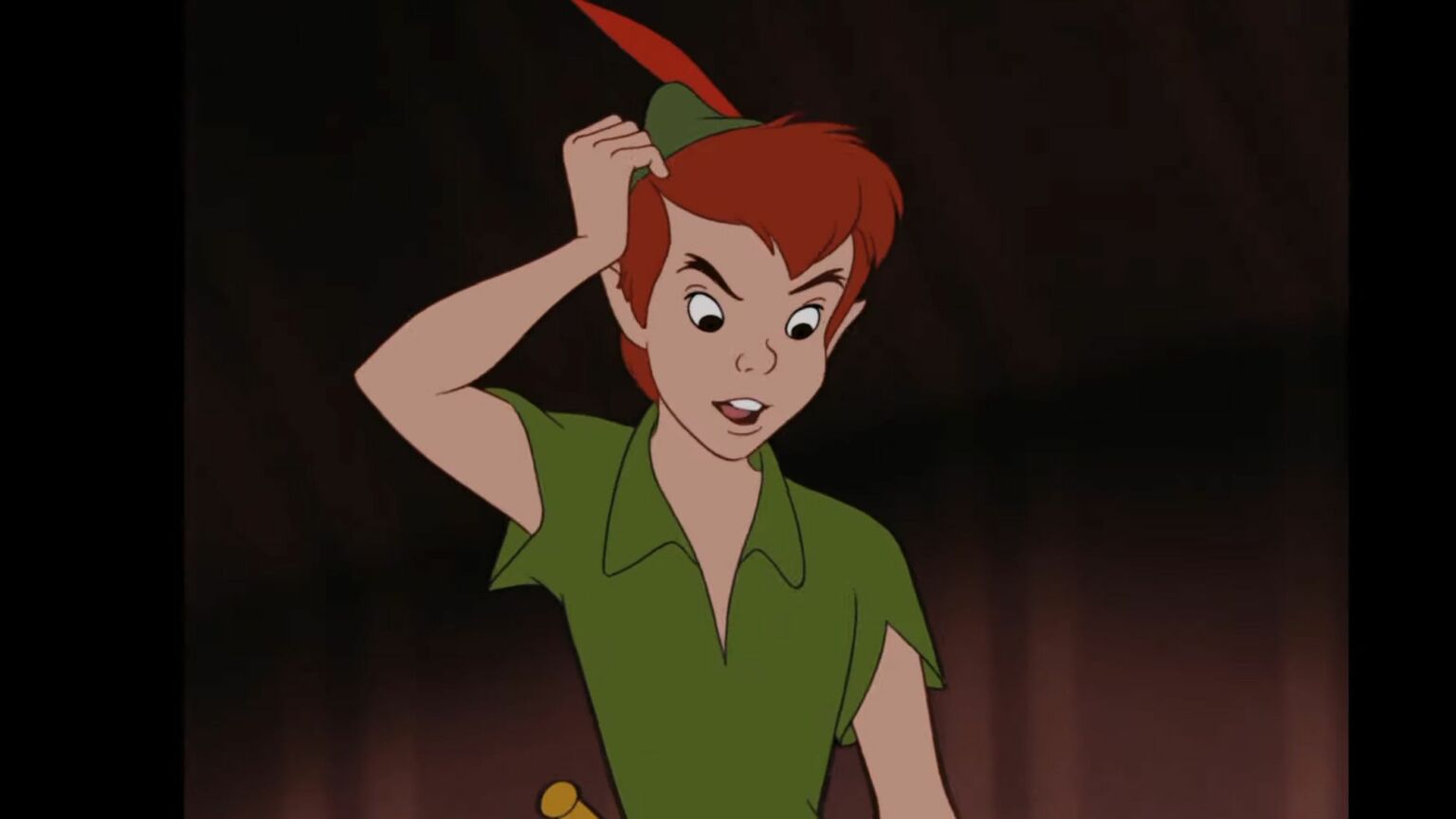 In JM Barrie's classic children's novel, Peter Pan, Neverland is the place where no one ever grows up. Today, Barrie's fictional Neverland has become a reality on UK campuses.
A freedom-of-information request by this weekend's Scottish Mail on Sunday found that Peter Pan is among the latest books to be slapped with a trigger warning by university officials. According to Aberdeen University, the beloved children's book could prove to be 'emotionally challenging' to some adult undergraduates.
Trigger warnings, which aim to warn undergraduates in advance about content they may find 'distressing' or 'offensive', have become increasingly common in universities in recent years. Although, when they first appeared, they were used to draw attention to more adult themes in course content – from rape and murder to suicide and racism.
The threshold for what can be deemed triggering seems to get lower by the day. Back in 2016, the law faculty at Oxford introduced trigger warnings to its lectures on sexual offences. Barely a year later, English literature undergraduates at Cambridge were given trigger warnings for Shakespeare plays for their 'potentially distressing topics'. Last year, in an irony of ironies, students at the University of Northampton were warned of the potential thoughtcrimes they might encounter in George Orwell's Nineteen Eighty-Four. And now, we have reached a new low, where even children's literature can be considered challenging and hurtful to students.
So, what exactly is supposed to be 'triggering' about Peter Pan? According to Aberdeen University, it isn't the ticking crocodile or the villainous Captain Hook that is likely to give students the biggest fright, but the novel's 'odd perspectives on gender'. How terrifying.
It is not just Peter Pan, either. Other children's books that have been slapped with trigger warnings at Aberdeen University include Robert Louis Stevenson's Treasure Island, Edith Nesbit's The Railway Children and The Lion, the Witch and the Wardrobe by CS Lewis. Stories about pirates, talking lions and fairies, in other words.
A statement by a university spokeswoman offers a poor defence. 'Our content warnings reflect the fact that every student is different', she explains, '[they] do not seek to tell them what they should or should not find challenging'. This is disingenuous, as this is exactly what trigger warnings do. They highlight specific themes or plot points that students might be challenged by.
More bizarre still, Aberdeen's spokeswoman also claims that trigger warnings 'enable us to explore controversial topics that could otherwise be difficult to address in an inclusive and supportive environment'. In reality, the exact opposite is true. By encouraging students to view literature as likely to cause emotional harm, trigger warnings only add to the stifling, censorious atmosphere on campuses.
In truth, the widespread practice of trigger warnings runs directly counter to the mission of a university. Higher education should seek to broaden young minds, to make wise, independent-minded adults out of inquiring young undergraduates. Instead, many universities today encourage students to be narrow-minded and censorious by going to great lengths to shield them from offence. The message is clear: no difficult ideas here, thank you very much – this is a university.
The desire to shield students from harm also undermines academic standards. Universities across the UK no longer require students to study books that might be 'potentially distressing'. When a book is slapped with a trigger warning, it is often just a matter of time before it is removed from courses entirely.
If braver students do dare to read Peter Pan, they will find a tale with an important message. Peter wants to stay a child forever, playing with the Lost Boys and flying around without a care in the world. But the dreaded Captain Hook is always lurking – eventually, even Peter has to face his fears. He has to grow up.
Students need to grow up, too, for their sakes and ours. The world needs more fearless problem-solvers and brave intellectual explorers. But if our universities keep on treating students like children, they will stay in Neverland forever.
Laurie Wastell is an intern at spiked.
Picture by: YouTube / MOV Clips.
To enquire about republishing spiked's content, a right to reply or to request a correction, please contact the managing editor, Viv Regan.