The crusade against juries
The removal of juries from rape trials would be a recipe for injustice.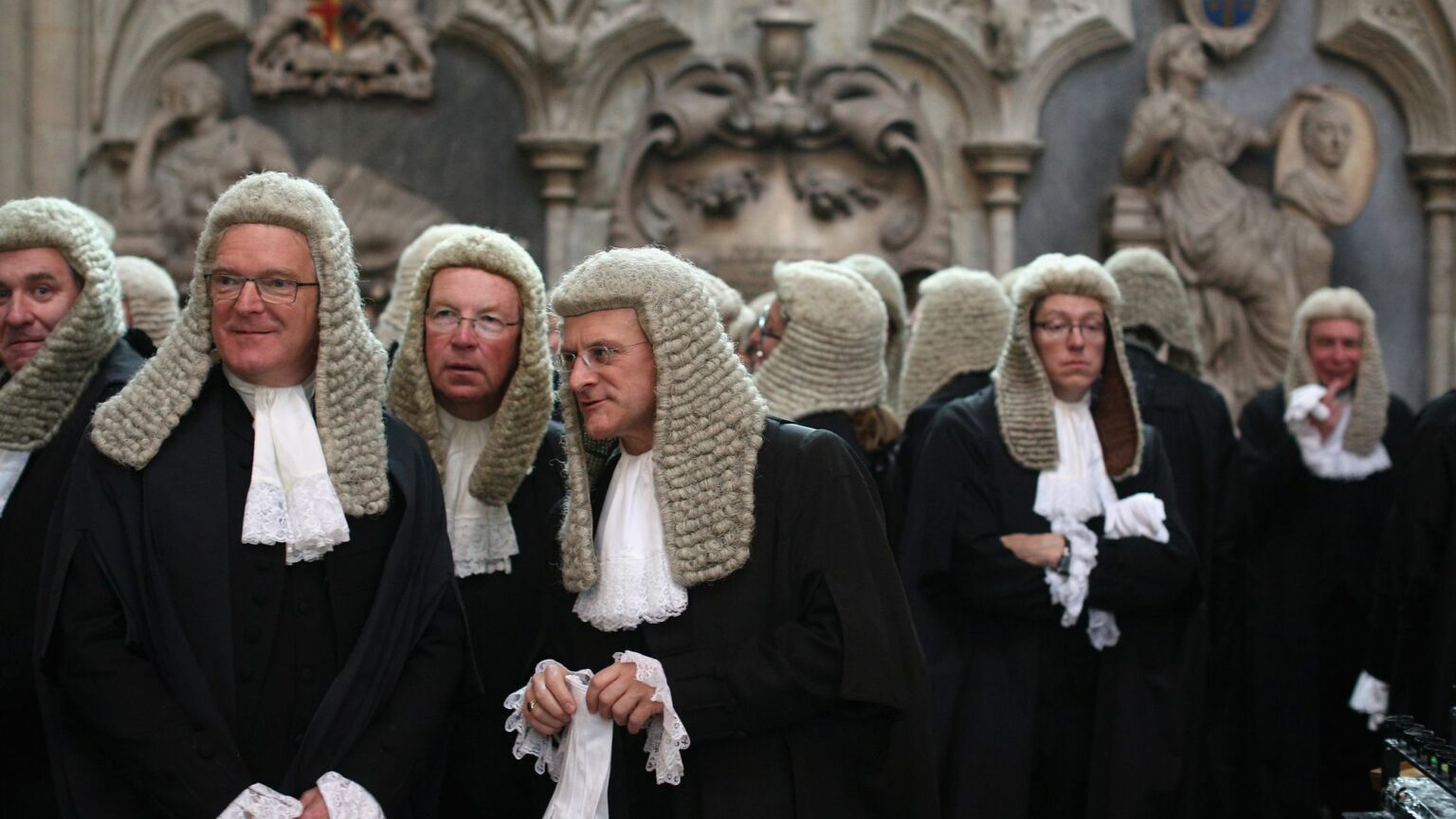 Juries are under attack. Earlier this month, France removed juries from most rape trials, despite heavy resistance from the judiciary. All cases involving crimes with maximum sentences of between 15 and 20 years will now be tried by courts of five judges, rather than the previous three judges and six jurors.
Similar measures are being proposed in Scotland. In 2021, the senior Scottish law officer, Lord Advocate Dorothy Bain, suggested that politicians were 'morally obliged' to consider judge-led trials in rape cases, in order to deal with a backlog from the Covid pandemic. This followed proposals by a senior Scottish lawyer earlier that year, who argued that more rape cases should be heard by a single judge with no jury. This, Lady Dorrian argued, would 'fundamentally change and improve the way sexual offences are prosecuted in Scotland'.
Proposals are also being made in England and Wales to further complicate already complex rape laws. The Right to Equality campaign group, led by barrister Charlotte Proudman and in partnership with the Good Law Project, has proposed that rape be 'redefined' to criminalise 'unwanted sex'. The group argues that rape should be defined as a 'crime of inequality', in which 'force incorporates multiple inequalities of power – such as age, race, disability, celebrity, caste, sexual orientation, gender identity and sex / gender'.
Beneath the academic gibberish is a terrifying proposal. It would place unprecedented power in the hands of judges to regulate intimacy. It would make interracial and other diverse relationships more open to legal intervention.
Rape is among the most complicated crimes on our statute book. Rape cases involve the complex interaction between black-letter law and sexual behaviour. But banning jury trials and diluting the definitions of sexual offences will not bring about more justice. Quite the opposite. Juries, in particular, are an essential safeguard against injustice.
I wish these campaigners would spend a few days sitting in rape trials. They would see that juries take their role incredibly seriously. And the lawyers involved are obliged to make the process as stress-free for the complainant as possible. There are already strict rules about how lawyers can question the parties, including restrictions on asking about a complainant's sexual history. Evidence is often pre-recorded, with only the cross-examination proceeding in front of the jury.
This system is far from perfect. But the jury is, and always has been, the most effective element of the trial process. Research has found that juries show no bias against rape complainants. Contrary to popular myth, the rape conviction rate (when cases come to trial) is currently at 70 per cent, meaning that juries are considerably more likely to convict than acquit in rape cases.
A jury trial is inherently fairer than a trial led by a judge alone. The principle behind juries is that 12 members of the public are more capable of deciding on the facts of a case than a single person, however qualified that person is. These campaigners, by contrast, put far too much stock in the ability of one individual to judge someone's guilt. In the end, their main concern seems to be producing more convictions – not making sure justice is done.
Their proposals must be resisted. Judge and eminent legal philosopher Lord Devlin famously called the jury system the 'lamp that shows that freedom lives'. It is essential that we keep that lamp burning.
Luke Gittos is a spiked columnist and author. His most recent book is Human Rights – Illusory Freedom: Why We Should Repeal the Human Rights Act, which is published by Zero Books. Order it here.
To enquire about republishing spiked's content, a right to reply or to request a correction, please contact the managing editor, Viv Regan.