The two faces of Keir Starmer
The Labour leader has never made a pledge he hasn't broken.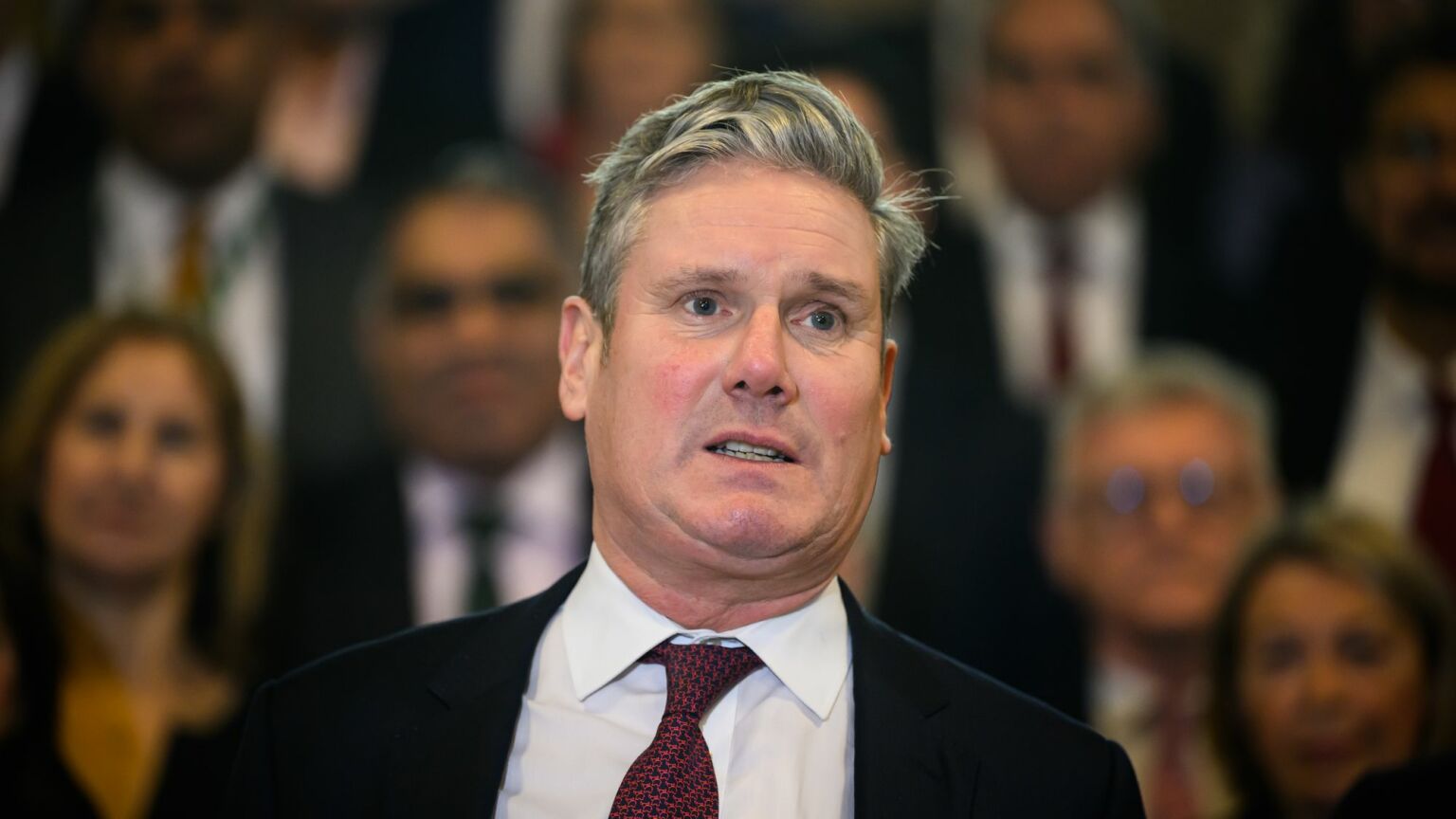 Being exposed in office as profoundly untrustworthy has brought down many a prime minister. But UK Labour leader Keir Starmer must be the first politician to have made his untrustworthiness central to his campaign to get the top job.
Starmer is already well into his second phase of promise-breaking, following his inaugural deceit of the electorate over Brexit. Shortly before the 2017 General Election, he promised Labour would support Brexit in the ensuing parliamentary term 'as a matter of principle'. After the election, however, he then launched a campaign for a second referendum to overturn the Brexit vote.
It now seems that he has turned his pledge-busting talents on his own party. He won the 2020 leadership contest on a continuity-Corbyn manifesto that embraced nationalising key industries, ending NHS outsourcing and scrapping student tuition fees. He has since followed that up by chucking his predecessor out of the parliamentary party and undertaking a full-throttle reversion to Blairism.
A week or so ago, Sky's Sophy Ridge cornered him on some of his u-turns, including his pledge to 'defend free movement as we leave the EU'. These days, Starmer says he actually has a 'red line' in place against bringing free movement back. Comically, he claimed to Ridge that his pledge had only applied to the phase when Britain was actually in the process of leaving the EU.
This weekend, it was the turn of the BBC's Laura Kuenssberg to highlight his two-faced approach to politics. She told him: 'One of our viewers wants to know: "If Keir Starmer has broken all of his pledges to the Labour Party, how can the country expect to trust a word he says?"' Starmer's reply was priceless: 'When I was running for leader, I made pledges that reflected my values. Since then – we're now three years on – a lot has changed.'
In effect, he was repeating that famous Groucho Marx joke, only he wasn't joking: 'Those are my principles, and if you don't like them, well, I have others.'
One would expect pledges that reflect a politician's values to endure regardless of changing circumstances. But not in Starmer's case, it seems. He has essentially revealed that all of his pledges are utterly worthless. That they should not be seen as guarantees of action to follow, but as poses and postures to suit the mood of the moment.
Pressed by Kuenssberg on Labour's pledge to abolish tuition fees, Starmer retorted: 'On tuition fees, I want to see change. I don't think [the current policy] is working… But looking at the damage that's been done to the economy… we'll need to look at that promise again.'
Incidentally, while university students are these days expected to reserve their loathing for Tories alone, has there ever been a group so frequently and grievously betrayed by the centre-left? Tony Blair brought in top-up fees straight after winning the 2001 election, on a manifesto that stated: 'We will not introduce top-up fees, and have legislated to prevent them.' Then, Nick Clegg made a flagship promise to get rid of tuition fees before the 2010 election. But he promptly signed a coalition agreement with David Cameron, which tripled the fees instead. 'I'm sorry, I'm sorry, I'm so, so sorry', the former Lib Dem leader later declared, in a vain attempt to save his own neck. And now we have Starmer whipping the rug out from under a new generation of undergraduates.
Starmer's tuition-fees pledge has died a death alongside one about getting rid of NHS outsourcing and others about nationalising rail, energy and water.
We should be especially concerned about what Starmer might be planning for Brexit. For now, Starmer says he plans to make Brexit work for the economy. 'We will improve the deal we've got', he says, which could mean literally anything. He also says he will support Rishi Sunak if the PM does a deal – effectively any deal to the EU's liking – on the Northern Ireland Protocol.
On gender self-identification and the militant trans-rights agenda, of which he was once a supporter, Starmer's position is now that there should be 'a respectful debate that recognises the different arguments being made'. Speaking to Kuenssberg, he said he had 'concerns' about the gender-recognition laws recently passed in Scotland, although he failed to set out any kind of clear or principled stance. 'At the moment, this is being treated as a political football from start to finish and I don't think that advances the cause of anyone', he said, weakly.
On the current wave of strikes, he told LBC earlier today: 'I do not want teachers to go on strike, I do not want nurses to be on strike. What I want is a grown-up government that gets into the room and solves the issues.' As to the question of whether Starmer supports the strikers, his answer, as ever, is as clear as mud.
The one thing to be said for Starmer's duplicitous approach is that it is now so flagrant that none of us will be able to say we weren't warned in advance. Where former PMs have let us down in shocking ways, this wannabe PM is already telling us that he will let us down, and is even showing us how. All that remains to be seen is whether we, collectively, are willing to fall for it.
Patrick O'Flynn is a former MEP.
To enquire about republishing spiked's content, a right to reply or to request a correction, please contact the managing editor, Viv Regan.