Why Davos Man hates Brexit Britain
Populism still haunts the globalist elites.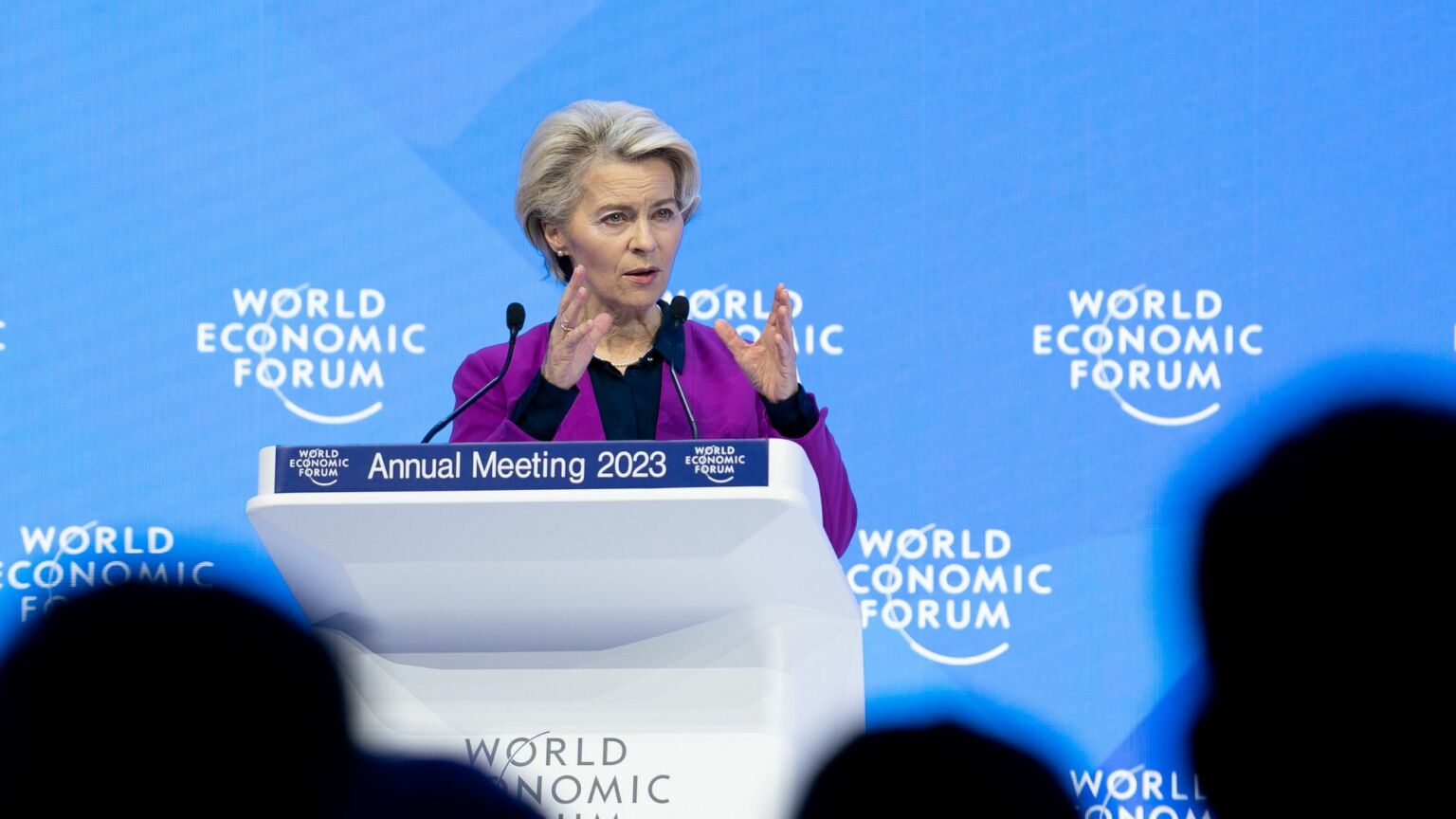 The World Economic Forum (WEF) has always been haunted by Brexit and the challenge it poses to the globalist project. After all, from globalists' perspective, Brexit symbolises the global threat of the populist revolt.
Ever since the 2016 referendum, globalists have presented Brexit as a curse on political life. Writing in Forbes in 2016, one journalist even described Brexit as a 'populist revolt against "Davos Man"'.
Most supporters of Brexit probably have no idea how much consternation their triumph has caused among globalists, whether that be to Remainers, EU ideologues or their allies in the WEF. This sense of alarm was captured well by commentator Anatole Kaletsky, who noted in 2016 that 'Europe's fear of contagion is justified, because the Brexit referendum's outcome has transformed the politics of EU fragmentation'. 'Brexit', he added, 'has turned "Leave"… into a realistic option in every European country'.
The globalist elites have bashed Brexit ever since, eagerly blaming any problem confronting Britain on its decision to leave the EU. This attempt to take Britain down and see off Brexit continues to this day. Earlier this month, for instance, Indian-American commentator Fareed Zakaria wrote that '2023 could be the year that exposes populism for the sham that it is'. He pointed to the 'havoc' supposedly caused by Brexit. '[Britain's] self-defeating decision to exit its largest market, the European Union, continues to depress the country's economic prospects, and it remains the weakest of the Group of Seven economies. In the Group of 20, only Russia is projected to do worse than Britain in the near future', he wrote. For Davos Man, then, a supposedly floundering Brexit Britain is great news.
British globalists have also been greatly cheered by their nation's economic problems. 'We seem to have passed peak populism', wrote arch Remainer Andrew Adonis earlier this month. He described Brexit as 'an absurd and damaging project based on a host of populist lies'.
There is no doubt that Brexit is in big trouble. A succession of incompetent and lazy Conservative leaders have failed to realise its potential for national renewal. Indeed, Britain is still being led by an establishment that never believed in the ideals associated with Brexit in the first place. As a result, millions of Brexit supporters feel betrayed and demoralised.
Yet globalists have very little to crow about these days, either. Not that you would know, judging from their performance at Davos last week. Speaker after speaker put on a brave face and insisted that the West was more united behind globalist values than at any time since the Cold War. The unity of the West in support of Ukraine was frequently cited as a vindication of the cosmopolitan project of the WEF.
But Western and European unity over Ukraine is not nearly as robust as the WEF public-relations machine suggests it is. Arguments about whether or not to send tanks to Ukraine show that NATO members are far from united on the question of support for the Ukrainian resistance. Just last week, Austria called for an easing of sanctions against Russia, which then drew a furious response from Poland. According to a recent report, the majority of Western firms are still 'doing business as usual in Russia' – with German companies, in particular, reluctant to abandon the lucrative Russian market. So much for a unified response to Russian aggression.
Economically, globalism is suffering, too. Speakers at Davos did try to talk up the possibility of an economic recovery thanks to the US's success in curbing inflation. But the prospects of recovery could soon be dashed by the looming trade war between the US and the EU, which are increasingly turning towards protectionism and against free trade. Try as they might, the participants at the WEF cannot forever ignore the geopolitical rivalries tearing the globalist project asunder.
Globalists may be revelling in the travails of Brexit Britain. But this looks like a classic case of displacement. Their own project is in dire straits. And no amount of Schadenfreude will help revive it.
Frank Furedi's The Road To Ukraine: How The West Lost Its Way has just been published by De Gruyter.
To enquire about republishing spiked's content, a right to reply or to request a correction, please contact the managing editor, Viv Regan.