Germans have had enough of Olaf Scholz
His Merkel tribute act is utterly unsuited to the great crises of our time.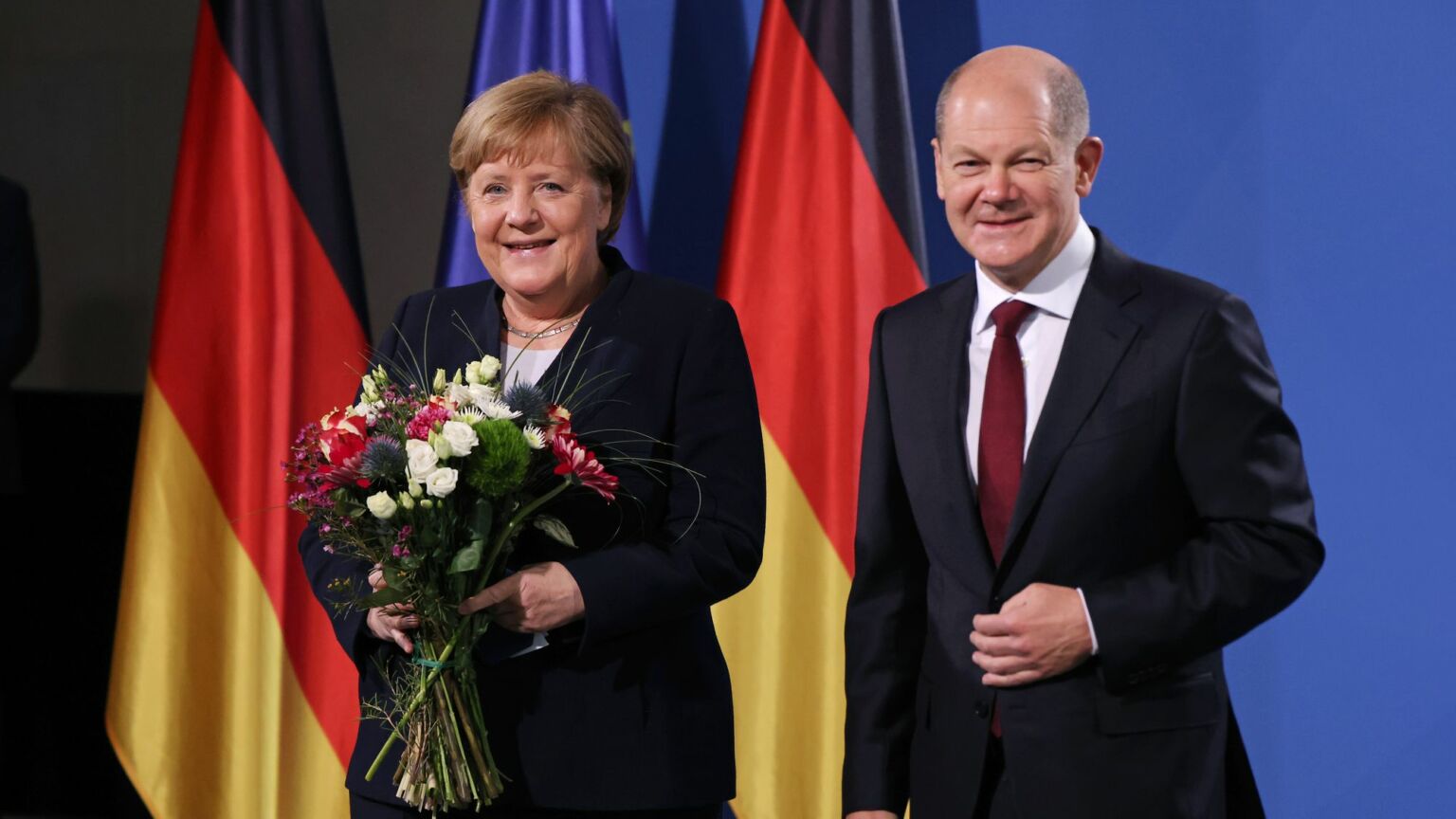 Traditionally, Germans have had a high level of trust in their political leaders. Not anymore, it seems. According to a survey conducted by Forsa this month, public confidence in all levels of government has plummeted. But it is the government coalition, and especially chancellor Olaf Scholz from the Social Democratic Party, that has suffered the biggest decline. Only about 30 per cent of Germans still trust Scholz – compared with over 50 per cent a year ago.
Such a drastic loss of trust is highly unusual. As Manfred Güllner, head of Forsa, notes, 'In the past, trust in heads of government always increased in times of crisis'. He points to former chancellor Angela Merkel, of the Christian Democratic Union, whose trust rating sat at 75 per cent when she left office, thanks largely to her leadership during the Covid crisis.
Indeed, Merkel retained high levels of trust among Germans for much of her 16-year-long chancellorship. She was valued for what was perceived as her steady, calm pragmatism and her consensual, conflict-averse style of governing.
Times have changed, however. Many Germans have now come to the conclusion that Merkel's chancellorship was not the success it seemed to be. Many blame her and her style of politics for the dire situation in which Germany finds itself today, particularly when it comes to the energy crisis. After all, was it really all that rational or pragmatic to shut down functioning nuclear power plants, making Germany dependent on Putin's Russia for its gas? Merkel's Covid policy, with its months' long lockdowns and school closures, is also coming under considerable fire in retrospect.
Now that the curtain has been pulled back on the failures of Merkel's technocratic style of politics, we shouldn't be surprised by the sinking levels of trust in her successor. After all, despite belonging to a different political party, Scholz has long presented himself as Merkel 2.0. At the last election, he claimed that, having served as vice-chancellor under Merkel, he would lead Germany as pragmatically and as steadily as she had done. Now, his Merkel-lite style of governing is coming back to bite him.
Of course, Scholz has, at least rhetorically, tried to break with the Merkel era in some ways – such as in his famous Zeitenwende speech, which he gave after Russia invaded Ukraine in February last year. He promised to revise some of the biggest mistakes made in the past, such as the neglect of Germany's armed forces. But he has struggled to make good on these promises. Scholz is too steeped in the old aloof political style. He is too weak, risk-averse and technocratic to make anything change.
His handling of the Ukraine crisis more broadly has been chaotic, too. His reluctance to help Ukraine defend itself has revealed his distinct lack of courage.
Then there is the energy crisis. Scholz has promised to stave off the worst effects of it by pledging billions in government aid. But none of this serves to convince the majority that his government can be trusted. In fact, it has only ended up alienating and angering most Germans, who see these measures for what they are – an attempt at bribery. Meanwhile, Germany's economic crisis is worsening and its lack of energy security remains a major issue.
Given all that, it probably shouldn't surprise us that Germans don't trust Scholz. Ultimately, he has given them no reason to trust him.
Sabine Beppler-Spahl is spiked's Germany correspondent.
To enquire about republishing spiked's content, a right to reply or to request a correction, please contact the managing editor, Viv Regan.