'The elites are desperate for us to rejoin the EU'
Kate Hoey on the weakness of Sunak, the slipperiness of Starmer and the myth of 'Brexit regret'.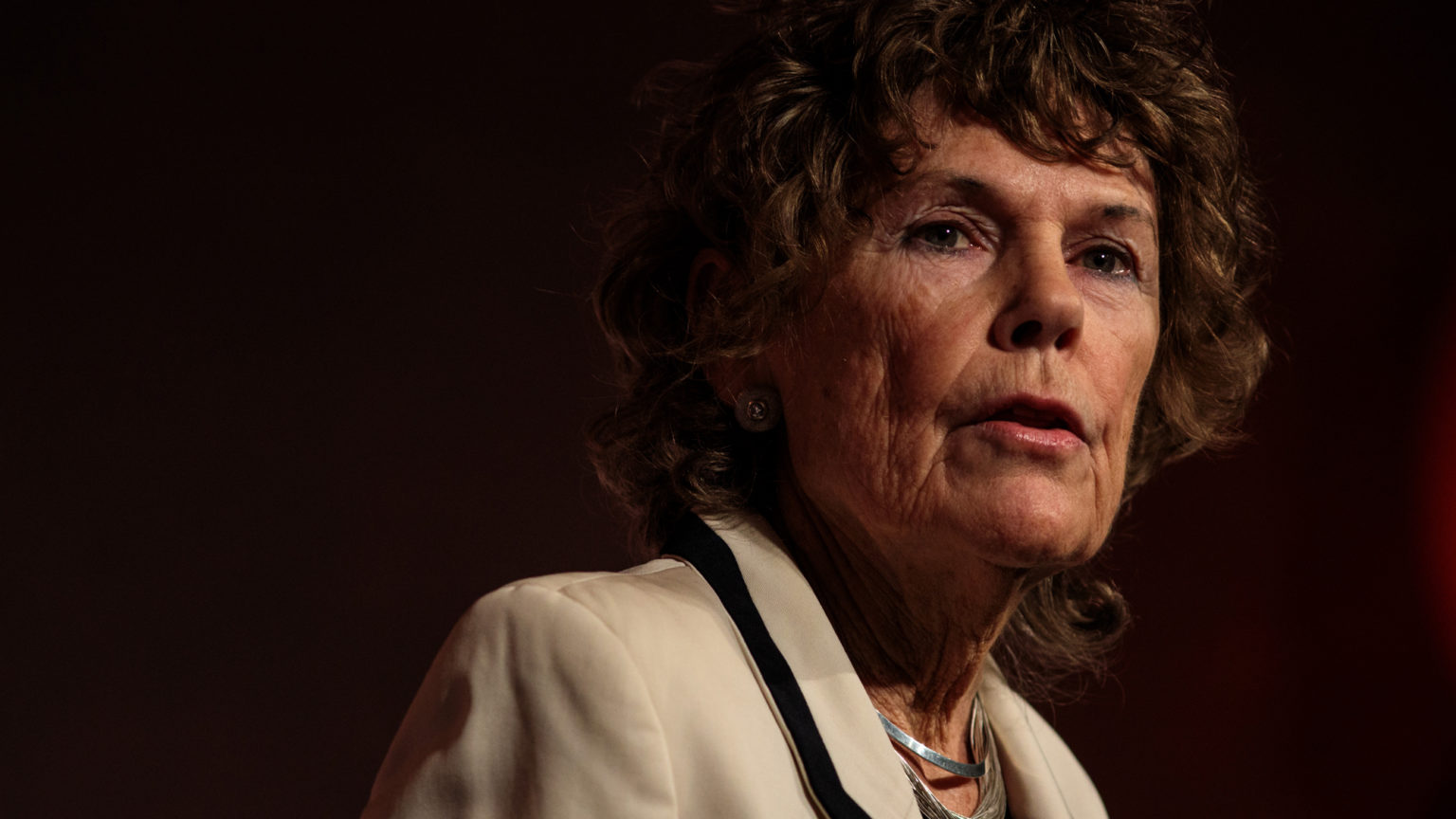 Brexit is at greater risk than ever. The UK government looks set to abandon Northern Ireland to the EU, and is even preparing to build border-control posts on the EU's behalf. The Remainer-dominated media are now almost uniformly peddling the line that Brexit is a disaster that even Leave voters now 'regret'. And while Labour may be paying lip-service to accepting Brexit, it is still led by Keir Starmer, a man who did so much to try to reverse the referendum result. So, what is going on? Why is the UK government so unwilling to stand up to the EU? Why are so many parts of the establishment so resistant to Brexit? And is it possible that the UK could end up rejoining the EU in all but name?
Kate Hoey is a life peer and former Labour MP. She recently joined Brendan O'Neill on the latest episode of The Brendan O'Neill Show. Below is an edited extract from their conversation. Listen to the full episode here
Brendan O'Neill: This government, a supposedly pro-Brexit government, seems to accept the idea that Northern Ireland must remain beholden to EU rules. Why do you think the government is doing that?
Kate Hoey: Rishi Sunak never really got that involved in the Brexit campaign. I don't think he attended any of the rallies around the country or heard what people were thinking. He didn't see how desperately angry people were about the way that the UK was being treated by the EU. They wanted freedom and wanted to take back control, which Rishi Sunak doesn't seem to get. He was not a fervent Brexiteer.
There is also a lot of fear within the government. It was terrified of a No Deal arrangement with the EU – which I personally would have gone along with, because it would have forced us to set out on our own to really make changes. The government is also fearful of a trade war. I always think that fear is slightly exaggerated, because the EU needs our trade. But there isn't really any resolve or courage at the top of government to ever stand up to the EU.
There was a short period when Boris Johnson first became prime minister in 2019, after he had won that majority, where you really felt that we might actually start to act like our own independent country. Now that sense has gone completely. Ministers can't say anything about 'the EU', without saying 'our friends' and 'our neighbours'. I don't want to call the EU my 'friend' after the way it handled the Northern Ireland Protocol and the dispute over fishing rights.
I think the establishment wants to try to have a relationship with the EU where we end up back in the Customs Union and Single Market. Because of course, that's what a lot of Remainers argued for and wanted, even after we voted Leave. And if we do that, then, we really would be back in the EU.
O'Neill: Why do you think Brexit remains such a problem for the British establishment, and the left establishment in particular? What is it about Brexit that has really hit the elites so hard?
Hoey: There was obviously the shock of Brexit. The establishment was shocked. The polls had assumed that Remain was going to win. Also the establishment is very London-centric. An awful lot of civil servants don't get out of London and they don't listen to people from outside. They certainly don't understand what's going on in some of our poorer areas, or those areas in the Red Wall seats that voted very strongly to leave.
Although they would never admit this, there is a real lack of confidence among civil servants. They had been used to everything being checked by or coming from Brussels. Now they're having to learn to stand on their own two feet. And the problem is, ministers seem to be listening too much to their own civil servants, who have this inherent attitude that we shouldn't have left the EU to begin with, and that we should be trying to do everything to get back in.
We're not helped by the media, of course. The BBC has played a shocking role. It has more or less admitted that it was biased during the actual referendum. But even now there is a superior attitude taken by many journalists, that somehow anyone who voted to leave must now be regretting it. That's the line they're trying to push, that everyone wants to actually go back in. Which of course, I don't think is true at all. It may be true of a very small number of people. But certainly in those strong Leave areas, what people are really so angry about is that they haven't got a real, proper Brexit in terms of taking back complete control.
The Withdrawal Agreement was seen at the time as a great achievement – that it was great to have even got any kind of Brexit deal at all. But when you look at it in detail, there's an awful lot of things in the agreement that still allow the EU to have various influences. We've just given in on too many things. The fishing-licence dispute is a classic example of that. All those fishermen who were desperate to get out of the EU's clutches and to get EU ships or boats out of their way have been abandoned.
Also, we've now got Keir Starmer as Labour Party leader, who spent years trying to make leaving as difficult as possible and trying to get another referendum. I have no confidence whatsoever in Keir Starmer when he says that Labour actually respects the Brexit vote. He may well know that there's no way he can actually hold another referendum to get us back in the EU. But we can rejoin the EU in practice, without actually being members in name. That's the way that Starmer and others in his party want to take us back in.
Kate Hoey was talking to Brendan O'Neill on the latest episode of The Brendan O'Neill Show. Listen to the full conversation here:
To enquire about republishing spiked's content, a right to reply or to request a correction, please contact the managing editor, Viv Regan.