Britain has given up on growth
As incomes fall and public services fail, the government is missing in action.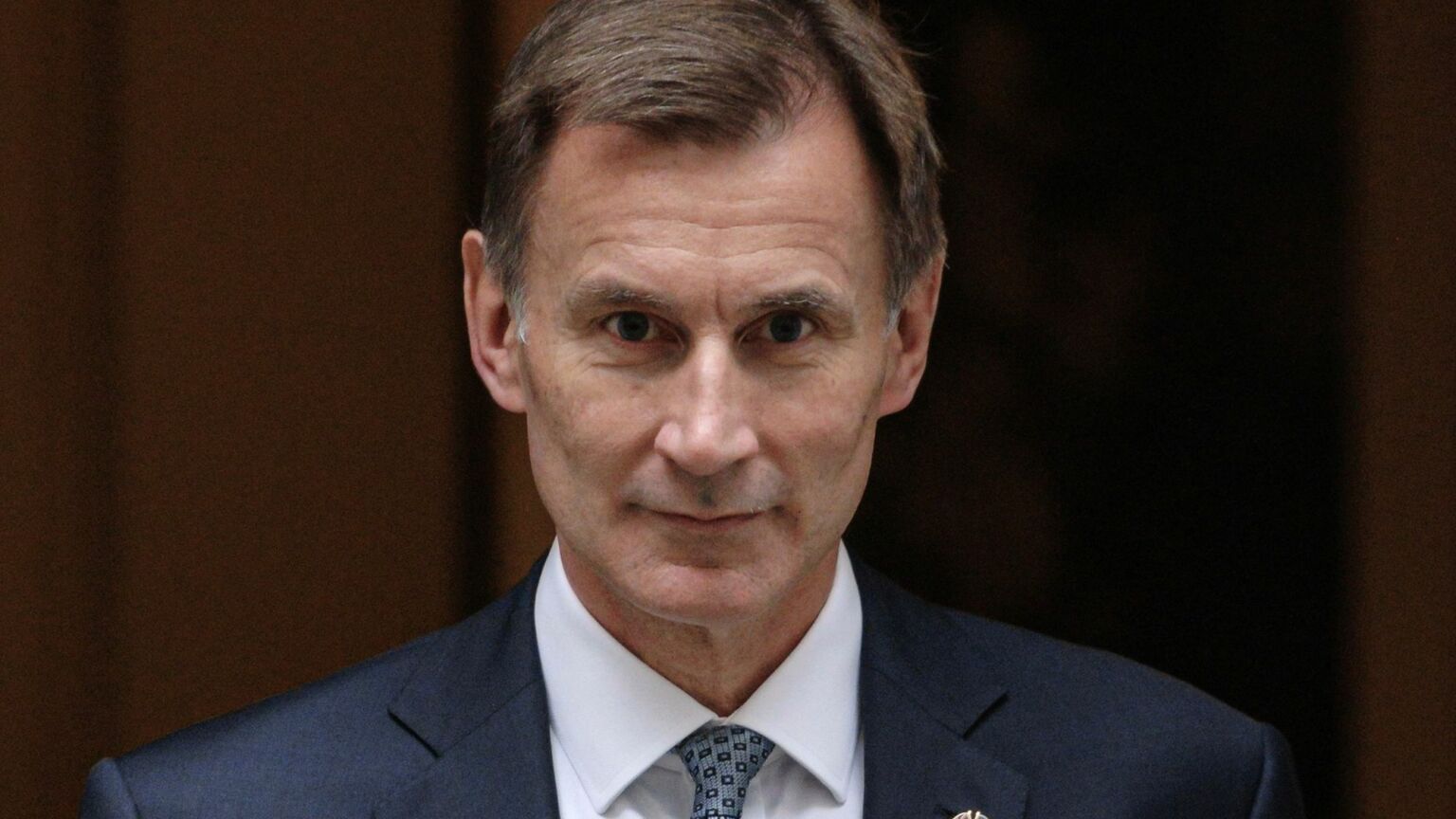 Many of us will have lost count of the number of 'growth plans' announced by the Conservatives over the past decade or so, but one thing is common to them all. They have made no difference whatsoever to Britain's productivity slump. After averaging about two per cent annual growth since the late 19th century, Britain's productivity growth slowed from the 1970s, and it has now been pretty much static since the 2008 financial crisis.
Reviving productivity growth, allowing us to produce more in less time, should be the government's principal economic-policy objective. Other economic and social problems may not be directly caused by weak productivity growth. But it aggravates an awful lot of them, leading to falling incomes and living standards, and failing public services, among other things.
Yet after 12 years of Conservative economic plans, strategies and frameworks, private-sector productivity is only five per cent higher than it was when the Tories took office. Come rain or shine, pandemic or no pandemic, in the EU or out of it, with low business taxes or high businesses taxes, productivity has barely budged at all. Some calculate that in the 2010s we experienced the worst slowdown in productivity growth in the past 250 years.
Despite the failure of all the previous plans to revive productivity growth, probably none was as insubstantial as chancellor Jeremy Hunt's last week. The absence of policy content was remarkable.
The immediate response from the Institute of Directors (IoD) captured the mood among business leaders. It suggested the chancellor should have added a fifth E to his 'Four E's' framework of 'Enterprise, Education, Employment and Everywhere' – namely, 'Empty'. The IoD's chief economist went on to question why the chancellor couldn't have announced even some simple steps to foster a more favourable environment for investing. She gave familiar examples of possible policies, such as tax incentives for employers to invest in capital and skills.
Despite offering nothing by way of policy, Hunt expressed high hopes for turning Britain into 'the world's next Silicon Valley'. He waxed lyrical about the importance of 'fostering the animal spirits that spur economic growth'. Here he simply appeared clueless about the depth of Britain's economic malaise. Most of us have heard the economic forecasts for this year. The IMF, in a forecast released today, expects the UK to be the only G7 country to shrink in 2023. The OECD expects that Britain could be alone among its 38 members in having a smaller economy in 2024 than in 2019.
'Confidence in the future… starts with honesty about the present', the chancellor said last week, while demonstrating the opposite. His speech was peppered with dubious and misleading promises and assertions that seemed to confirm just how out of touch this government is. Not being straight about the country's present economic difficulties can only sap confidence and trust further.
The speech was remarkable for its dishonesty. 'Statistics', Hunt said, 'do not reflect the whole picture'. Very true, but that is no excuse to be cavalier with them, either.
For instance, Hunt claimed that 'since 2010, the UK has grown faster than France, Japan and Italy – not at the bottom, but right in the middle of the pack'. Official figures for productivity tell a different tale. Between 2009 and 2019, before the pandemic shutdowns sent most data all over the shop, Britain had the weakest output-per-hour growth of the G7, with the exception of crisis-hit Italy.
Hunt also claimed that 'real incomes have not risen by as much as they could'. This falsely implies that real incomes have been rising, albeit slowly, when they have actually been falling since 2008. They fell by more than six per cent since 2008. They are expected to decline further this year, with wages still growing slower than prices.
The misleading statements kept coming. Hunt said that 'the government has protected our £20 billion research budget, now at the highest level in history'. Here he is using the old ploy of quoting absolute amounts spent while ignoring that, over time, the economy has got larger. If he had looked at public-research spending relative to national output – which is the norm for making international comparisons – the picture would be very different. On the eve of the pandemic, the UK government was actually spending only 0.47 per cent of GDP on research and development – about a quarter below the OECD and European Union averages. This was pretty close to the lowest level ever recorded in the UK, of 0.43 per cent in 2016.
Given the chancellor's pompous talk about creating the next Silicon Valley, it's worth noting that even the UK's pledge to spend £20 billion (about $25 billion) on research by 2024-25 falls a little short of what governments of other industrialised countries were already spending in 2021. South Korea was spending $32 billion, Germany $53 billion, Japan $81 billion and the US $165 billion. That means they will all have an advantage over the UK in attracting high-tech investments.
There were many other examples of the chancellor's willingness to bend reality in last week's speech, but it's worth looking at one more in particular – namely, his fatuous pledge to halve inflation by the end of this year. Like prime minister Rishi Sunak, who has made halving inflation one of his five priorities for 2023, Hunt is seeking to claim credit for something that is likely to happen anyway. Most economists reckon that inflation is going to fall by more than half this year, pretty much regardless of government policy. This will likely be due to global commodity prices and shipping costs continuing to decrease, as they started to do towards the end of last year. Plus, energy prices are expected to ease in the second half of 2023.
This is also the view of the 'independent' watchdog, the Office for Budget Responsibility (OBR). The OBR told the chancellor last autumn that it expected consumer price inflation to fall from a peak of 11.1 per cent in the last quarter of 2022 to 10.1 per cent in the first quarter of this year and down to 3.8 per cent by the final quarter of this year.
It's worth recalling that, when inflation was soaring last year, the government repeatedly blamed this on global events outside its control. Hunt and Sunak are asking us to believe that rising inflation is not the government's fault, but that falling inflation is a government success.
Instead of claiming credit for something that looks like it is going to happen anyway, the government would be better off trying to exert some control over the economic forces it does have some influence over. It could try to come up with a comprehensive plan for growth and for raising the UK's living standards. But that would take political vision and ambition – two things that neither Hunt nor Sunak seems to possess.
Phil Mullan's Beyond Confrontation: Globalists, Nationalists and Their Discontents is published by Emerald Publishing. Order it from Emerald or Amazon (UK).
To enquire about republishing spiked's content, a right to reply or to request a correction, please contact the managing editor, Viv Regan.