The shamelessness of Sadiq's ULEZ campaign
The London mayor is using emotional blackmail to justify his road-tax expansion.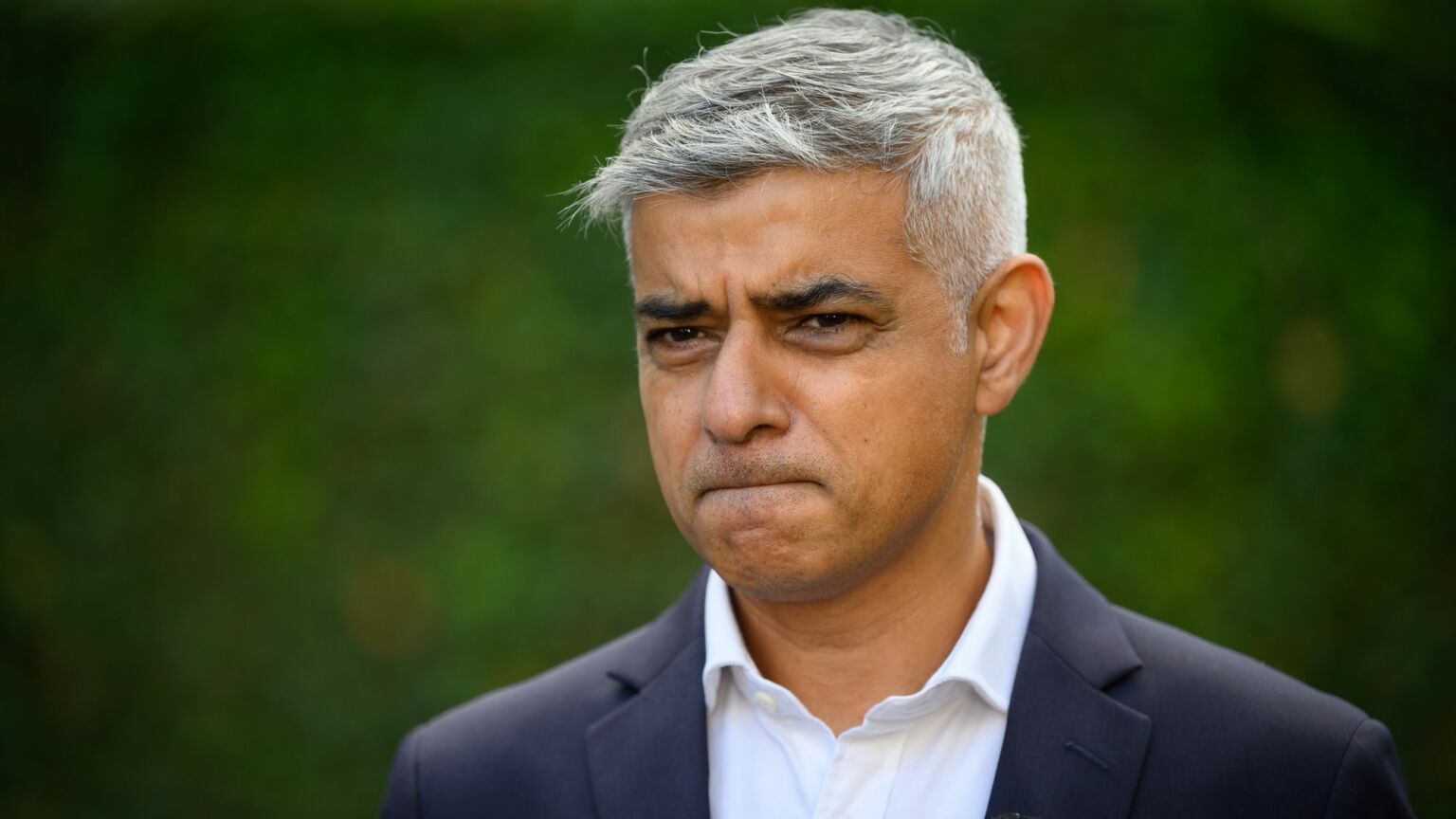 London mayor Sadiq Khan's plan to expand the Ultra-Low Emission Zone (ULEZ) is facing growing resistance. The capital-wide congestion charge, which comes into force in summer, is widely viewed as punitive and regressive. Last week, four outer-London boroughs – Bexley, Bromley, Harrow and Hillingdon – refused to sign an agreement on the ULEZ scheme and are now seeking to challenge it in the courts. On Monday, Khan gave an extraordinary response.
In a letter to the recalcitrant councils, Khan tried to justify his ULEZ expansion by arguing that London's air quality is killing vast numbers of Londoners. He claimed that there are 'hundreds of bereaved families' across the capital who are 'grieving' the loved ones they have lost to pollution. 'In Bexley, it is 162 lives lost, in Harrow, 118 lives lost and in Hillingdon, 155 people are estimated to have lost their lives because of conditions linked to air pollution'. Khan also listed the life-changing illnesses that are allegedly being caused by London's poor air quality, such as cancer, lung disease, dementia and asthma. 'It's these lives and these families', he said, 'that were on [his] mind' when he decided to expand the ULEZ. He then urged the rogue boroughs to 'do the right thing' and accept the ULEZ scheme.
Essentially, in Khan's telling, the callous councils opposed to the ULEZ are allowing thousands to die every year. It's an extraordinary and ghoulish claim. And it is totally untrue.
Contrary to Khan's scaremongering, London's air quality is actually pretty good. According to 2019 figures, in terms of air-pollution levels, London ranks 65th out of 85 capital cities – with better air quality than Paris, Prague, Tokyo and Warsaw. In the same year, London's air quality was described by the United States Air Quality Index as 'good' – a level of pollution that is 'satisfactory and poses little or no risk'. In the years since, London's air quality has improved further still.
Even putting that aside, there is no evidence whatsoever that pricing cars off the roads, as ULEZ hopes to do, will end up saving lives in any meaningful sense. A UK government report from 2018 found a reduction in all traffic-related pollutants could, over the next century or so, result in an increase in average life expectancy of no more than an additional eight days.
Tragedies do happen, of course. Ten years ago, nine-year-old Ella Adoo-Kissi-Debrah, who lived in Lewisham, south-east London, died after suffering for years from a 'rare and extreme form of asthma'. In 2020, an inquest found that air pollution had 'made a material contribution' to her death. She was the first person in Britain to have air pollution listed on her death certificate.
Perhaps not surprisingly, Khan has returned repeatedly to Adoo-Kissi-Debrah's tragic death. Last year, in the same week he announced the ULEZ expansion, he unveiled Breathe: 2022, an art installation about air pollution, part of which involves the construction of a permanent memorial to Adoo-Kissi-Debrah in a Lewisham park. This memorial has a political message, as Khan made clear when announcing it: 'As Breathe: 2022 reminds us, toxic air is a matter of social justice and it affects us all… which is why I recently announced the expansion of the Ultra-Low Emission Zone London-wide.'
This is emotional blackmail, not a serious argument for an expanded road tax. Khan is essentially trying to argue that opponents of his scheme are happy to kill Londoners, including children. This is shameless, desperate stuff and it needs to be challenged.
Laurie Wastell is an editorial assistant at spiked.
To enquire about republishing spiked's content, a right to reply or to request a correction, please contact the managing editor, Viv Regan.