Chris Rock's righteous skewering of Meghan Markle
In his new stand-up special, the American comic ruthlessly mocks her royal victim complex.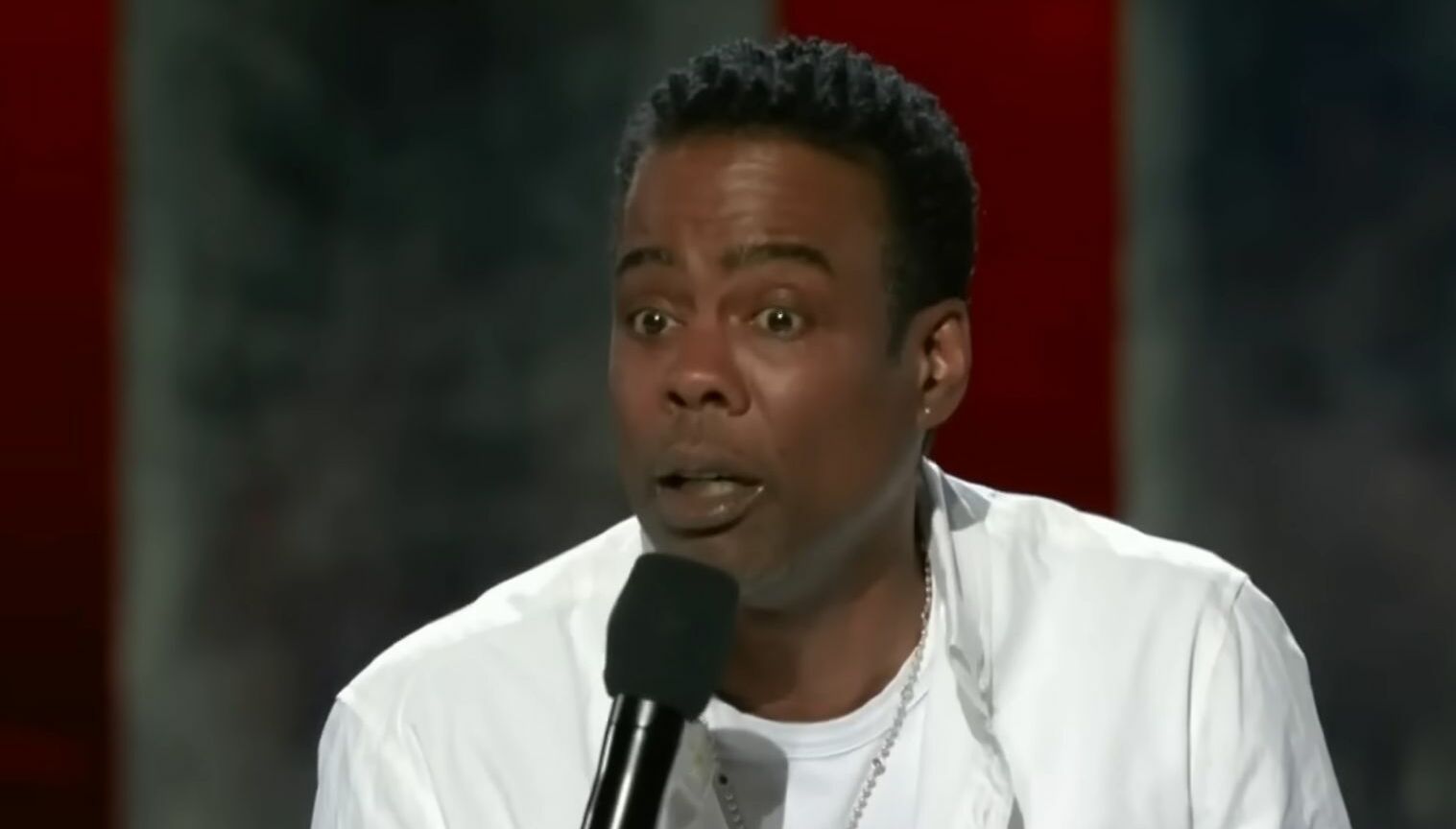 During his new Netflix stand-up special, Selective Outrage, Chris Rock has said what we've all long been thinking. That Meghan Markle's claims to be a victim of royal racism are a pile of the proverbial.
'Like, who is this girl Meghan Markle?', asks Rock, during a section on people who are desperate to play the victim. 'Seems like a nice lady – just complaining… Like, didn't she hit the light-skinned lottery?'
He clearly has no truck with much of what she and Prince Harry have floated in the media as proof of the royal family's racial victimisation of Meghan. 'Sometimes, it's just some in-law shit', he says, before ridiculing the key claim in the Sussexes' 2021 Oprah interview. Doing his best Meghan impression, Rock says: '"Oprah, they're so racist they wanted to know how brown the baby was going to be" – I'm like, that's not racist, because even black people want to know how brown the baby is going to be.'
Rock is no royalist, of course – he dubs the Windsors the 'original racists' in the same routine. But he has clearly had enough of the victim narrative that Harry and Meghan have spun since they left the royal family in 2020, claiming bigoted hostility from within the palace and in the press forced them to flee Britain and their royal duties.
Rock's not the only one. While Brits have seen through the Sussexes for some time now, it seems that Americans are now catching on, too. Rock's routine comes just weeks after a South Park episode sent up Harry and Meghan along similar lines – in the episode in question, Meghan complains that she is being racially victimised when one of the main characters decides to ignore her.
The American public is going off the Sussexes, too. Since the release of Harry and Meghan's self-indulgent Netflix documentary and the publication of Prince Harry's tell-all memoir, Spare, the couple's popularity stateside has plummeted. A poll published last month gave Harry a net approval rating of minus 10. Meghan is even more unpopular, at minus 17. While outlets like the New York Times might enjoy Harry and Meghan's right-on broadsides against Britain, the vast majority of Americans are now as tired of the Sussexes' pity-us shtick as Brits are.
What South Park and now Chris Rock have done is what good satirical comedy always does. They have pricked the pomposity of the powerful. They have shown that a pair treated by much of the 'liberal' media as the emperor and empress of progressivism are in fact privileged and entitled. Harry and Meghan may not like this – they've never dealt well with criticism – but it's all their own fault. Their absurd, self-obsessed antics have given the piss-takers plenty of material.
Tim Black is a spiked columnist.
Picture by: YouTube / TODAY.
To enquire about republishing spiked's content, a right to reply or to request a correction, please contact the managing editor, Viv Regan.