The green elites really do want climate rationing
A new paper has exposed the miserable reality of Net Zero.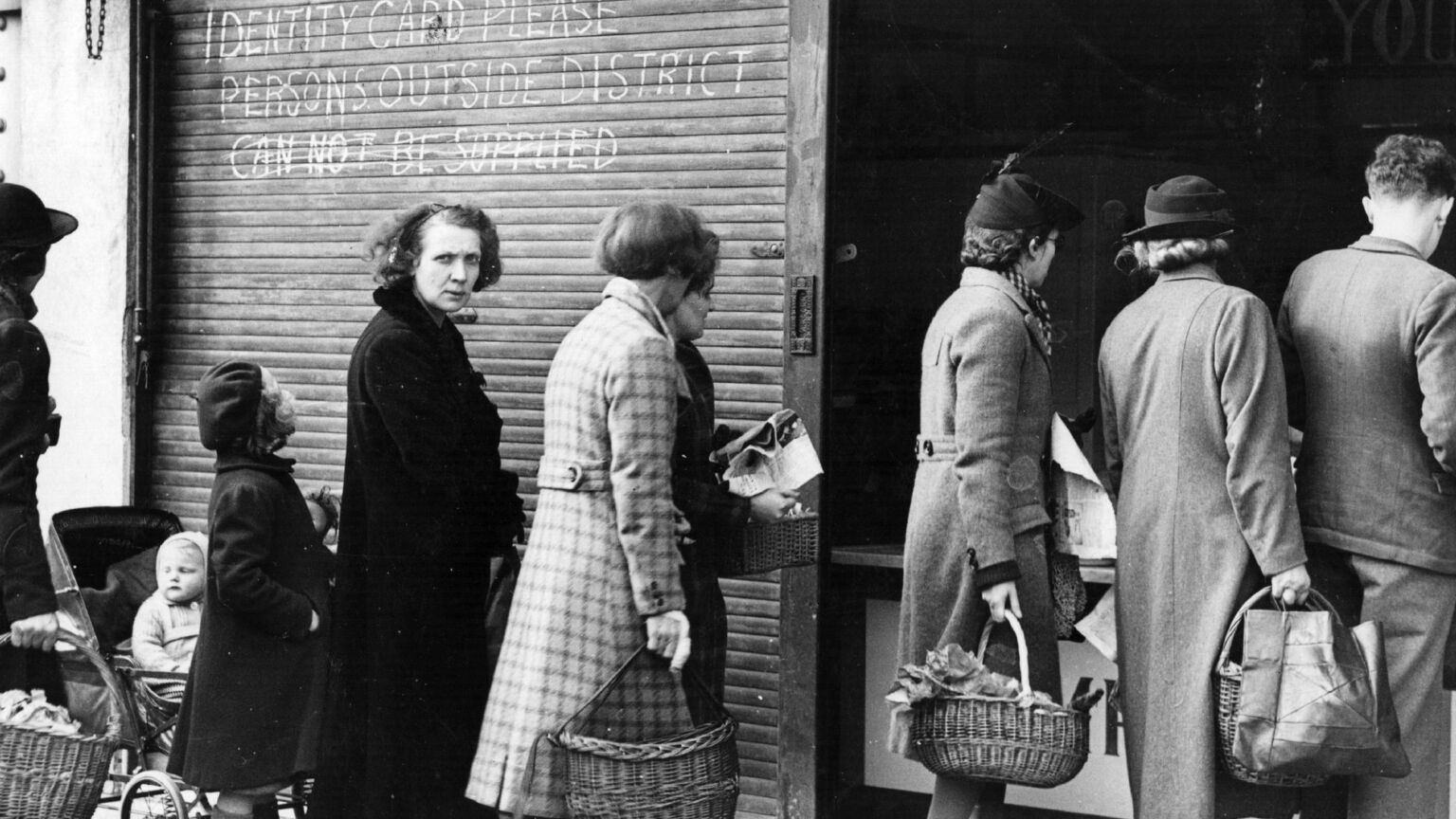 The R-word appeared last month in an extraordinary paper in Ethics, Policy and Environment, written by researchers at Leeds University. They claim that to address climate change the state may have to ration petrol, household energy and meat – just as Britain did during the Second World War.
The admission that climate action may involve limiting people's consumption of food and energy is a rare thing indeed. Our political elites usually cloak the reality of achieving Net Zero in euphemism.
Their love of the word 'smart' is a case in point. For example, smart meters, now installed in 29million UK homes, send usage information to consumers in order to encourage them to use electricity 'smartly' – in other words, to use less electricity. What is 'smart' usage, if not rationed usage?
The same goes for the government's 'smart-charging action plan' for electric vehicles. In reality, this not-so-smart plan will mean that electric-vehicle drivers can only charge their cars at certain times of day, so as to avoid exerting too much pressure on the National Grid. In other words, smart charging means rationed charging.
The National Grid also shrouds plans for rationing in euphemism. Take its recent efforts to reduce the current strain on our energy network by paying households to ration their usage at certain times. It calls this its new 'demand flexibility service'.
The truth is that reducing consumer demand – in other words, rationing – is central to the idea of Net Zero. Hence, the UK Climate Change Committee (CCC), which advises the government on decarbonisation, expects an astonishing 62 per cent of emissions reductions to come not from new green technologies, but from 'behaviour change and individual choices'.
Politicians know that if they were honest about what Net Zero entails, voters would never accept it. That's why the scientists at Leeds have done the public a favour by speaking so plainly.
The Leeds scientists claim that 'rationing' could be the most effective way for all countries to cut their carbon emissions 'rapidly and fairly'. They even argue that the experience of the Second World War suggests that climate-related rationing won't be as unpopular as some might think. 'As long as there was scarcity, rationing was accepted, even welcomed or demanded', they write. This is a remarkable claim. There is a big difference between rationing during the Second World War and eco-austerity today. Wartime rationing was tolerated by the British public because there really was no alternative – German submarines in the Atlantic impeded Britain's ability to import food. Rationing today would be a political choice, a harm inflicted on us by our green elites.
The paper concedes that people may 'not accept rationing when there is an abundance of resources available' – that is, if there are readily available sources of fossil fuels. So it actually advocates using green regulation to artificially '[create] the scarcity', before using rationing to 'manage the scarcity'. Eighty years ago, it took packs of Nazi U-boats to bring about such scarcity. In a Net Zero future, it could all be the doing of our very own government. This is the unpalatable reality that green rhetoric tries to obscure.
The researchers at Leeds have revealed the truth behind the spin. Our elites view scarcity and rationing as an acceptable response to climate change. The problem for them is that the vast majority of people do not. And the more we learn about the grim realities of Net Zero, the more ordinary people will make their feelings known.
Laurie Wastell is an editorial assistant at spiked.
To enquire about republishing spiked's content, a right to reply or to request a correction, please contact the managing editor, Viv Regan.