The EU's vaping tax is bizarre and irrational
Why is Brussels so keen on punishing those who want to quit smoking?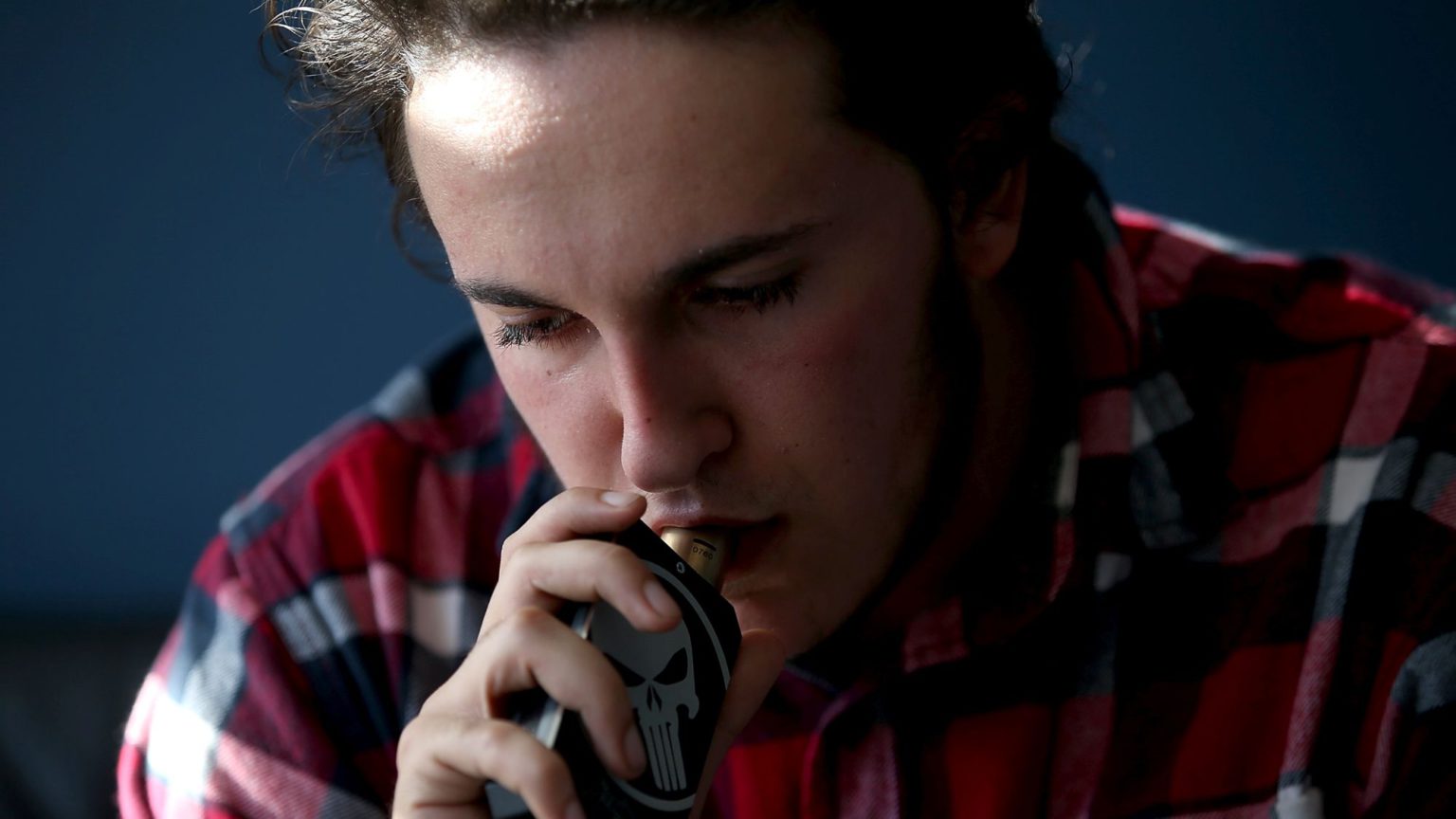 The past two years of UK political turmoil and government chaos have meant that the fruits of Brexit have often seemed disappointingly rare. Yet one of the key long-term promises of Brexit was enabling the UK to free itself from nonsensical EU regulation. As a result, the EU's questionable new tax on less harmful alternatives to smoking will not apply in Britain.
EU lawmakers appear intent on implementing a bloc-wide tax on novel tobacco products, such as e-cigarettes, nicotine pouches and heated tobacco. The new levy will bring the rate of tax on these products up to the level of cigarettes, in an effort to reduce their increasing popularity with younger generations. All this is part of the EU's ambitious 'smokefree' target of reducing tobacco consumption to five per cent by 2040 across the bloc.
Ironically, this tax on vaping will likely have precisely the opposite effect. Vaping, heated tobacco products and nicotine pouches are highly effective in helping people stop smoking, with a 65 per cent success rate. These are very useful alternatives for the almost 20 per cent of EU citizens who are daily smokers. But with this counterproductive tax, the EU is putting these alternatives to smoking out of a lot of people's reach. Brussels may as well wave goodbye to its ambitious smokefree target.
EU legislators claim that keeping vaping relatively affordable is only encouraging a new generation to take it up. Yet recent studies have all but disproven this – in fact, over 99 per cent of those who take up vaping are former smokers.
The pseudo-science about the allegedly terrible health effects of vaping has likely driven much of the EU's fervour for new legislation. UK health bodies, meanwhile, have produced numerous evidence reviews demonstrating that vaping is 95 per cent safer than smoking cigarettes. This evidence base has given rise to a much more sensible approach to vaping in the UK.
There are many other problems with imposing high taxes on tobacco products. For instance, it risks creating a black market that would push people on to potentially unsafe counterfeit products. According to some estimates, France's high taxation of tobacco products led to a 30 per cent increase in illicit trade and the loss of €6.2 billion in tax revenue in 2021. The EU's policy will create a similar problem for the whole bloc.
Thanks to Brexit, UK policymakers don't just avoid EU taxation on smoking products. They can also take advantage of new opportunities. Take snus. This is a lower-risk smokeless tobacco product that is banned throughout the EU – except in Sweden, which secured an exemption when it joined the bloc in 1995. Today, thanks in part to snus, Sweden boasts a smoking rate of just five per cent – the lowest in the EU. It is therefore on the verge of becoming officially smokefree. The UK, which still adheres to the EU ban on snus, now has a chance to legalise it and potentially follow in Sweden's footsteps towards a smokefree future.
The EU's vape levy, punishing those who want to quit smoking, is a bizarre, irrational policy – especially for a bloc that supposedly wants to significantly curtail smoking. The UK must not follow the EU down this foolish path. Thankfully, because of Brexit, it doesn't have to.
Martin Cullip is international fellow at the Taxpayers Protection Alliance's Consumer Center.
To enquire about republishing spiked's content, a right to reply or to request a correction, please contact the managing editor, Viv Regan.