Elon Musk is right to take on the blue-tick elites
Twitter's old verification system favoured elite consensus opinion over free expression.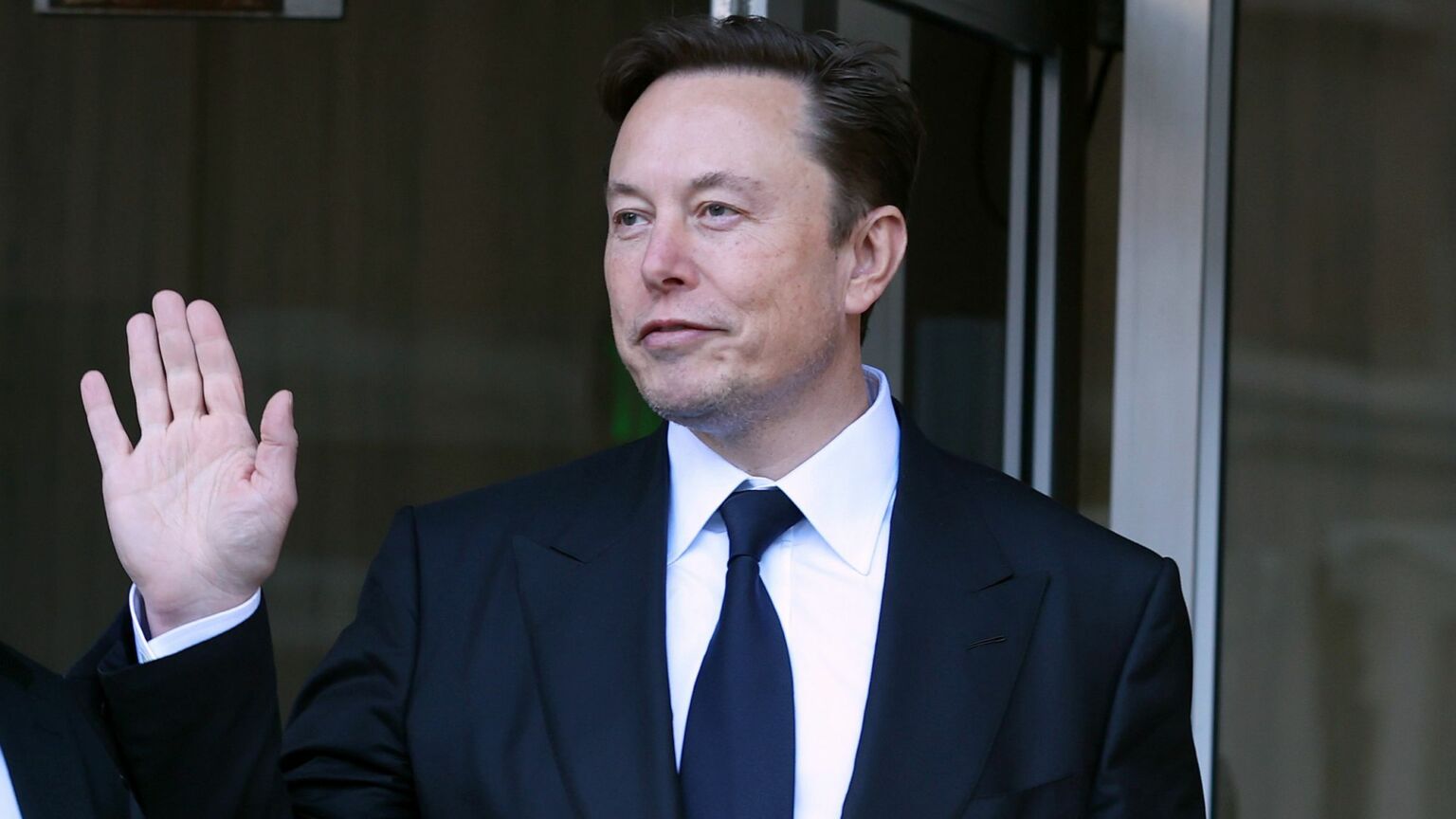 The Twitterati is panicking. One of their most prized possessions – that little blue tick on Twitter that marks them out from the throng, that bestows upon them the title of reliability – is about to be taken away. Elon Musk is shaking up Twitter's verification system. On 1 April – but it's no April Fool's joke – Twitter will start seizing 'legacy' verification ticks. If you want to stay Twitter Blue, you'll have to pay for it: $11 a month. The blue-tick clique is in shock. Just like that, the evil billionaire is removing their most cherished social-media symbol, the tick next to their name that tells the world: 'I'm important. I'm special.' Now anyone can be blue, even riff-raff.
Well, let them sob. Musk is right to take on the blue-tick pricks. Twitter's old verification system summed up everything that's wrong with the woke oligarchy of Silicon Valley that straddles the 21st-century public square like a corrupt Colossus. In fact, it wasn't really a verification system. It was a caste system. A moral caste system, in which 'notable' people who dutifully espoused elite consensus opinion were far more likely to be beatified in blue than 'notable' people who didn't. As for non-notable people – well, who cares about them? As Musk himself said, it was a 'lords and peasants system' and it was 'bullshit'.
You don't have to buy Musk's high-minded talk of 'democratisation' to welcome the shake-up of the blue-tick system. 'Power to the people!', Musk says about his new era of equal verification, as if he was storming the Bastille rather than trying to keep his newly acquired ailing company afloat by making it a partly paid-for service. But it's undeniable that the blue-tick system mimicked, and reinforced, our technocratic era's belief that 'expert' voices are more reliable than pleb voices, and thus should be accorded more worth and greater visibility. We know it did this because the blue-tick set is openly saying it did – and they're now terrified of what will happen when that system withers.
The way they're talking about the end of legacy verification, you'd think the sluice-gates of bad takes and hateful opinion were about to be flung open. The modern-day 'cesspit of fake news' is going to get 'a thousand times worse', says Marc Burrows, a former Twitter employee, in the Independent. Where the blue tick was once 'a sign of professionalism, expertise', now it will just be a sign that you can 'afford $11 a month', he says. The horror! Ordinary people with a bit of disposable income rubbing social-media shoulders with celebs, writers and editors. The new system will make it easier for 'scammers, cybercriminals and peddlers of disinformation' to spread their nonsense, cries a writer for Wired. Panic about disinformation is a bit rich from a magazine that once slammed Mumsnet for allowing its users to say that transwomen are 'men pretending to be women'. Perhaps biology is disinformation now.
Speaking of women, one academic says the new verification system won't only give blue credence to problematic views – it could also make Twitter 'less safe', especially for women. The old blue-tick system only bestowed verification upon 'high-profile users like politicians, celebrities and journalists', says Susan Watson of the University of York, and women were able to use filters that allowed them to see content from verified accounts only. This acted as a shield, she says, 'against abusive and threatening contact coming from other users'. 'Other users' – that's the non-blues, the little folk, the Great Unverified.
Watson must tweet in an echo chamber. The idea that the legacy blue-tick regime was rosier for women is pure fantasy. In truth, women, in particular women who question transgenderism, were frequently piled on and mauled by blue-tick bullies and their pliant followers. Women who committed the speechcrime of saying 'Men aren't women' sometimes had their blue tick taken away. Some of them were booted off Twitter entirely for their profane thoughts. Far from protecting women, the old system feverishly punished them if they stepped out of ideological line.
The awarding of blue ticks was often an entirely political process. As even Marc Burrows admits, Twitter would often withdraw 'a person's verified status as a punishment for breaking Twitter's terms of service'. Which basically means for saying something that the woke overlords of social media disapprove of. That blue ticks could be snatched away for the crime of wrongthink confirmed that they were always contingent on one being loyal to the belief systems of the new elites.
Douglas Murray once complained that, despite being a best-selling author and having 200,000 Twitter followers, he couldn't get a tick. 'Does anyone know what I can do?', he asked. 'Other than alter all my opinions.' A deputy night editor at an ailing British newspaper who had 900 followers on Twitter had more chance of getting verified than the likes of Murray, because a blue tick was as much a reward for ideological conformism as for public influence.
The idea that the blue-tick system was about trustworthiness and reliability just isn't true. We're told that, pre-Musk, tweeters could feel pretty confident that information that came from someone with a blue tick would have 'journalistic rigour'; it would be 'the opinion of a professional'. And yet the blue-tick set is full of the kind of people who think women can have penises, and that men can get pregnant, and that American cops are committing a genocide against black people, and that Russia put Trump in the White House, and that Brexit is a Kremlin fit-up, too. All highly fashionable opinions, faithfully held by many blue-tick types, and all completely wrong. The new guardians of 'professional' opinion seem blissfully unaware that what they think of us – that we are misinfo-spreading morons who'll believe any old crap – we think about some of them.
The caste system of blue ticks reflected the anti-democratic tenor of our times. The elevation of 'expert' voices over rabble opinion. The denial of approval to those who say the 'wrong' thing. The underhand blacklisting of dissident voices – think Jay Bhattacharya, the Great Barrington lockdown sceptic, who we now know was shadow-banned by the blue lords of Twitter. And the branding of dissent as 'disinformation', leading to the seizing of your tick and your expulsion from the caste of the good. All of this echoes the broader arrogance and intolerance of our technocratic rulers. Will Musk's shake-up of Twitter Blue fix today's unforgiving hierarchy of correct thought? Nope. But it's rattling people who need to be rattled, and that's a start.
Brendan O'Neill is spiked's chief political writer and host of the spiked podcast, The Brendan O'Neill Show. Subscribe to the podcast here. And find Brendan on Instagram: @burntoakboy
To enquire about republishing spiked's content, a right to reply or to request a correction, please contact the managing editor, Viv Regan.