This is straight from the Soviet playbook
Russia's arrest of American journalist Evan Gershkovich has deeply ominous precedents.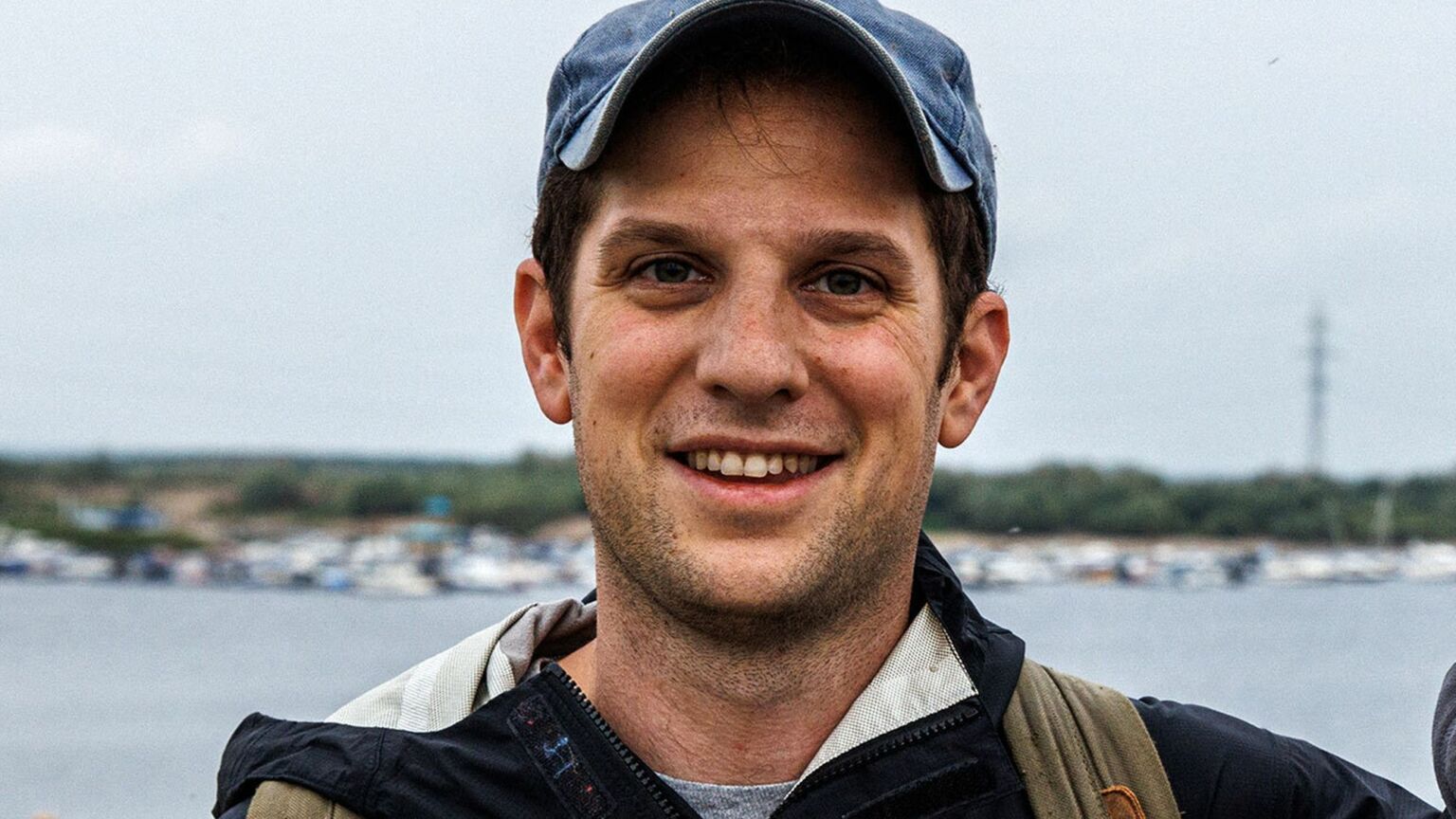 Russia's arrest of a US journalist on spying charges shows how Moscow is resorting to the Soviet-era playbook. Evan Gershkovich, a correspondent for the Wall Street Journal, was apprehended last week in a steak restaurant in the Urals city of Yekaterinburg. He was then taken to Moscow and charged with espionage. If convicted – a foregone conclusion should the case go to trial – he could face up to 20 years behind bars.
The last time an American journalist was arrested on spying charges in Russia was back in 1986. Nicholas Daniloff, who was working for US News and World Report, was detained after allegedly being caught with classified documents. There may be significant differences between then and now – for instance, the very idea of a steak, let alone a steak restaurant, in the city then known as Sverdlovsk would have been inconceivable. But there are also many ways in which Gershkovich's plight echoes Daniloff's, even at a distance of more than 30 years.
After all, much like today with the war in Ukraine, the autumn of 1986 was a period of particularly high tensions in East-West relations. It predated the thaw that gathered pace as a result of Mikhail Gorbachev's reform policies of glasnost and perestroika. In the mid-1980s, Gorbachev was still establishing his authority, US president Ronald Reagan was still inveighing against the 'Evil Empire', and US preparations to station intermediate-range nuclear missiles in Western Europe had become a huge bone of contention.
It is during such moments of high tension that journalists tend to become targets for the authorities. Daniloff discovered this to his cost, and it seems Gershkovich has now, too.
Journalists are often seen by Moscow as easy prey. They are some of the relatively few Westerners to remain in Russia during periods of heightened East-West tension, and they are also more vulnerable than other Westerners. For example, they do not enjoy diplomatic immunity as many Western officials do. All this makes them potential targets. Even more so if they're on the hunt for some of the very same information that spies are after – that is, information officialdom does not want disclosed.
The current Russian authorities, like their Soviet precursors, also have a keen eye for how they can inflict the most damage. So they target those journalists with the best command of Russian, the widest circle of Russian contacts, and the most in-depth knowledge and experience of Russia.
Gershkovich fits that pattern. He has a native command of Russian, having grown up in an emigre family. And although still in his early 30s, he had spent six years working and travelling in Russia and had a big circle of friends and contacts. In singling him out, the authorities can break a network of contacts and serve notice on others – whether Russian contacts or other Western journalists – that fraternisation is not a good idea.
The situation of reporters in Russia has changed considerably over the past couple of years. Employers and correspondents alike have been less alert to some of the risks than they could have been. Back in 2021, the BBC's Sarah Rainsford, for example, was in Moscow on a temporary extension of a long-term visa. This made her vulnerable. The authorities decided simply not to renew her visa, which led to her expulsion from Moscow after more than 20 years of reporting there.
Gershkovich was apparently detained after reporting twice in a matter of weeks from Nizhny Tagil, a small industrial city near Yekaterinburg. He had apparently been trying to speak to workers employed at defence-related plants. The journalistic enterprise was admirable. Of course, at a time when Russia is waging a war, it was also risky.
It would be wrong to argue that journalism is never used as a cover for espionage – by our side, as well as theirs – or that bona fide reporting is never of use to intelligence services. But Gershkovich's editors, colleagues and friends have unanimously rejected claims he is a spy. If we exclude espionage as the real reason for his arrest, the other, more plausible motive behind Russia's actions is to secure a hostage for a future exchange.
This has certainly been the case in the past. Daniloff was held in Russia soon after the arrest in the US of Gennadi Zakharov, who worked at the Soviet mission to the UN. The US administration treated Daniloff's case as a high matter of state, and struck an unacknowledged deal for his release from Russia within a month. In return, the US returned Zakharov to Russia, while the well-known Russian dissident, Yuri Orlov, was released to the West.
Western journalists are particularly useful as hostages because their employers and colleagues can exert pressure on their government to strike a deal. Russia also knows from recent experience that prisoner-swaps with the US are possible, even now, when the two sides are barely communicating because of the war in Ukraine.
In December 2022, for instance, the US secured the release of basketball player Brittney Griner, who had served 10 months of a nine-year sentence for drug offences. She was exchanged for Russian arms dealer Viktor Bout, whose release Russia had been seeking ever since his arrest in 2008.
One theory is that Russia may have detained Gershkovich with a view to negotiating an exchange for Sergei Cherkasov, a suspected Russian spy who is now in prison in Brazil. He is believed to have used the cover of a Brazilian student while in the US. Other, more complicated swaps have also been mooted. The Russians have bought time by announcing a two-month-long investigation into the accusations against Gershkovich, which suggests that, sooner or later, a deal may be done.
For Evan Gershkovich, as for any journalist in his situation, such an outcome can only be bittersweet. He may regain his freedom, but it will be quite some time before he can report again in Russia.
Mary Dejevsky is a writer and broadcaster. She was Moscow correspondent for The Times between 1988 and 1992. She has also been a correspondent from Paris, Washington and China.
Picture by: Twitter / Moscow Times.
To enquire about republishing spiked's content, a right to reply or to request a correction, please contact the managing editor, Viv Regan.