Charles, the identitarian
His 'multicultural' monarchy will only divide Britain.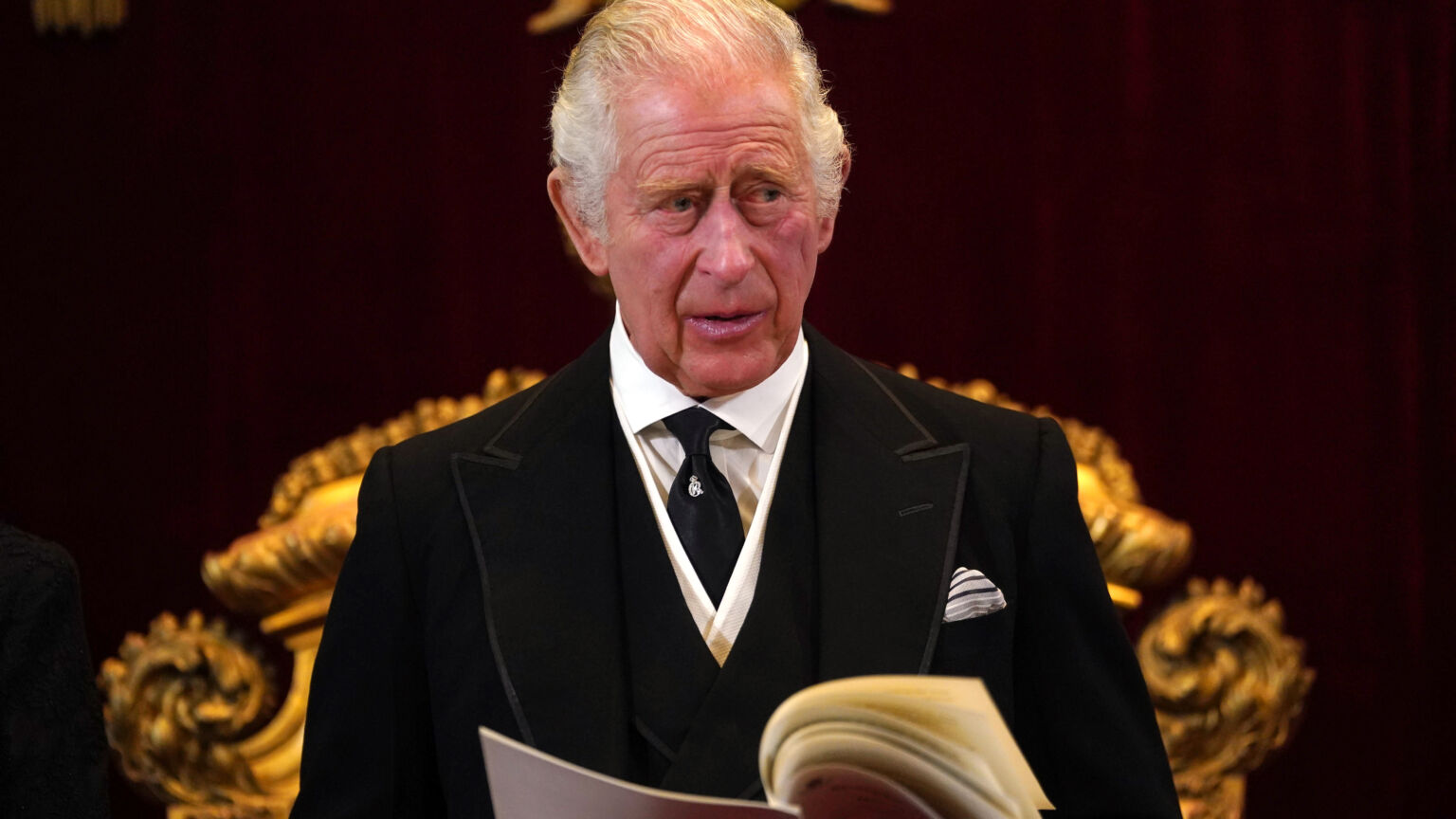 What is going on with King Charles? In the run-up to next month's coronation, there have been a string of stories on a similar theme. At the weekend, the Mail on Sunday reported that Charles has been at loggerheads with Church of England bishops over his desire for a more 'diverse' coronation. Charles is said to want non-Christian faith leaders to play an active role in what is traditionally an Anglican ceremony. Charles also gave his explicit backing last week to a research project investigating the monarchy's historical links to the slave trade. He even refused to rule out paying reparations for slavery. And earlier this year, the Telegraph revealed plans for a coronation choir to showcase the 'faces and voices' of modern Britain.
The king's supporters say such announcements are part of a broader plan for 'modernising' the monarchy – to bring the traditionalist, hierarchical institution in line with modern-day, multicultural Britain. Indeed, Charles has been making such noises for decades now. Back in the 1990s, he expressed a desire to be a 'defender of faith' in general, rather than simply a 'defender of the faith' – the title claimed by protestant monarchs stretching back to Henry VIII. Although Charles assumed the traditional Anglican title after the queen's death last year, he also proclaimed to an audience of faith leaders that he has a 'duty to protect the diversity of this country… as sovereign of all [its] communities'.
While King Charles and his court may think they are reaching out to 'modern Britain', in reality they are speaking the language of an elite identity politics. You can hear it in the jargon of 'diversity' and 'inclusivity', and in the plural of 'communities'. This is a politics that divides Britons into ethnic and cultural categories. It is inherently paternalistic, too. It treats non-white Britons as a permanent victim class in need of the constant validation of the elites – usually via tokenistic representation at national events. What's more, in his comments about slavery, Charles is indulging the modish notion that black Britons are still wounded by the slave trade, centuries after its abolition. The other side of the coin is the idea that white Britons are a bunch of would-be racists, in need of education on 'inclusivity' – usually through endless reminders about the 'diversity' of modern Britain, even though they live among this diversity every day.
This is how Britain's cultural elite sees society. They see ethnic-minority Brits as permanent victims and white Brits as unreconstructed bigots. They constantly emphasise the particular over the universal. And it is this cultural elite who King Charles' recent pronouncements are most likely to appeal to, rather than the ordinary citizens of multiracial Britain. Indeed, Charles seems to have confused this top-down identitarian worldview with the views and sentiments of the broader public.
We republicans aren't usually in the business of giving advice to the royal family. But this multicultural turn is bound to damage the institution of monarchy. For one thing, identity politics is unpopular across the country. More profoundly, this focus on what divides society, on what sets us apart as ethnic groups rather than what unites us as Brits, cuts against one of the most-cited justifications for monarchy – namely, that it fosters national unity. Kings and queens are said to stand above petty politics and transcend superficial divisions. How can that be the case when the king speaks of Britain as a 'community of communities'? The language of multiculturalism presupposes division.
Perhaps Charles' statements shouldn't surprise us. Although there have been some audible grumblings from conservatives and traditionalists about the king's recent comments, it is striking how easily the multiculturalist outlook has been absorbed by the royals. Identity politics is the elite fad par excellence, after all. Unlike class politics, it does nothing to disturb traditional hierarchies. Just as we were getting used to woke capitalism, with huge corporations keen to parade their right-on credentials, perhaps we will now have to contend with the rise of woke feudalism – with powerful monarchs preaching the identitarian gospel.
If nothing else, King Charles' ill-advised comments remind us that multicultural identity politics remains a thoroughly elitist project.
Fraser Myers is deputy editor at spiked and host of the spiked podcast. Follow him on Twitter: @FraserMyers
To enquire about republishing spiked's content, a right to reply or to request a correction, please contact the managing editor, Viv Regan.