Why the Grand National must go on
Animal-rights extremists and anti-gambling puritans have the iconic steeplechase in their sights.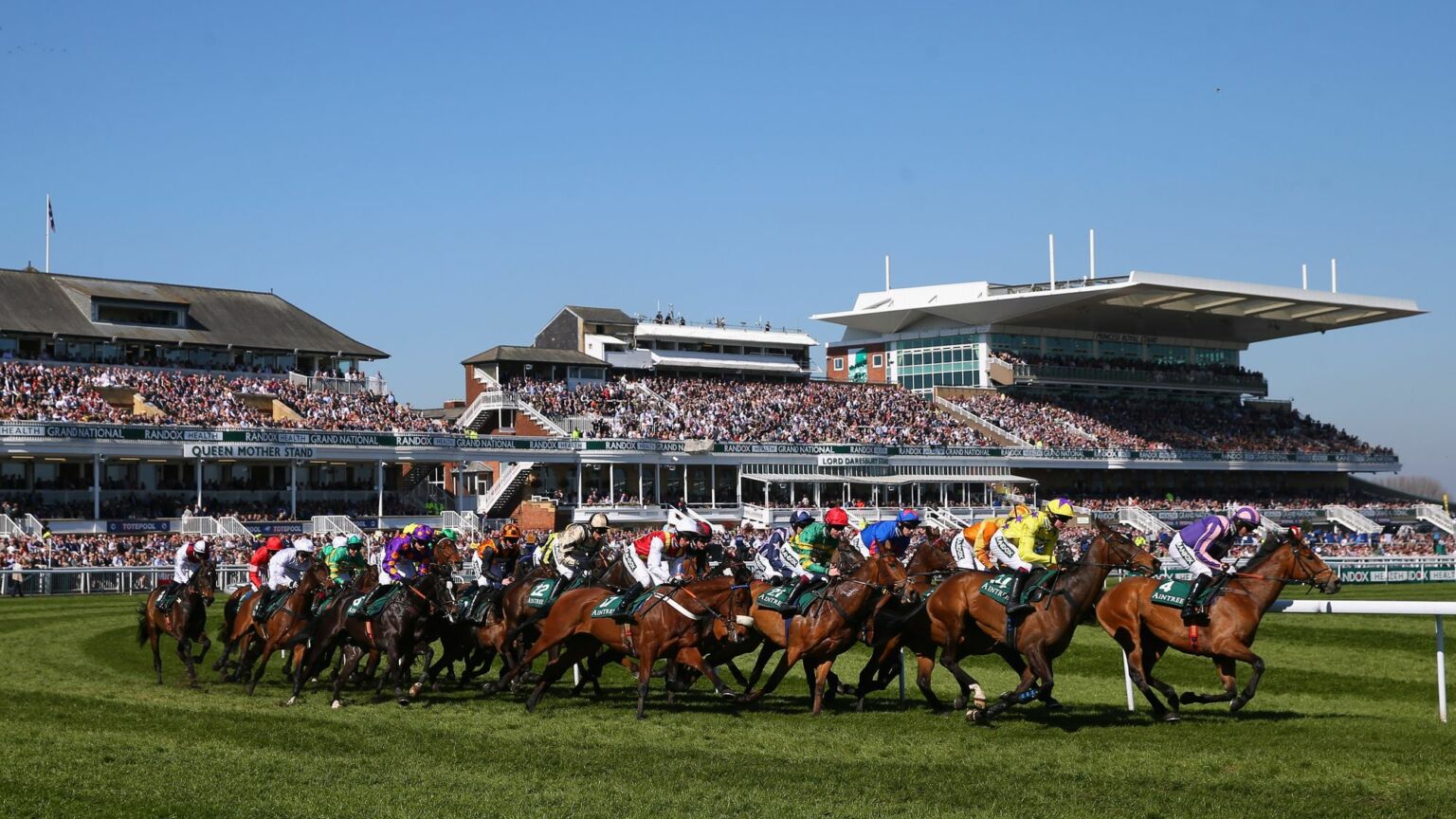 Today, the 175th Grand National will take place at Aintree Racecourse, near Liverpool. It is one of the best-known and most-anticipated sporting events in the world. Over half a billion of us will be watching it on TV from across the world, hoping that we hold the winning ticket. Sadly, there are some who are determined to spoil the fun. If animal-rights group Animal Rising – formerly Animal Rebellion, an offshoot of Extinction Rebellion – has its way, the Grand National wouldn't be taking place at all.
Animal Rising's plan to disrupt the Grand National was made public by the Daily Mail earlier this month. The activists see horseracing as 'outdated' and they want to have a 'big public conversation' about it. They want to appeal to the public's love of animals by portraying horseracing as cruel. But that's not an argument that stands up to much scrutiny.
Animal Rising's campaign got off to a successful start. It had a 10-minute section on Good Morning Britain earlier this week, followed by numerous articles in the press covering the protest. The British Horseracing Authority (BHA) responded quickly to the GMB feature with a detailed thread on Twitter, pointing out the 'love and respect for horses' that 'underpins the work of everybody in the sport'. Animal-welfare standards, the BHA argues, are extremely high, and racing poses very little risk to the horses. It also warned that a disruptive protest or stunt could itself put the horses in danger.
Of course, there is a history of protests taking place at racecourses. In 1913, suffragette Emily Davison was tragically knocked down and killed by the king's horse during the Epsom Derby. Horseracing itself has also been the target of protests in recent years. In 2016, around 40 animal-rights campaigners demonstrated against the Grand National outside Aintree, calling the event a 'national disgrace'.
Animal Rising's protest arrives in a climate that is increasingly hostile to horseracing, although not mainly for reasons of animal welfare. Nowadays, horseracing's association with gambling is viewed as especially problematic. So problematic, in fact, that some still wanted the Grand National to be stopped, even when it was held virtually, during the pandemic in 2020. A handful of MPs went as far as to call the Virtual Grand National 'highly irresponsible' for its promotion of gambling.
In truth, there is nothing 'irresponsible' about what goes on across the country on Grand National day. For many of my family and friends, today will probably be the only day they make a bet this year. Many workplaces will organise sweepstakes, too. And in my own home, if Our Power crosses the line first, it'll pay for tonight's takeaway. These kinds of fun, low-stakes bets are not exactly giving rise to 'problem gambling'.
The end of the Grand National would truly be a great loss for the UK. It is arguably the best-known steeplechase in the world. It has produced iconic and memorable legends like Red Rum, who won three times in the 1970s. More recently, it catapulted Rachael Blackmore into the international limelight, when she became the first female jockey to win the event in 2021. Blackmore rode Minella Times to victory at Aintree that year. Just a few months later, she became BBC Sports Personality's World Sport Star of the year. Opponents of the Grand National tend to ignore all this sporting greatness.
If we don't push back against the puritans, we could lose this brilliant sport for good. For now, though, let's sit back and enjoy the racing.
Jon Bryan is a gambling writer who tweets at @JonBryanPoker. His pamphlet Risking it all: The Freedom to Gamble was published last month and can be bought or downloaded here. He is speaking about gambling later this month in an event organised by The Leeds Salon.
To enquire about republishing spiked's content, a right to reply or to request a correction, please contact the managing editor, Viv Regan.