The shocking incompetence of Ofgem
Energy companies are breaking into people's homes – and the regulator is looking the other way.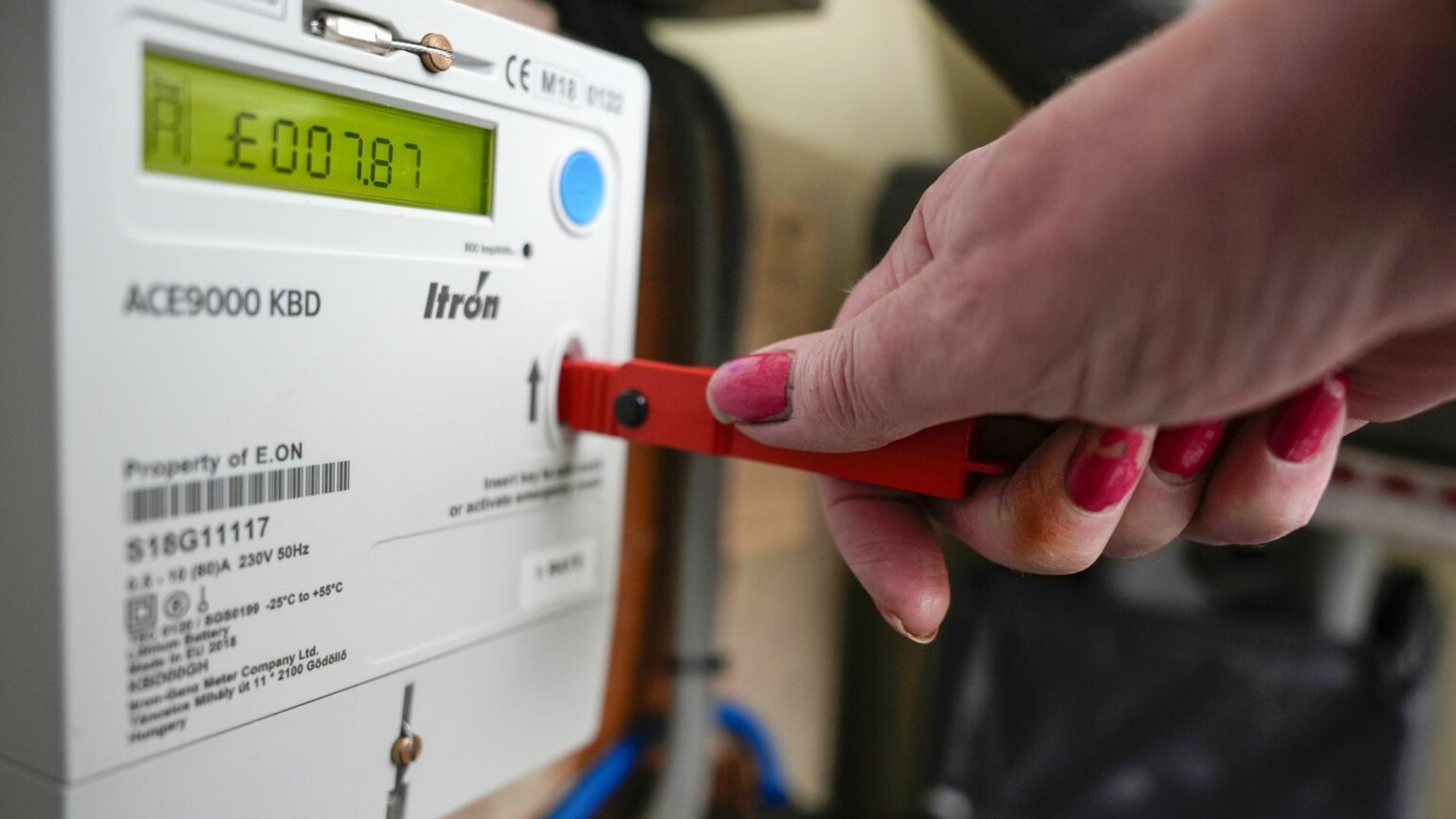 Most people were shocked to learn that energy companies have been forcing their way into customers' homes to install costly pre-payment meters against their will. In February this year, The Times discovered that bailiffs hired by British Gas had broken into the homes of vulnerable people, including pensioners, disabled people and new mothers. The meters they installed allow the energy firms to stop supplying customers who are struggling to pay their bills – the number of whom has risen considerably during this past year's energy crisis. Some had hoped that tough regulations would soon follow to crack down on these kinds of practices.
So what has Ofgem, the UK's electricity and gas regulator, come up with? This week, it released a new voluntary code of practice for energy suppliers. Under this non-binding guidance, Ofgem says that, unless a customer has a serious medical condition or is aged 85 or more, the meter men can continue to intrude into people's homes.
The code has prompted anger from charities and other organisations concerned with fuel poverty and people with disabilities. Yet this is only the latest in a long line of Ofgem's failures.
Ofgem has completely lost touch with the ordinary consumers it is charged with protecting. Headquartered in Canary Wharf, London, it boasts a whopping 1,246 staff. The chief executive, Jonathan Brearley, enjoys pay and pensions of more than £250,000 a year. Yet despite its already large headcount, Ofgem gave £14million to KPMG, PwC and other consultancy firms in 2022 to ask for extra help.
Ofgem's handling of the energy crisis has been abysmal. Last year, it had to pay out £2.6 billion of taxpayers' money to cover the costs of 29 energy companies going bankrupt on its watch. It also paid a further £6.5 billion to bail out Bulb Energy – only for it to be bought by the government's favoured energy supplier, Octopus, which was given an additional £4.5 billion from Whitehall to sweeten the deal.
When gas prices rose by 80 per cent last year, Ofcom looked on. For a while, it also didn't seem to notice the huge jump in the number of people being switched over to pre-payment meters (from 380,000 to about 600,000 in 2022). It wasn't until November last year that Ofgem's director of retail, Neil Lawrence, announced that he had been 'made aware' that energy suppliers were switching smart meters to pre-payment meters. The result, he noted, was that 'some vulnerable consumers have been left off supply'.
So what did he do about all those vulnerable people having their energy cut off? He said he would write to the energy companies 'to make you aware of the situation and remind you of your obligations'. A week later, Ofgem insisted that the big six energy firms had shown only 'minor weaknesses' in their treatment of vulnerable customers. This was quite the understatement. When The Times story broke a few months later, Ofgem was caught totally off guard.
In February, Ofgem reported that customers were being fobbed off by the energy firms when they tried to call their helplines. Up to 50 per cent of customers were giving up after their calls went unanswered. Ofgem's response? 'Where necessary', it said, it would 'now require suppliers to make improvements to ensure they provide good customer service'. Plus, in the future, it might engage in 'enhanced monitoring of suppliers with severe weaknesses' and undertake 'robust compliance actions'.
This bureaucratic language alone betrays Ofgem's aloofness. It shows just how indifferent it is to those who are broke or vulnerable and are having to live in cold homes. It is this insouciance which surely lies behind this week's underwhelming response to the pre-payment-meter scandal.
Above all, Ofgem stands as a monument to the failure of state regulation to compensate for market failures (see also: water and financial services). It was founded by Tony Blair in 2000, ostensibly to protect consumers' interests. However, as early as 2010, it became clear precisely what Ofgem thinks this 'consumer interest' should mean: 'The interests of such consumers are their interests taken as a whole, including their interests in the reduction of greenhouse gases.' Broadly speaking, the regulator has decided on our behalf that green measures should go ahead of other considerations, such as cost or energy security. Although the 2010 document nods to a need for 'security of the supply of electricity and gas', the truth is that green energy and energy security do not mix.
Thanks to Ofgem's green obsession, it is always telling us what it thinks is best for us in our homes – from heat pumps to hydrogen boilers. It also administers the Great British Insulation Scheme, which aims to improve the energy efficiency of draughty UK housing and of accommodation for those on low incomes. If Labour wins power at the next election, and tries to deliver on its (implausible) promise to insulate 19million homes in 10 years, it will be Ofgem that supervises the 19million intrusions into our homes that this will require.
Ofgem has failed to do what most customers want from an energy regulator – to keep prices low and to stamp out predatory practices. It protects no one but itself and the energy firms it's supposed to monitor. It is a liability for Britain.
James Woudhuysen is visiting professor of forecasting and innovation at London South Bank University.
To enquire about republishing spiked's content, a right to reply or to request a correction, please contact the managing editor, Viv Regan.