The great blue-tick hissy fit
The elites are furious at Elon Musk for revoking their unearned status. Good.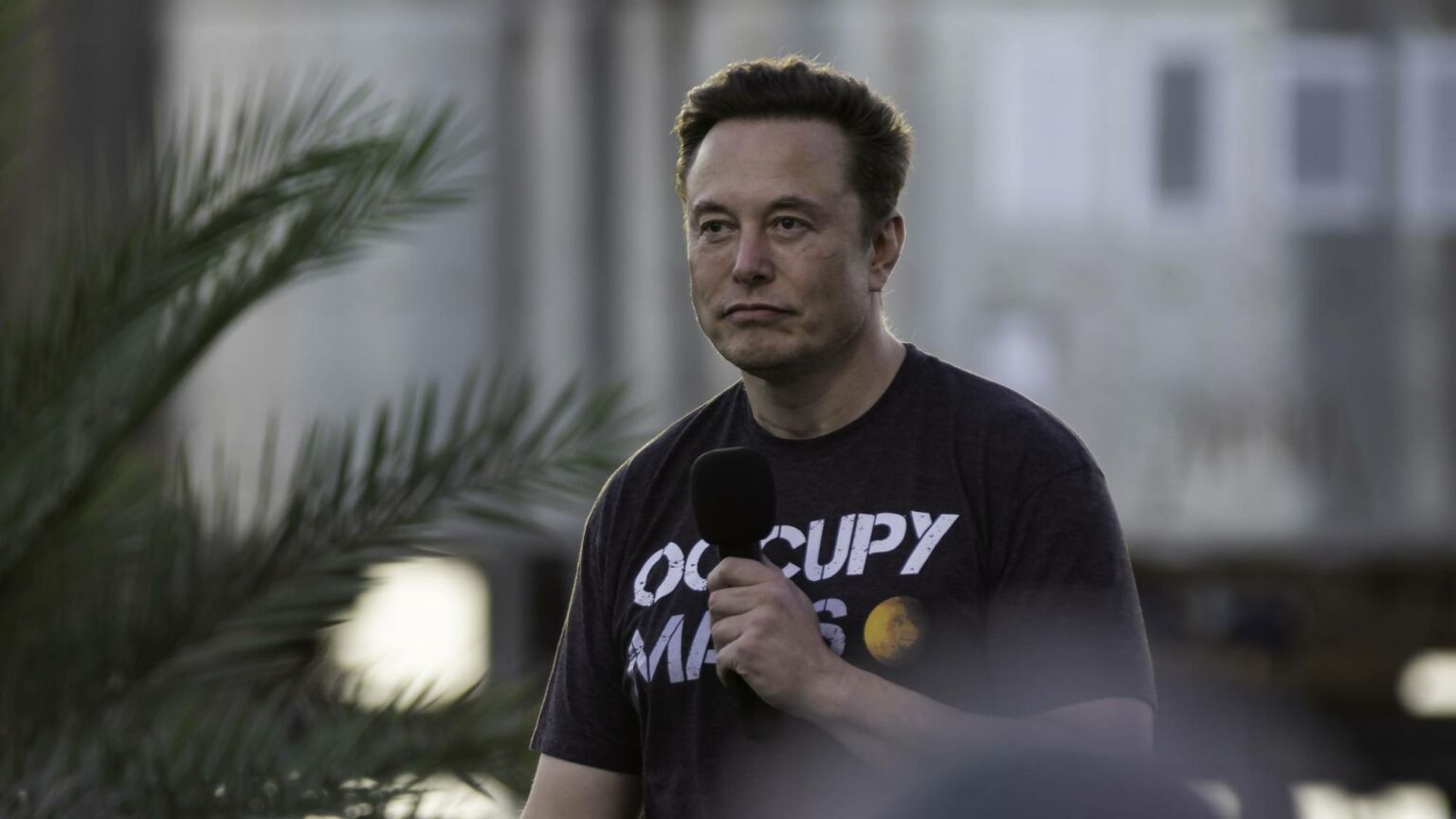 The people formerly known as the 'blue ticks' are having another meltdown. This time in response to Twitter finally stripping them of their beloved blue ticks.
As of yesterday, some 300,000 formerly 'verified' accounts – including celebrities, politicians and journalists – have now lost their coveted status. Now, in order to be verified, these accounts will have to pay $8 per month for membership of Twitter Blue, which, since it was launched by CEO Elon Musk last year, has allowed anyone to join the ranks of the blue-ticked.
The move has prompted panic from the usual quarters. The fanatically anti-Musk BBC is treating the bonfire of blue ticks like a national emergency. It is currently running a live blog on the 'chaos and confusion' that has allegedly been unleashed. This is all 'part of a general trend where Twitter has become a lot more dangerous' under Musk, it quotes one tech writer as saying.
Some former blue ticks are responding more in snark than in anger, pretending not to care – even though the upset is palpable. In fact, the hissy fits began in earnest when Musk first took over Twitter and announced that blue ticks would be open to anyone who paid for them. 'I'm a content creator on Twitter. I make it a better place… If they don't think verification of knowing me is me is valuable, fuck it', ranted one podcaster. There was another round of hysteria last month, when the cull of the verified was initially slated for. The 'cesspit' that is Musk-era Twitter is going to get 'a thousand times worse', shrieked a former Twitter employee in the Independent at the time.
So what exactly are the newly unverified so afraid of?
Apparently, unless the semi-notables of social media are allowed to keep their blue ticks, then Twitter will be overwhelmed by imposters, lies and disinformation. Neither one of these claims stacks up.
It is true that Twitter's verification programme was set up to stop trolls from impersonating prominent people. But its main purpose shifted a long time ago. Before the Musk era, these ticks were often handed out for ideological reasons. Toe the line and you'd be verified. Question the Silicon Valley consensus and your tick would be withheld or withdrawn. In some cases, right-leaning personalities with hundreds of thousands of followers remained unverified, while woke accounts with a handful of followers were given the seal of approval. Twitter was in the business of verifying viewpoints rather than people.
Disinformation is the other great fear. Twitter will be 'fertile ground for spreading disinformation and conspiracy theories', claimed an academic in the i after the new verification system came into force. 'Beware of disinformation', tweeted Marianna Spring, the BBC's disinformation reporter, yesterday.
In truth, some of the most fantastical lies, half-truths and conspiracy theories of the past few years have been peddled by verified users. Outlandish claims, like 'Putin gave us Brexit' or 'women can have penises', have been tweeted day in, day out by legacy-blue-tick accounts. Worst of all, these ideas have been taken seriously by people with actual power.
No, what is really angering the formerly verified is that they have now lost the social status that the old blue tick conveyed. One Atlantic writer was more honest than most when he admitted lamenting the passing of 'some kind of higher order on the social network'. The blue check was a mark of the anointed. A symbol of specialness. A kind of digital prefect's badge.
This is why so many of the formerly verified are not only upset that they have been kicked out of the club – they are also furious that Musk will now let anyone in. Those who do pay for Twitter Blue are regarded with suspicion. The new blue tick signals 'BEWARE: fruitcake ahead', says an ex-BBC hack. 'Gav from the pub has one now', bemoans indie band Sleaford Mods. Unverified is the new verified, say these sixth-former scolds.
The old blue tick was always an unearned privilege. It elevated the views of the correct-thinking elites and downgraded anyone who challenged the consensus. Musk is right to revoke it.
To enquire about republishing spiked's content, a right to reply or to request a correction, please contact the managing editor, Viv Regan.