The dizzying dishonesty of Keir Starmer
The Labour leader has shredded just about every principle he ever claimed to hold.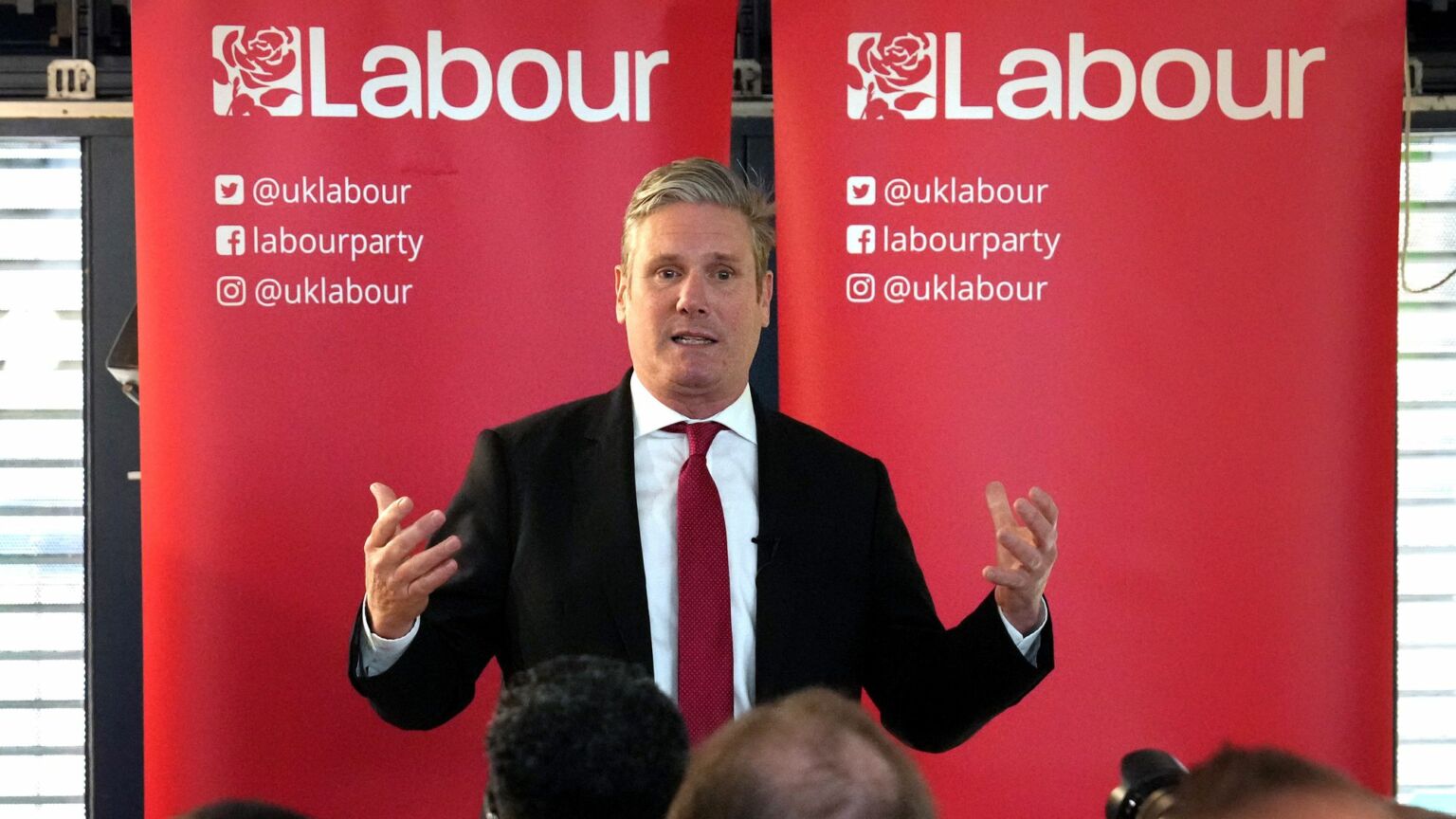 Political lying began with Boris Johnson. Or at least that's what British political Twitter has led us to believe. When Johnson was still UK prime minister, we would hear near-daily outbursts from the great and the good about Johnson's endless 'lies'. Here was a man who 'knows a hundred different ways to lie'. A man who 'lies and lies and lies'. According to one book-length account of Johnson's fibs, 'Standards of truth-telling… collapsed at the precise moment Boris Johnson and his associates entered 10 Downing Street in the early afternoon of 24 July 2019'. Apparently, his occasionally misleading statements, his spinning of statistics, amounted to a fully fledged 'assault on truth' itself.
Given all this pearl-clutching over the dishonesty of Johnson, often in relation to the sorts of fibs and spin politicians have always indulged in, it is striking just how muted the reaction has been to the even more flagrant deceptions of Sir Keir Starmer. Unlike Johnson, the Labour leader hasn't simply made a series of bombastic, exaggerated statements – he has shredded just about every principle he once claimed to hold dear.
This week, Starmer admitted on BBC Radio 4's Today programme that he will abandon his pledge to scrap university tuition fees – a promise he made to the Labour membership in 2020. Other pledges he has jettisoned from his Labour leadership campaign include nationalising the utilities firms, increasing income tax on high earners, keeping freedom of movement with the EU and banning outsourcing in the NHS.
Even before Starmer became Labour leader, his flip-flopping over Brexit was shameless in the extreme. After the Leave vote and before the 2017 election, Starmer said that Brexit needed to happen as a 'matter of principle'. It wasn't long before that principle was betrayed and he became a leading cheerleader for a second referendum. Now that he is Labour leader he has pledged to 'make Brexit work' – a promise so empty that neither Leavers nor Rejoiners can really trust it.
Of course, Starmer claims that he has not abandoned these pledges at all. According to him, he has merely 'adapted' these positions to suit today's straightened economic climate. This is nonsense, of course. Not least because many of Starmer's about-turns have been over culture-war issues, which have precious little to do with taxing and spending.
Take his flip-flopping on transgenderism. At times, he's been a strident supporter of the trans movement. In 2020, he committed Labour to introducing gender self-identification. In 2021, he admonished gender-critical feminists who say that 'only women have a cervix'. But then, last month, in an apparent concession to biological reality, he said that '99.9 per cent of women haven't got a penis'. He also promised that there would be no 'rolling back' of women's sex-based rights under a Labour government. Although Starmer has left open the bizarre possibility of one in 1,000 women having penises, this is still 1,000 miles away from his earlier trans-rights pledges.
Starmer has been just as inconsistent on the big protest movements of our time. He took the knee for Black Lives Matter in early June 2020, only to dismiss its signature demand to 'defund the police' a few weeks later. As for Extinction Rebellion and other road-blocking green activists, he was singing their praises back in 2019. 'Climate change is the issue of our time, and as the Extinction Rebellion protest showed us this week, the next generation is not going to forgive us if we don't take action', he said. Since becoming Labour leader, he's been calling for more eco-activists to be arrested and to face longer jail time.
The about-turns are dizzying. They are not just everyday untruths. Imagine if Boris had campaigned to Get Brexit Done, and instead took us into the Euro. That is the level of political deception Keir has stooped to. So where is all the anger from the chattering classes?
Fraser Myers is deputy editor at spiked and host of the spiked podcast. Follow him on Twitter: @FraserMyers
To enquire about republishing spiked's content, a right to reply or to request a correction, please contact the managing editor, Viv Regan.