We need to end the war on nuclear power
Germany's phase-out of nuclear energy is a colossal error.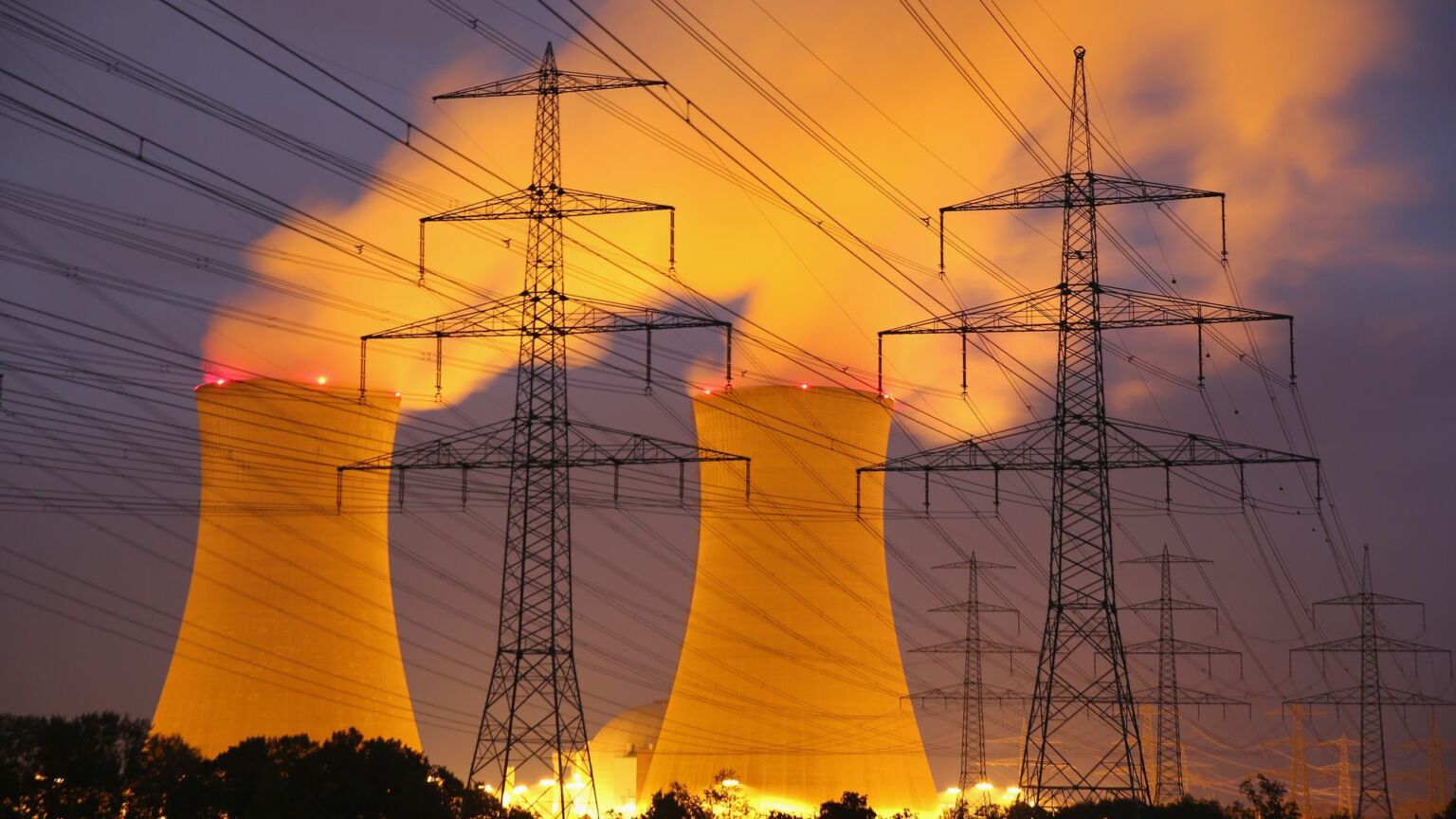 For years, Germany's environmentalist activists have dreamed of a nuclear-free future. Finally, last month, that dream came true, as Germany's three remaining power plants were shut down.
Over a decade ago, Germany had 17 nuclear reactors producing nearly 25 per cent of its electricity. Now, thanks to Angela Merkel's 2011 decision to phase out nuclear power after the Fukushima disaster, Germany will generate no nuclear power at all.
Steffi Lemke, Germany's environment minister, has treated the nuclear phase-out as a cause for celebration. In a recent op-ed for Project Syndicate, she praised the decision to end nuclear energy in Germany as an 'excellent – indeed visionary – move'.
She couldn't be more wrong. And Lemke's piece, published last month, is worth taking apart in detail, because it rehearses all of the familiar anti-nuclear talking points.
She claims, firstly, that nuclear power is unsafe, citing the disasters at Fukushima in 2011 and Chernobyl in 1986. While these were terrible events, to describe them as 'catastrophic', as Lemke does, is an overstatement. The death toll from the Fukushima disaster stands at one (a worker who measured radiation at the plant died of radiation-induced lung cancer in 2018). And the death toll attributable to the Chernobyl disaster stands at 50, with the World Health Organisation claiming that 4,000 more might 'eventually' die of radiation exposure. 'Eventually' is doing a lot of work here. It is highly unlikely that the actual death toll will reach even close to 4,000.
To put the Chernobyl and Fukushima disasters into perspective, the failure of the Banqiao Dam in China in 1975 killed over 200,000 people. Yet no one claims that hydropower is unsafe and that all hydropower plants should be shut down.
Indeed, if we're going to judge a power source's viability on the basis of safety, what of coal power? Pollution from coal power plants has cost the lives of thousands. And yet coal power still accounts for a third of Germany's electricity production. That this is happening in a nation governed by eco-posturing politicians is remarkable. Indeed, it is estimated that coal-power emissions in Germany contribute upwards of 800 excess deaths per year. But, again, for the anti-nuclear lobby, it is only nuclear power's safety record that counts.
Lemke also draws attention to the issue of nuclear 'waste'. Those opposed to nuclear power will invariably present the disposal of what is better described as spent fuel as an insurmountable challenge. But is it really? From France to Finland, numerous countries have found effective ways to deal with spent fuel, from storage to recycling it for further use. As it stands, the 400,000 tonnes of spent fuel worldwide have all been safely disposed of or re-used.
Like many opponents of nuclear power, Lemke also claims nuclear power is environmentally unfriendly. This is simply untrue. Nuclear power has played a key role in the production of low-emissions electricity in many nations, from Canada to Sweden.
Moreover, unlike renewables, nuclear power is reliable. Not that Lemke would admit this.
Instead, she cites the 23 per cent drop in electricity production from France's nuclear-power operators last year as proof that nuclear power cannot be trusted. What Lemke does not tell you, however, is that it was France's decision to start dismantling its nuclear fleet that has caused this recent poor performance. The French government announced in 2018 that 14 of its 58 reactors were to shut by 2035. This decision (which President Macron is now reversing) has led to a massive decline in the size and quality of France's nuclear workforce. The problems with the French nuclear fleet last year weren't evidence of nuclear power's unreliability. They were the product of underinvestment and anti-nuclear policymaking.
Lemke also wheels out that familiar objection to nuclear power – namely, that it is far more expensive than wind and solar power. The problem with this argument is that renewable power sources are highly unreliable. You cannot even tell on which days solar or wind power stations can produce electricity because they are so dependent on the weather. This means that a nation with a renewable-energy infrastructure also has to keep its old power-generation infrastructure in place as back-up for when the renewables are not working. And having to run and maintain two electricity networks causes consumers' bills to rise. Germany, having refocussed on renewables, now has electricity bills three times higher than the US, and German industry now pays almost twice as much per megawatt-hour as its Chinese competitors.
In truth, there is not a single example of a national power grid running solely on wind and solar. Nations have been able to replace coal as their principal energy source. But only through a combination of hydro, nuclear and natural gas, not through renewables. Even some members of the German government acknowledge this behind closed doors – hence the plan to double Germany's regasification capacity by 2030, allowing it to make use of more liquid natural gas.
Germany's decision to shut down its nuclear power plants is a colossal error. A renewable-only electricity grid is a fantasy clung to by clueless politicians like Lemke. It is hard to say whether we are dealing with malice or incompetence here. Either way, ordinary Germans will pay the price.
Ralph Schoellhammer is an assistant professor in economics and political science at Webster University Vienna.
To enquire about republishing spiked's content, a right to reply or to request a correction, please contact the managing editor, Viv Regan.